Amie Fipps Joins MAXHUB as Director of Marketing
In her new position, Fipps will oversee MAXHUB's marketing plan and budget while carefully monitoring return on investment.
Leave a Comment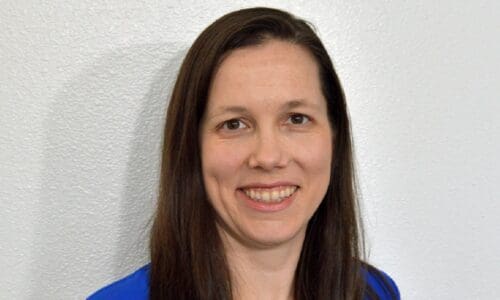 MAXHUB, provider of collaborative communication and interactive class delivery solutions, has appointed Amie Fipps as director of marketing. In this newly created position, she will oversee the company's marketing plan and budget while carefully monitoring return on investment.
Fipps will also be responsible for the development, implementation and management of comprehensive marketing campaigns plus the creation of print marketing media. She will manage the company's marketing team while working closely with corporate headquarters to develop, oversee and execute new creative marketing initiatives in the U.S.
Additionally, she will identify and propose internal/external ideas and initiatives to help promote brand awareness at tradeshows and with the media. Fipps started with MAXHUB in September 2022 and is based in Portland, Ore.
Bringing Wealth of Experience
Fipps brings a wealth of experience to her position, MAXHUB says. Most recently, she served as senior marketing manager, unified communications for AVer Information of Fremont, Calif. Prior to this, she was the marketing strategist for San Diego, Calif.-based Heritage Golf Group. Among her many responsibilities, Fipps developed and executed sustainable, niche marketing and advertising plans for nine brand divisions to increase leads and sales across multiple channels. Before this, she served as a business account executive for AT&T mobility.
Also Read: MAXHUB Announces ND86PNA 4K Commercial Display for Improved Presentation
Reflecting on her new role with MAXHUB, Fipps comments, "I am delighted to be joining the MAXHUB team. I have tremendous respect for the AV industry and the products that MAXHUB's parent company, CVTE, produces. The digital signage, UC line, and conference solutions that are being manufactured are both innovative and inspiring, and I look forward to contributing to the company's success. I see huge growth opportunity for these types of products, and I look forward to helping the company reach the next level."
Sam Malik, senior director of sales and marketing for MAXHUB throughout the U.S., expresses enthusiasm on the new appointment. He notes, "I believe Amie's work experience makes her well-positioned to direct and help us fine-tune the company's marketing initiatives. All of us on the MAXHUB team are pleased to have her joining us and we wish her a most sincere welcome. I have every confidence she will dramatically help our company elevate and further its operations."
If you enjoyed this article and want to receive more valuable industry content like this, click here to sign up for our digital newsletters!