Analyzing the Broadcast & Light Broadcast Vertical Markets
Integrators unprepared to offer basic video production and distribution solutions risk losing customers to those that can.
Photos & Slideshow
---
Broadcasting is the tip of the iceberg. Sure, there are integration firms that have carved out profitable niches serving TV, radio and other broadcasting clients, but for most integrators the big opportunity lies beneath the surface.
Some call it "light broadcast" or "broadcast light," a trend toward non-traditional broadcast customers such as universities or offices, creating content and distributing it to specific audience groups such as students or employees.
"Organizations are beginning to understand the value of high-end video communications," writes InfoComm International and Acclaro Growth Partners in their bi-annual Global Market Definition and Segmentation Study.
Some obvious applications include distance learning, company branding videos and employee training content. Integration firms are already serving customers that have these emerging video creation and distribution needs.
SLIDESHOW: 5 Key Takeaways of NSCA's Broadcast Market Analysis
If integrators don't get up to speed on how to deliver basic broadcast solutions quickly, they run the risk of those same clients turning to integrators who are up to speed, says Rob Ziv, business development manager for distributor Almo Pro A/V.
While InfoComm/Acclaro projects that the global market for streaming media and webcasting will top $1.1 billion in 2016, it says the overall market size is actually much larger than that because the data only reflects professional streaming and webcasting applications — that tip of the iceberg.
Ziv: On an individual project it's hard to say how much money will be left on the table. In the long term, they're leaving everything on the table. This is becoming a fundamental requirement for integrators.
If we look at an integrator specializing in K-12 or higher education they may have longstanding customers, maybe providing projection solutions. Those customers may now need cameras for lecture capture and streaming [solutions] for auditoriums.
If an integrator can't provide those solutions, which are not a big stretch for integrators because there's not a lot of learning curve to get up to speed, the customer will find the next integrator who can. And by the way, this new integrator can also hang projectors.
Learn more: The Broadening Impact of Broadcast Integration
If you enjoyed this article and want to receive more valuable industry content like this, click here to sign up for our digital newsletters!
Take Our Latest Quiz
Recommended For You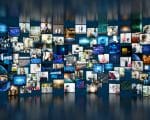 Organizations are seeing a boon when implementing AV over IP technology, and integrators are finding happy customers when installing AV over IP. In this webinar, you'll learn exactly why you need AV over IP.
After attending this free webinar from Commercial Integrator and TechDecisions you'll understand what you need – and everything you can do – to ensure you get the best UC services for your organization working together.