Audinate Ships One Million Dante Units in 2023
Audinate shipped more than one million hardware and software units of its AV-over-IP solution, Dante in the fiscal year of 2023.
Leave a Comment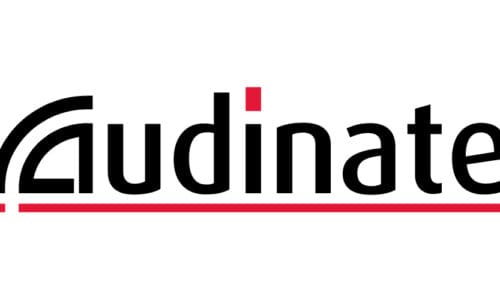 Audinate announced that during the company's 2023 fiscal year (FY23), which ended in June, it had shipped more than one million hardware and software units of its AV-over-IP solution, Dante.
Per a statement, the one million units is the greatest number of Dante units ever shipped in a 12-month period. The list of Dante products includes software, chips and modules that original equipment manufacturers (OEMs) integrate in their products to create Dante audio and video hardware solutions for end users, as well as the Dante AVIO accessories built by Audinate.
Success of Dante
According to Audinate, Dante is a popular protocol for AV networking which enables the distribution of multi-channel audio and video signals via standard Ethernet networks with near-zero latency and perfect synchronization. Currently, more than 550 OEMs license Dante technology deliver over 3,800 networked and video devices. This includes video cameras, microphones, loudspeakers and amplifiers.
Semiconductor analyst reports in 2022 showed the supply-chain challenge as more of a demand than a supply issue, and Audinate notes that its results reflect these findings. In FY23, to increase the availability of Dante products, the company says it introduced new products like the Brooklyn 3 module. Additionally, it worked with manufacturers to implement software-based solutions such as Dante Embedded Platform and IP Core.
The company also negotiated on behalf of its large community of manufacturers to receive an increased allocation of supply-constrained chips. Today, Audinate believes it has largely overcome COVID-related supply challenges.
"To deliver a record number of Dante units in a year hampered by supply challenges demonstrates our commitment to working with our partners and suppliers to ensure the availability of Dante products," says Aidan Williams, CEO at Audinate. "The most inspiring aspect of this milestone is knowing there are now a million more Dante-enabled products on their way to the market, helping customers solve real AV challenges and improving end-user experiences."
If you enjoyed this article and want to receive more valuable industry content like this, click here to sign up for our digital newsletters!