AV News Roundup April 29: Products, Projects and People in New Places
Here's a closer look at the AV news this week which includes new AudioControl products, Shure's performance at Latin American Music Awards and more.
Leave a Comment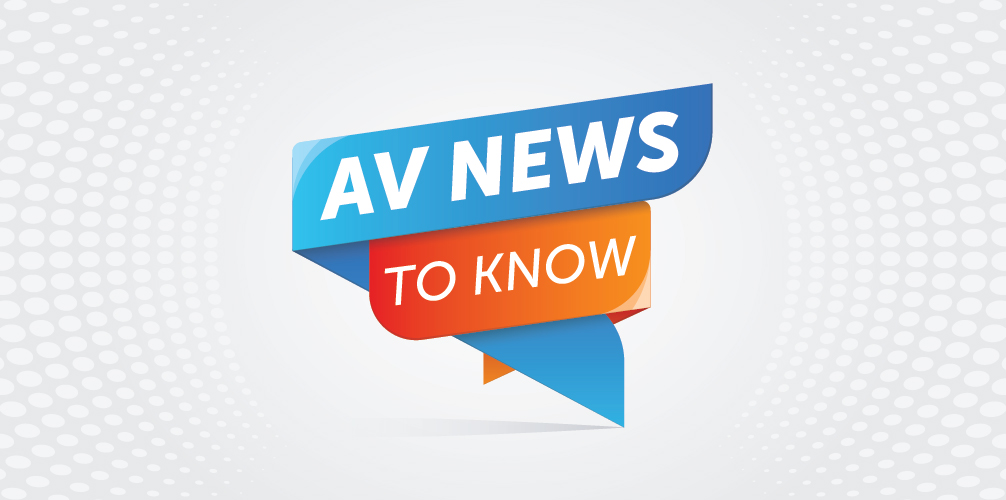 New AV Products
AudioControl Launches New Bi-directional Signal Extender
AudioControl introduced the BLX-1K bi-directional signal extender that sends and receives a fully-balanced, analog audio signal up to 1000-feet over standard Ethernet cable. Professional AV installers often encounter projects that require long cable runs, says the company. According to a statement, the BLX-1K is thus a suitable solution to efficiently address these challenges.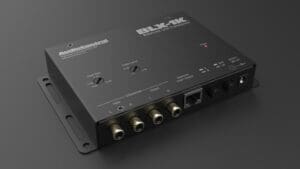 "AV professionals look to AudioControl for innovative solutions that enhance system performance while improving overall efficiency on the jobsite," explains Chris Kane, VP of Sales & Marketing at AudioControl. "The BLX-1K delivers superb audio quality over long runs, overcoming a critical challenge for installers while retaining the exceptional clarity and detail customers demand."
Highest Quality Solution for Long AV Runs
The BLX-1K provides professional AV installers with a premium, bi-directional signal-extending solution. It is ideal for projects with considerable distance between devices. According to the company, it is designed to be used in pairs at both ends of the signal path. Here, each BLX-1K contains a 2-channel receive stage as well as a 2-channel transmit stage. This enables content to travel in both directions across a span of Ethernet cable. The BLX-1K also comes with an external power supply. This helps provide easy connection and ultra-quiet performance. Additionally, it delivers a stout output of nearly 8-Volts RMS. Thus, the BLX-1K rejects noise, providing a pure, crystal-clear audio signal over long Ethernet runs — a major problem-solver for AV installers.
Audio Visual Projects
Latin American Music Awards Rely on Shure for an Explosive Musical Night
The 2022 Latin American Music Awards witnessed unforgettable performances with some of the biggest names in Latin American music. The ceremony took place at the Mandalay Bay Resort and Casino's Michelob Ultra Arena in Las Vegas. It was also broadcast live by Telemundo on April 21. The awards ceremony also relied on Shure's Axient Digital Wireless System and the new KSM11 microphone capsule. With this, it helped deliver and ensure impeccable audio throughout one of the biggest gatherings celebrating Latin artists.
With millions of viewers around the continent, the Latin American Music Awards needed gear that could ensure clarity and flexibility. It also needed to ensure high signal quality to deliver a seamless audio production from Las Vegas. The technical and audio team led by JC Aguila, then selected Shure's Axient Digital Wireless System with PSM 1000 in-ear monitoring system and KSM11 microphone capsules. With these, they captured high-quality sound throughout most of the performances. They also covered the pre-show and red carpet.
The hosts, Rafael Amaya, Jacqueline Bracamontes and Cristian de la Fuente, also relied on Shure's Axient Digital Wireless System. The 2022 Latin American Music Awards included 18 musical performances from various Latin artists. These included Nicki Nicole, Goyo, Gerardo Ortiz and Lit Killah, among others.
The evening started with a moving performance of "Dónde está el Amor," the Spanish version of "Where is the Love," led by Black Eyed Peas. With them were Chiquis, Farruko, Calibre 50, and other artists that joined Ukrainian singer Nastya Kamenskikh (aka NK) to send a message of peace. The performance involved a complex audio production with 25 artists simultaneously on stage. Here, the majority used Shure Axient Digital.
Luis Fonsi, Prince Royce Bank on Shure
Artists also handpicked the new Shure KSM11 capsule, nickel finish, with an Axient Digital handheld transmitter. These included Ozuna, Jhay Cortez, Tiago PZK and Luis Fonsi. Fonsi went on to perform his new single "Dolce." The KSM11 wireless vocal microphone capsule thus delivered stunning vocal clarity on stage during the broadcast.
Prince Royce also relied on the new microphone capsule while singing the remix of "Entre Nosotros" together with Maria Becerra. Becerra too, sang with a Shure AD2 KSM8. The production of Farruko also sang "My Lova" with a customized red ADX2 Beta 58. Like him, CNCO relied on Shure gear using Twinplex headsets for their performance of "La Equivocada."
"We've had Shure's unconditional support for over 20 years, and we wouldn't have had the same sound clarity and reliability for such a complex sound setup without their system," says JC Aguila, sound director for special events at Telemundo Network. "This year, the conditions were particularly difficult as the show was outdoors with wind and traffic. The new KSM11 was absolutely impressive avoiding any errors during the pre-show and award celebration. With so many artists on stage and the challenging environment, Shure Axient Digital and KSM11 were the best solutions to ensure high-quality, flawless audio," he added.
"Our Axient Digital Wireless System was developed with input from top audio professionals and engineers who understand all the challenges of live performances," adds Javier Ocampo, senior manager, market development at Shure. "That's why we are proud to have audio solutions that technicians can trust while enabling artists and audiences to enjoy the best music on stage."
People in New Places
Atlona Appoints Mountain AV Marketing as Commercial AV Manufacturer's Rep
Atlona, a Panduit company, named Mountain AV Marketing LLC as its manufacturer's representative for Arizona, New Mexico, Utah and Colorado. The firm, based in Phoenix, Ariz., will focus mainly on the commercial traditional AV channels in these regions. It will also strengthen Atlona's presence in the corporate, government and higher education markets.

Mountain AV Marketing was founded by Chris Henley, who serves as principal at the company. As an Atlona partner, Henley sees considerable potential to both expand Atlona's regional visibility and build his business. He especially points to the manufacturer's focus on AV-over-IP as a major advantage. "AV-over-IP technology is fast becoming the de facto solution for so many projects," he says. "With Atlona and its OmniStream product line, we can offer integrators proven technology that stands up to the demands of networked AV for enterprise and campus-wide signal routing and distribution."
Drawing on Henley's Experience
Henley's nearly 30 years of commercial AV experience includes successes as an independent manufacturer's representative as well as AV systems integrator. This will thus be a natural fit for Atlona and its end customers, says the company. Here, Henley will bring strong insider knowledge of the AV design and integration process. He adds that his clients also appreciate his hands-on approach to learning the technology.
"There is a real benefit understanding what the end customer's schedule looks like and how partner can best support their timelines for delivery and installation," said Henley. "They can also trust that I'm bringing them a manufacturer in Atlona that will respect the timelines we have set. My goal is to help my customers understand how a specific piece of gear or software will work in a larger system. [Which] is why I spend time learning how new technologies function in real-world environments."
Henley is deep into self-education on the Atlona product line, reveals the company. He is now attending Atlona Academy, the company's online training platform. He will then earn his certification on Atlona's Velocity control, room scheduling and asset management system.
Additionally, he is also in regular contact with his regional Atlona representative. He thus remains up to date on the company's latest technologies. Henley adds, "It's important for me to bring as much value as I can to my clients, and Atlona's commitment to providing me with the resources to do so makes for a great partnership."
Mutually Beneficial Partnership
"Chris Henley brings serious AV pedigree to our partner network on behalf of Mountain AV Marketing, which has a reputation for carefully choosing the manufacturers they represent," adds Adam Griffin, Director of Sales and Business Development, North America, Atlona. "Our customers can rest assured that Chris' dedication and expertise will provide AV integration customers with the ideal solutions for their AV projects."
Griffin concludes with his excitement on welcoming Mountain Marketing AV to Atlona.
ASG Announces Southeastern Regional Office, Namdev Lisman to lead as Director of Strategic Accounts, Southeast
Advanced Systems Group (ASG) announced the launch of its Southeastern Regional office. The company also stated that former Primestream executive VP Namdev Lisman will lead the charge as director of strategic accounts, Southeast. In this role, Lisman will strengthen existing relationships in the region. He will also look to establish new connections that benefit from ASG's range of engineering and technology expertise.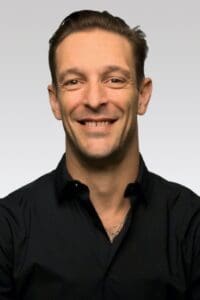 "With the scope of solutions and the quality of service that ASG provides, there's huge potential to make an impact here, and that's what I'm looking to do — make a big impact on what ASG brings to the Southeast," says Lisman.
ASG includes five main areas of focus. These include design and consultation, integration and installation services, managed services/contingent workforce offerings, software development, and value-added reseller services. This enables regional teams to bring in the support of additional business units for customers. "That creates a ton of value for the customer," adds Lisman. "We don't just sell a single piece of technology to our customers. We support solutions from the initial identification of a workflow or business challenge all the way through the operating workforce, if that's what a customer needs."
Leading the  New Office
Determining services most relevant to the region and the proper ASG approach is job one, according to Lisman. ASG CTO Andy Darcy will help guide strategy for the region. Darcy also serves as general manager of the new office. He will thus collaborate with Lisman. Together they will scale the new business as Lisman builds momentum and a steady customer base in the Southeast.
Darcy adds that Lisman's experience and extensive contacts in the area will be a huge advantage for ASG. He remarks, "Having such a strong presence, like Namdev, in the Southeast gives us a solid leader in the region and expertise for our customers throughout the country. This enables us to work with national accounts that are headquartered in the Southeast and take on an expanded role with existing clients. Plus, he's just a great colleague to have on the team. I'm thrilled he's decided to join ASG."
With the creation of this office, ASG now provides local coverage throughout the U.S. It also extends its reach to media and entertainment hubs such as Atlanta, Miami, Orlando, Tampa, Charlotte and Nashville. "This is a big step for us, and with Namdev on board, I'm confident we'll be successful in the Southeast," says Dave Van Hoy, ASG president. "We worked closely together over many years while he was with Primestream, and I'm certain he'll do everything possible to achieve the best results for our clients and ASG."