AV News Roundup June 3: Products, Projects and People in New Places
Here's a closer look at the AV news this week which includes an rp Visual Solutions Wallmate LED mount, PPDS' leadership announcements and more.
Leave a Comment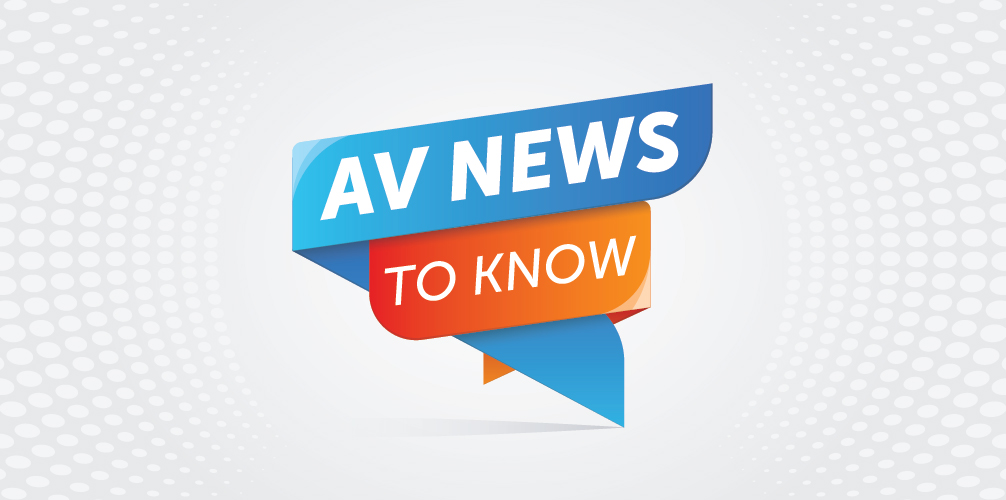 New Products
rp Visual Solutions Launches Wallmate LED Mounting System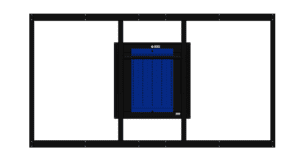 rp Visual Solutions (rpv), provider of custom architectural structures for visual displays, announced the launch of a new Wallmate mounting system that greatly simplifies the installation of increasingly popular, seamless LED videowalls. According to the company, the Wallmate LED is a single, exceptionally strong mount. Thus, it can accommodate the size and weight of all-in-one LED videowalls.
rpv engineers designed this mounting system specifically for various purposes. These include:
All-in-One LED video wall-style displays that have much larger backer frames compared to LCD and OLED flat panels.
An incredible 400 lbs display weight capacity. The strategically positioned strengthening of the back-channel frame enables the system to hold larger 105-, 110-, and 135-inch LED videowalls. rpv will showcase these at InfoComm.
Mounting of peripheral devices in a back-box behind the LED display. Users can integrate LED drive boxes, local video receivers, and more inside the back box. Thus, it is out of sight yet easily accessible.
"This is the third new Wallmate mounting solution introduced for InfoComm 2022, says David Wood, business development manager at rp Visual Solutions. "The Wallmate LED is our newest, highly beneficial mounting system designed for installers as the growth of LED video wall technology increases. RPV continues to solve the display mounting challenges we learn about through conversation with our clients."
Additional Features
The Wallmate LED also uses rpv's hallmark back-box, peripheral plate, and X-arm extension technology to simplify installation and servicing. Contractors can install the back box, with X-arms, during the construction phase of a project. They can also mount peripheral components for the display wall on the separate peripheral plate, inside the Wallmate back box that fits snugly between wall studs.
Advance staging of one or multiple displays is also easier because of all peripheral technology mounted to the peripheral plate. This is then simply mounted to the back box. An All-in-One style LED display wall is then mounted to a mounting plate on the Wallmate X-arms.
The Wallmate LED remains stable even with the 400 lbs of weight and X-arms extended for installation and service. This then enables installation and servicing of LED videowalls like a flat panel display.
Like all Wallmate Mounts, the Wallmate LED features heavy gauge steel. This allows for a robust structure and also provides long-term reliability.
Audiovisual Projects
KMH Integration Elevates Auditorium for JPMorgan Chase
KMH Integration announced it is completing an auditorium refresh project for JPMorgan Chase in New York City. The global financial services giant turned to the AV system integrator for its expertise in merging new technologies with existing infrastructures to deliver a future-proof facility.
The company looked to upgrading the auditorium space, associated control room and support equipment. It also needed to replace aging pieces of equipment and subsystems and move to a higher resolution HD progressive frame rate. KMH is thus converting the current format from 1080i 59.94 to 1080p 59.94.
Project Details
KMH says it worked with JPMorgan Chase management and technical teams to consult on the best options. It then provided a series of recommendations on new technologies to enhance the room's multimedia capabilities and visitor experiences. The auditorium will now house a new Unilumin LED display wall fed from a Disguise virtual processor.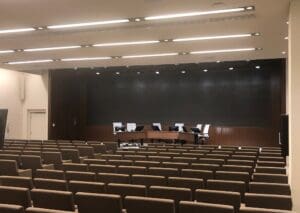 The JPMorgan Chase building, located at 383 Madison Ave., has a large auditorium space used for corporate events and town hall meetings. Additionally, retractable walls allow the space to split into three separate rooms. The KMH team will retain this room flexibility. At the same time, it will also strengthen the team's ability to send event program feeds to other areas in the building and to other locations across their worldwide campus thus allowing for greater site inter-operability.
KMH also leverages its partner and manufacturer relationships, managing the work of main subsystem manufacturers Sony (PoV cameras), Telemetrics (PTZ cameras), QSC (enterprise IT-grade processing) and Ross (Ultrix routers with Carbonite switching). Other equipment includes Shure wireless mics and Clear-Com intercom systems.
Additionally, a KMH project team manager is coordinating the on-site installation process. The manager also ensures all trades including architects and MEP designers work within the construction timeline. All system components and cables were fabricated and tested at the KMH facility in Hauppauge, N.Y. Finally, downtime for the auditorium was greatly reduced by using KMH resources to provide off-site training for Chase production staff well in advance of the actual systems installation.
People in New Places
PPDS Announces Key Leadership Roles for North America Team
PPDS revealed it has continued to strengthen its leadership teams in North America, with the appointments of three highly experienced and successful AV professionals, Adam Coleman, Mitch Rosenberg and Jeff Handis.
The appointments come as part of PPDS' continued growth and expansion strategy.  They thus bring an additional 90 years of senior sales leadership experience to the U.S. team. According to PPDS, this will significantly enhance its direct-view LED and LFD distribution, and channel operations.
Taking Leadership Forward
In the newly created role, Rosenberg is the new director of LED and LCD Videowalls. He will report to Vince Schuster, commercial VP, Professional Displays for PPDS. In his role, Rosenberg will drive awareness and new business opportunities across PPDS' full range of Philips LED and LCD solutions in North America. This includes strengthening and extending PPDS system integrators and channel partners. He will also provide them with deeper insights into the benefits and opportunities of Philips professional displays.
Working alongside Rosenberg, Coleman will be PPDS' new solutions manager, LED and LCD Videowalls. Coleman joins the team to build and grow support for the Philips X- and L-Lines, with a heavy focus on direct-view. He will thus oversee the development of strategic training and learning programs for all levels. These include sales training, installation/service support, and integrator/end user training.
Lastly, Jeff Handis, who began his AV career in 1988, will serve as PPDS channel manager — Distribution & DMR. Here, he will oversee growth at the key distribution and DMR partners, and work with their teams to drive the business. Handis has a wide-ranging background in the Pro AV and Consumer Electronics industries, says PPDS. He also previously worked in multiple sales leadership roles with some of the world's leading organizations.
PPDS at InfoComm
All new team members will be present at InfoComm 2022 in Las Vegas (June 8 to June 10, Philips Booth #N2021). Here, PPDS will make a series of important new business and partner announcements. It will also unveil of a range of new products and solutions. Products announced at ISE 2022, including the new Philips E-Line interactive education displays, will also be on show.
Schuster concludes, "PPDS is on an upward trajectory and with our ambitions to accelerate that growth to even higher levels in 2022 and beyond, it's essential we have the right structure and levels of experience in our teams. PPDS continues to make a positive impact in the market and is now in a position where the industry's leading talent is keen to join us on our journey. With Adam, Jeff and Mitch, we have added some incredible, proven experience and I'm delighted to welcome them on board."