AV News Roundup May 13: Products, Projects and People in New Places
Here's a closer look at the AV news this week which includes PPDS Wave cloud platform, an audio-over-IP installation project and more.
Leave a Comment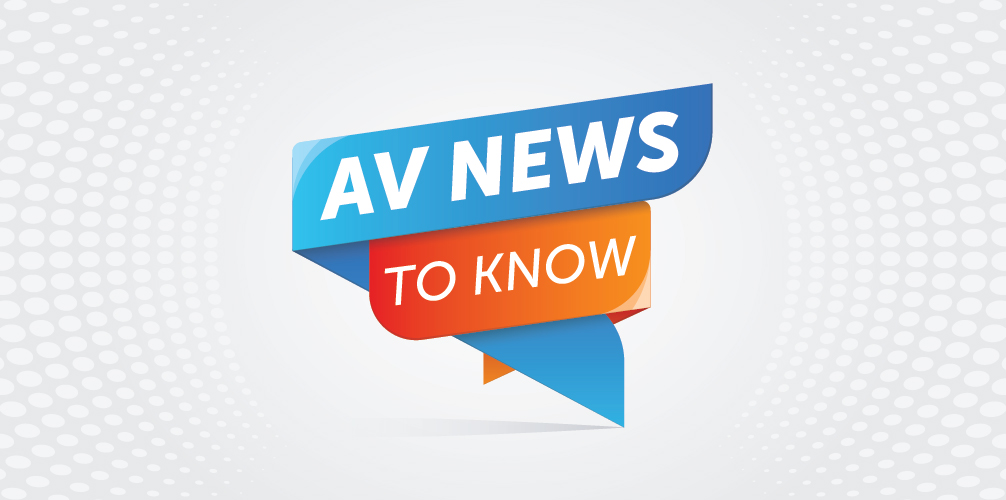 New Products
PPDS Debuts Wave, A State-of-the-art Cloud Platform
PPDS, global provider of Philips digital signage, interactive displays, dvLED and professional TV products and solutions, launched Wave, a brand new, state-of-the-art cloud platform. According to the company, it provides advanced and effortless control and management capabilities and opportunities for professional displays.
Launched at ISE 2022 in Barcelona, Wave is a part of PPDS' evolving 'total solutions' strategy. It is a highly secure, intuitive and scalable remote device management platform, says the company. PPDS adds that it developed the platform especially for the extensive its professional SoC display portfolio. It also helps meet the changing needs and requirements of end customers. Wave thus helps ensure faster, more cost-effective installation and service times for multiple displays. It is built to scale for fleets, both locally and globally. Additionally, it can securely provision and monitor hundreds of thousands of displays worldwide.
Designing Wave
Multiple PPDS system integration partners across EMEA and North America co-developed and conduced an extensive trial on Wave. It removes the complexities of installing and setting up different display models and generations, says PPDS. It thus allows system integrators to focus on bringing value and innovation to their customers, rather than struggling with compatibility.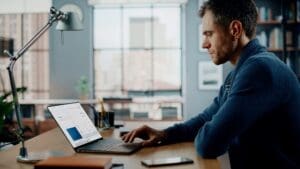 Sian Rees, international product manager at PPDS, comments on the platform. He says, "With Wave, you have a secure, future-proof and scalable solution to manage your professional displays globally. As a professional display provider, we understand the need to access the latest Philips professional products and solutions and to continue to evolve your business offering to end-customers."
He continues, "We designed Wave with the user experience being paramount for both system integrators and third parties developing with our APIs. This Wave launch is the first step in providing a powerful, cross-platform solution that enables our partners to bring more value to the AV ecosystem and our short-term roadmap already includes the addition of hospitality TVs and LED walls."
Instant Set-up, Full visibility
Wave is now part of the out-of-the-box with all Philips Q-Line, D-Line, T-Line and C-Line displays. The Wave platform allows users to manage any number of accounts and displays across different locations. It also enables bulk updates, updating firmware, debugging screens, adjusting settings, adding basic content and receiving alerts.
It is thus accessible anywhere. For example, AV and IT managers, and even non-IT focused staff, can view status (including screenshots), and access or assign precise information, details and controls to each display. This eliminates the need to go onsite which then reduces transport costs and service interruption.
Remote Maintenance, Control and Customization
Per a statement, Wave ensures optimum performance at all times. It also allows users to proactively anticipate issues. This then reduces potentially costly downtime and disruptions.
PPDS Wave further gives users complete control on display software updates allowing control of the displays, and when, an update is installed. This helps minimize downtime and maximizes performance for better business outcomes.
In addition, Wave is customizable to the system integrator's own business and brand, including the option to place the solution on a custom URL.
Audiovisual Projects
Artel Video Systems Enables Audio-over-IP at Passion City Church
Artel Video Systems revealed that Passion City Church is using two Artel Quarra 1G PTP Ethernet switches to support IP-based handling of audio signals being transported between its two main Atlanta church locations. These include the "515", Cumberland and a third site in Trilith, Georgia. The switches help support worship services, events, and other productions. Artel is a Westford, Mass.-based provider of innovative, real-time multimedia delivery solutions.
"The high-performance feature set of Quarra and its level of timing accuracy allows us to leverage the power and flexibility of IP in the most reliable way," says Stephen Bailey, lead audio engineer at Passion City Church. "Having this infrastructure in place allows us to be 'living in the future,' capable of exchanging full-resolution audio to wherever there's an internet connection while being ST 2110-ready at the push of a button."
Setup at Passion City Church
Passion City Church uses a dark fiber connection between the three locations to support bidirectional RAVENNA audio transport. This approach allows the church to implement audio over IP (AoIP) transport. At the same time, it maintains the flexibility and scalability to move toward SMPTE ST 2110-based media transport in the future.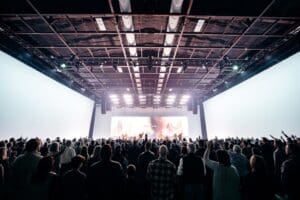 Artel's Quarra switch is fully compatible with RAVENNA. It thus serves as the networking element that allows Passion City Church to move a large volume of audio signals between multiple sites with ease and reliability. It also features exceptionally accurate IEEE 1588v2 timing. Moreover, it provides accurate PTP synchronization essential for AoIP applications. During concurrent live services across all three sites, Passion City Church leverages this accuracy. This then allows three separate bands at different sites to perform together live, all playing the same song at the same time.
"Few houses of worship embrace the possibilities of AoIP. And it's exciting to see Passion City Church approach this recent audio transport challenge with an eye toward the future," says Paul Seiden, director of sales at Artel. He then notes that Quarra is designed for demanding applications including pro AV and broadcast. According to Seiden, Quarra is therefore a suitable choice for worship facilities with plans for IP migration. It ensures interoperability and helps maintain the quality of real-time audio streams.
People in New Places
Origin Acoustics Announces Gordon Isaac as Chief Marketing and Strategy Officer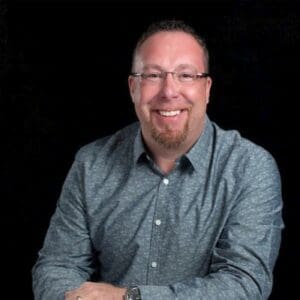 Origin Acoustics, manufacturer of architectural loudspeakers and electronics, announced Gordon Isaac as chief marketing and strategy officer. This announcement comes as part of the Las Vegas-based company's expansion of its executive leadership team.
According to a statement, Isaac comes with nearly 30 years of experience in the commercial system integration channel market. He thus brings longstanding industry relationships, knowledge and marketing experience with him. He has held various roles in the industry. This ranges from the residential and commercial Integrator level, manufacturer, distributor and buying groups with leadership roles in each.
"Gordon brings an exceptional track record of developing and executing strategy, resulting in market expansion, making him a welcome addition to our leadership team," Origin Acoustics CEO, Nick Berry, states. "Gordon will be a motivational force as he leads our sales, marketing, and experience teams worldwide to advance the reach and depth of our global brand."
Isaac arrives at Origin Acoustics from Action Matters Consulting. This is a coaching and consulting business he founded in 2018 to help manufacturers and resellers grow their business, best practices and sales. He was recently the general manager of consumer electronics and ProSource Marketing for AVB, Inc. Here, he managed vendor relationships and built a dedicated marketing team that created a full end-
to-end marketing solution for the 600 members. Prior to AVB, he held executive and leadership roles at AVAD, LLC., Core Brands, R2W, Inc. and Crestron Electronics.
"I'm excited to join the Origin Acoustics team and help them continue the tremendous growth they've experienced," remarks Isaac. "This is an amazing team known industry wide for creating great products and providing the best customer experience, which is exciting to now be part of."
Dan Housel Joins Group One Limited as Pro Audio Sales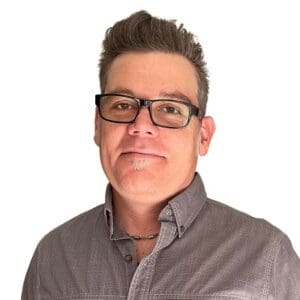 Group One Limited, the Farmingdale, N.Y.-based distributor for professional audio and lighting brands, appointed Dan Housel as Pro Audio Sales. In his role, he will support four of the company's manufacturers. These include DiGiCo, KLANG, MC2 and XTA. Housel will report directly to Matt Larson, Group One VP of professional audio.
Housel comes to Group One from San Bernadino-based contracting firm Enko Systems. Here, he handled AV design, engineering, installation, programming and sales. Prior to this, he spent several years as the director of audio for Streamline Audio Visual in Lancaster, Calif. He also mixed FOH or monitors for many top artists and Fortune 500 clients as a freelance audio engineer over the past 25 years. Housel also served as general manager for 3G Productions in Los Angeles. He was a rep with Audio Geer in Huntington Beach and held management positions with both Guitar Center and Sam Ash Music. Besides this, Housel co-founded a boutique studio and mobile recording company.
Roles and Responsibilities
Housel will work primarily from the distributor's West Coast office in Chatsworth, Calif. He is now responsible for developing and overseeing many of Group One's business relationships. According to the company, he will work closely with independent rep firms on product releases, marketing, and promotional opportunities. Housel will also facilitate product sales, system design, and technical training support for consultants, integrators, touring companies, venues, audio engineers and other customers.
"Dan comes to us with both a strong touring and local audio background, as well as experience in audiovisual system design and installation," Larson notes. "…He possesses the right know-how to assure our partners and customers that they'll be well taken care of. Dan has also spent time as a music industry sales rep, among other roles. So he's a familiar face to many of our partners and already feels like family. We're glad to welcome him to the Group One team."
"I am excited to join Group One Limited and be able to have the opportunity to support some of the finest professional audio products available today," Housel enthuses. "I'm looking forward to helping further strengthen the presence and position of DiGiCo, KLANG, MC2 and XTA here in the States and put my skills and experience to good use."