AV News Roundup: Products, Projects and People in New Places
Here's a closer look at some of the AV news this week, including a new LED display solution, AtlasIED's warehouse expansion, promotions and more.
Leave a Comment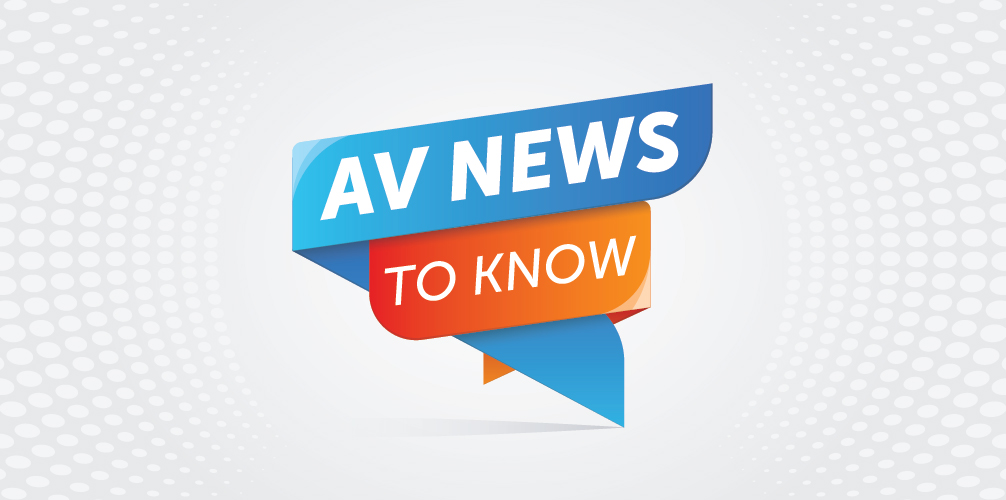 New Products
NovaStar Announces New LED Solution
China-based LED display solutions provider, NovaStar, recently unveiled its new professional LED solution. Per the company, the MX Series solution is an all-new display control software. It integrates design, management, and monitoring into one single platform.
The MX Series solution comes with dual boosters for quality image display. Further, it features 4K@60Hz 10bit 4:4:4 which makes it an ideal environment for virtual production. According to NovaStar, it also supports 240Hz high frame rate, frame multiplication, frame multiplexing and adaptive frame rate. This allows for smooth filming.
Additionally, the solution contains a finder tool. With this, cabinets and controllers can be located quickly. After receiving command from VMP software, the LED screen will show the position of specific cabinets and controllers accurately. This then makes relevant adjustment much quicker and easier.
The solution can also pair with the flagship MX Series controller and A10s Pro receiving card. This provides stunning image quality, precise color adjustment, and an intuitive software experience. NovaStar recommends the solution for managing high-end applications such as fine-pitch LED installation, studio broadcasting, touring, corporate events, virtual production and E-sports.
Watch the YouTube video of the new solution below:
Audio Visual Projects
Meyer Sound LINA Line Arrays Anchor Dolby Atmos Systems at Italian Cinema
Italy's new ARCADIA Stezzano Cinemas recently fitted two premium large format auditoriums with Meyer Sound LINA line array loudspeakers. The loudspeakers feature as screen channels for the Dolby Atmos immersive audio format. Berkeley, Calif.-based Meyer Sound is of course, a provider of integrated solutions for sound reinforcement, spatial sound and acoustic systems.
The Project
The five screen channels are each comprised of six element LINA arrays. These arrays anchor sonic imagery across the front end. Additionally, 60 Meyer Sound self-powered loudspeakers envelop audiences with powerful, dynamic and detailed cinema sound.
Per a statement, the two Meyer Sound-equipped Dolby Atmos "Energia" auditoriums are the premier attractions at the new seven-screen multiplex. The multiplex is located in the new Le Due Torri retail complex just outside the northern Italian city of Bergamo. Furthermore, it is the latest investment in cutting-edge cinema technology by Piero Fumagalli. Fumagalli is considered a pioneer in the development of technologically advanced multiplex cinemas in southern Europe.
"The new ARCADIA Stezzano continues our commitment to excellence by offering the finest cinema projection and sound technology available," adds Fumagalli. "Based on our experience of more than 40 years in the exhibition industry, we believe that Meyer Sound is the absolute best choice for audio systems." He also states that the clarity, accuracy and precision of the Meyer Sound systems helps it rise above the competitors.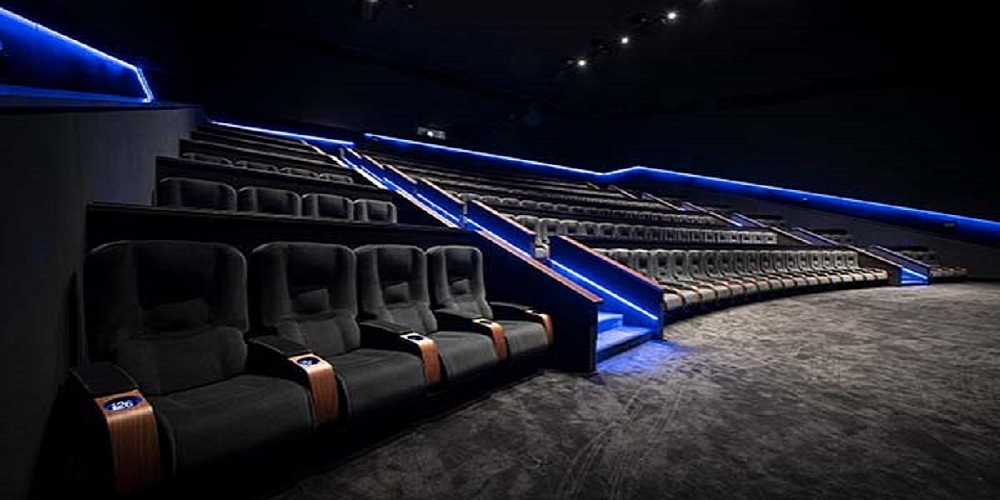 Additional Installations
Along with the 30 LINA very compact linear line array loudspeakers, the Meyer Sound systems in the two Energia premium rooms also integrate two 750-LFC low-frequency control elements per screen channel array, 10 1100-LFC elements, four X800-C cinema subwoofers for LFE and bass management, It also has immersive lateral and overhead systems with 32 HMS-12 and eight HMS-15 surround loudspeakers.
What's more, a smaller auditorium features three Acheron screen channel loudspeakers and two X-800C cinema subwoofers.
The audio systems are provided by Meyer Sound's Italian distributor MAC Sound. Meanwhile, Brusaporto-based Sangalli Tecnologie S.r.l. under the supervision of Giancarlo Terzi, handled the installation.
"Our Energia Premium Large Format auditoriums build on our continuing collaboration with leading companies recognized worldwide, such as Meyer Sound, Dolby, and Christie," continues Fumagalli. He also emphasizes that the state-of-the-art image and sound guarantee a definitive experience for audiences. According to Fumagalli, the experience "conveys all the emotions and unforgettable images as created by the world's greatest filmmakers."
All seven auditoriums at ARCADIA Stezzano feature Christie 4K laser projectors, Harkness screens and Italian-made custom Cinearredo recliner seats. The cinema adds that the content programming appeals to a wide variety of tastes. It features Italian and international film premieres balanced with the great cinema classics of the past. The ARCADIA Cinemas now operate at four locations around Northern Italy.
People and Places
AtlasIED Expands European Presence with New Warehouse in Belgium

AtlasIED announced the addition of a fully stocked warehouse in Belgium. AtlasIED's portfolio of new EN54-24-certified solutions, as well as other European products, can be shipped directly from the new warehouse to systems integrators throughout Europe. Its central location minimizes shipping hassles and delays. Thus, it enables systems integrators to streamline workflow and complete projects on time, despite a global supply chain shortage.
"The launch of a new Belgium warehouse aligns perfectly with global initiatives to expand into new overseas markets and make it simpler for integrators to access a full range of AtlasIED's versatile, technologically-advanced audio and communications solutions," says Dean Standing, international sales manager at AtlasIED. "Products are in stock and ready to ship, giving European integrators one more reason to partner with us."
According to the company, warehouse's launch strengthens its position in the deployment of commercial audio, communications and life safety systems throughout Europe and worldwide. From AtlasIED's range of products that are in stock and ready to ship to the continual technological advancements exhibited throughout the line, European integrators thus have a resource for business development and growth.
Ennis, Texas-based AtlasIED is a global electronics manufacturer providing comprehensive audio, communications, and security solutions for commercial markets.
Digital Labor Solutions Appoints Boston Metro-Based Jay Kowalsky as General Manager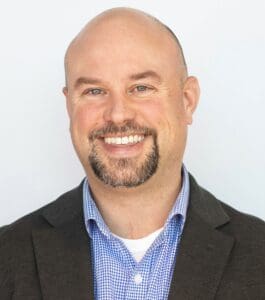 Deer Park, N.Y.-based Digital Labor Solutions (DLS) brought on audiovisual executive, Jay Kowalsky, as the general manager to manage its expansion into New England. DLS is of course, a professional resource provider of installation, rack build, staging, configuration, commissioning, drafting and logistics for the low voltage, security and audiovisual trades.
Per a statement, Kowalsky is an AV industry veteran for over 20 years. He has held several different roles from installer, technician and project manager to director of operations. DLS adds that Kowalsky's knowledge and depth of understanding integrator values will help support integrators' nuances during projects. Moreover, translating those nuances into opportunities will be paramount to its success in the New England Region.
A Strategic Appointment
Tim Hennen, CEO at DLS remarks, "Bringing on Jay Kowalsky is a strategic investment to expand our mission of responsible deployment to partners outside of the tri-State area and into the New England market." He also states that Kowalsky's values align with that of the company.
Kowalsky adds, "Most integrators have already realized the benefits of variable labor versus fixed labor and the direct impact it can have on overall profitability. What has been missing is a resource that can create value beyond installation. I feel that the future will yield more of the outsource model, and it will expand beyond the "boots on the ground" approach." He also underlines how the company's unique features will help integrators focus on creating solutions for customers. In turn, it will give them more opportunity at market-share in a very crowded market.
Kowalsky then continues, "As I got to know them, I quickly realized that DLS operates on a different level from typical labor providers…the team have created a mechanism to bring exponential value to the integrator and their end users above and beyond typical labor providers. I'm looking forward to extending that value to our partners."