AV News Roundup: Products, Projects and People in New Places
Here's a closer look at some of the AV news this week that includes new Extron 8K cables, an audio installation at a football stadium, promotions and more.
Leave a Comment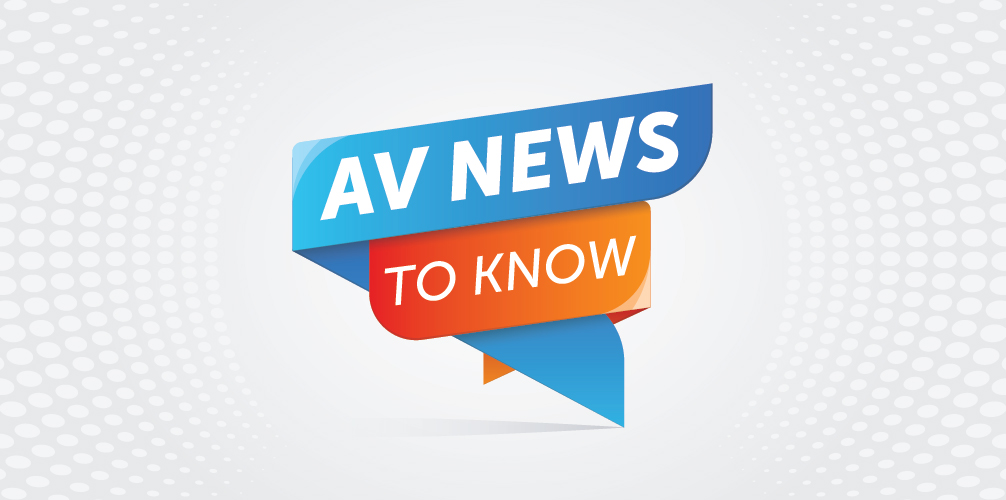 New Products
Extron Introduces USBC Pro 8K Series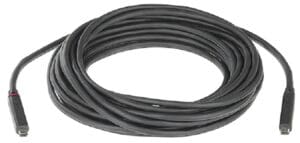 Extron launched its high-performance USBC Pro 8K Series — active, hybrid optical-copper USB-C cables that transmit 8K/30 DisplayPort AV, USB 2.0 data. The cables power signals simultaneously over distances up to 30 feet. The Pro 8K Series are ideal for USB-C-enabled devices that support video and audio over four DisplayPort lanes.
To streamline integration, they support power delivery of up to 60 watts and can draw power from either connected USB device. Per Extron, the cables have an ultra-flexible, 0.26-inch thin diameter and narrow bend radius cable construction. This enables easy installation in tight spaces. Additionally, the USBC Pro 8K Series is available in popular lengths from 12 feet up to 30 feet.
"Mission-critical designs and AV systems with long runs need a way to maintain full signal integrity and ensure reliable operation over each cable," says Casey Hall, VP of worldwide sales and marketing for Extron. Hall adds that the aforementioned features new cable series make it suitable for even demanding projects.
The USBC Pro 8K Series also offers the benefits of fiber optics with the simplicity of traditional copper cables. Moreover, the cables use glass, multimode optical fiber to transmit 8K/30 DisplayPort video and embedded audio signals.
All other non-bandwidth intensive or low-speed signals are carried on the integrated copper wires, including EDID, HDCP and power. The cable circuitry thus draws minimal power which it receives from either the USB host or peripheral device.
Audio Visual Projects
Renkus-Heinz Provides Audio Upgrade for Colombian Football Stadium
The Roberto Meléndez Metropolitan Stadium, in Barranquilla, Colombia, seats 47,000 eager football fans for the Atlético Junior football team's home games. Colloquially known as the Metro Stadium, the facility opened in 1986 to host regional and international sporting events in Barranquilla. The Metro Stadium remains the largest venue in Colombia to this day.
With the stadium's popularity, management spent many years renting audio equipment for important events, resulting in a cumbersome process costing both time and money for the stadium. To remedy this, Metro Stadium management collaborated with local Barranquilla-based AV systems integrator, Schaller Tech, and audio manufacturer, Renkus-Heinz, to upgrade the stadium sound system.
Choosing the System
Greg Schaller, owner and systems engineer at Schaller Tech, worked closely with Metro Stadium. Together, they designed and installed a state-of-the-art sound system that met the location's requirements.
"The Roberto Meléndez Metropolitan Stadium worked to update and refurbish the stadium with a goal of hosting South American Cup events," says Schaller. He then acknowledges the need for a well-designed sound system. "As the South American distributor of Renkus-Heinz, we knew if we showcased the technology to the stadium team, they would be blown away by the quality and intelligibility of the sound."
In early 2020, the Schaller Tech team used Ease Acoustic Simulation software to model the stadium and begin the design process. However, the pandemic put the stadium audio upgrade on standby. Upon returning to the project, Schaller and his team installed more than 80 TX151, TX82 and TX62 weatherized loudspeakers from Renkus-Heinz.
Setting up the TX Series Loudspeaker System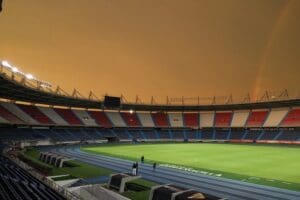 The Renkus-Heinz T Series loudspeakers are a two-way speaker system that utilizes advanced technology and application-driven engineering. This helps deliver excellent, realistic live sound. Additionally, the cutting-edge driver technology and unique innovations of the Complex Conic horns deliver natural-sounding music and intelligible speech. The speakers also have versatile enclosure designs, combined with a wide range of mounting options and associated hardware. Thus, they provide unrestricted flexibility for portable and installed applications.
Schaller then praises Renkus-Heinz for the sound quality and coverage. He states that the TX Series achieves a balanced sound for the entire stadium. Schaller continues, "There are speakers installed throughout both the top and bottom rings of the stadium, and we can deliver consistent coverage to every seat — and they sound great!"
Positive Reception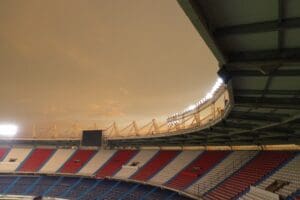 According to Schaller, some of the TX series speakers mount as high as 20 meters. Thus, Metro Stadium opted for opted for passive, non-powered versions to reduce weight. The team also fixed a set of four amplifier racks with Linea Research high-power amplifiers on the stadium's roof. They connect via fiber and a Dante audio network.
"The stadium hosted their first game in September 2021, and the Renkus-Heinz audio system was the sound solution," remarks Schaller. "A few of our team members were there, and we received great feedback from stadium management, spectators, event sponsors and other vendors. Everyone was very happy with the sound."
People in New Places
EM Acoustics Appoints Roger Harpum as Business Development Manager
British loudspeaker company EM Acoustics appointed Roger Harpum to the position of Business Development Manager. Harpum is a well known figure in the professional audio world. In fact, he brings nearly thirty years experience and depth of knowledge to the role.
"A chance conversation with an industry friend in December stirred something in me and I decided to make contact with Mike [Wheeler] in January," explains Harpum. He adds that after few productive meetings, discussions and tours, both sides decided to invest in the relationship.
Harpum continues, "Joining EM at this stage in their journey is incredibly exciting, and having spent time listening to the range of products I have absolutely no doubt that a move to the next level is well under way." He also praises the company's products and visions. Harpum then adds, "There's nothing that disappoints within the EM range. On the contrary, it's all impressive if not downright breathtaking. I can't wait to get out there and start introducing EM Acoustics to a wider market."
Mutual Benefits
Operations director, Mike Wheeler, and the rest of the management team welcomed Harpum warmly on board. "The timing was perfect for all of us," says Wheeler. "We've navigated the pandemic and come out front-footed and confident in our approach, and our product range has had some very significant recent additions like the Reference Series." He then adds,  "This means that we are able to offer complete, front-to-back, high quality solutions for all of our target applications. The market perception of EM Acoustics has already changed significantly, and we think Roger is ideally placed to help us continue that trend."
The timing was equally propitious for Harpum who, after nearly two years away from the industry, was ready for his next challenge. "The break has been a wonderful experience that has allowed me to pursue all sorts of other interests. I feel thoroughly invigorated and ready to play a major role in the company's growth."
Wheeler also notes the connection at a human level, which he considers extremely important. "…it was clear that we shared the same values and work ethic. That's hugely important to us at EM, and I have no doubt that Roger will be a great ambassador for us in the field. We're thoroughly looking forward to working with him, and we're sure the industry is glad to see him back too!"
Riedel Communications Expands Regional Sales Reps Team for North America
Riedel Communications announced that Richard Kraemer and Josh Yagjian have joined the company as regional sales representatives for North America. Kraemer, based in Toronto, will oversee sales in Canada. Meanwhile, Boston-based Yagjian will help cover accounts in the Northeastern region of the U.S.
Both come to Riedel with an abundance of experience between them. Together, they will provide excellent service and knowledge to the company's expanding customer base in North America. Kraemer and Yagjian will report to Rich Zabel, vice president of sales, Americas.
Improved Customer Support
"With the addition of Kraemer and Yagjian, we're expanding our sales force to respond to the increasing needs and requests of our current customers while providing the expertise and knowledge to accommodate new customers," says Zabel. "With impressive records of customer satisfaction, exceeding sales targets, and managing world-class accounts, Kraemer and Yagjian are a natural fit to our North American sales team, and we're thrilled to welcome them to Riedel."
Kraemer has over 20 years of account management experience in the media production and broadcasting industries. In fact, he comes to Riedel from Genesis Integration Inc. Here, he served as an account manager specializing in government, corporate, and education. Prior to working at Genesis, Kraemer spent several years at Canon and Hitachi as an account manager. He also got his initial start at JVC. Additionally, Kraemer gained technical experience at Panasonic as a product manager.
Meanwhile, Yagjian has more than 15 years of account management experience. Majority of it focused on selling video equipment for broadcast production. He comes to Riedel from Canon U.S.A., where he served as an account manager for the company's broadcast customers. In his prior role, he covered the entire Eastern Seaboard, with an emphasis on production truck companies, television networks, and colleges.
"It's an exciting time to be joining Riedel, as the company accelerates its growth in the North American market," says Kraemer. "I look forward to serving our Canadian customers and providing them with the support they need to advance their businesses."
Yagjian adds, "Riedel has demonstrated a strong commitment to the North American market, and I look forward to playing my part by ensuring our new and existing customers have the highest levels of account support possible!"
Weisman Worldwide Entertainment Joins ARHT Media's Strategic Partner Network
ARHT Media Inc. has entered into a strategic partnership with Weisman Worldwide Entertainment. WWE will thus distribute and resell ARHT's HoloPresence solutions to clients in U.S. and globally. AHRT is of course, prominent in the development, production and distribution of high-quality, low latency hologram and digital content.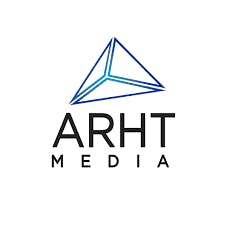 Cory Weisman, founder and CEO of Weisman, touches on his 10-year experience in the hologram industry. He then remarks, "…when I first experienced ARHT's HoloPresence technology, I knew I had to get involved and bring this technology to my clients."
He adds, "ARHT's technology has many applications that would serve various industries we work closely with. [These include] aerospace, military and defense, enterprise, corporate, AEC, entertainment and more. We have already begun working together with top North American defense contractors." Weisman also considers the HoloPresence as an important innovation in digital communication. He states, "Our team is excited to help bring it forward."
"Cory has great experience working with new media and emerging technologies, as well as a vast network of repeat clients globally," adds Larry O'Reilly, CEO of ARHT Media. He thus expresses his excitement on working with Weisman and his team as strategic partners. According to O'Reilly, Weisman will continue to work collaboratively with ARHT with a primary focus on the defense industry.