AV News to Know August 12, 2022: Products, Projects and People in New Places
Here's a closer look at some of the AV news this week that includes Dante-enabled amplifiers' installation at a sports bar, PPDS at InfoComm India and more.
Leave a Comment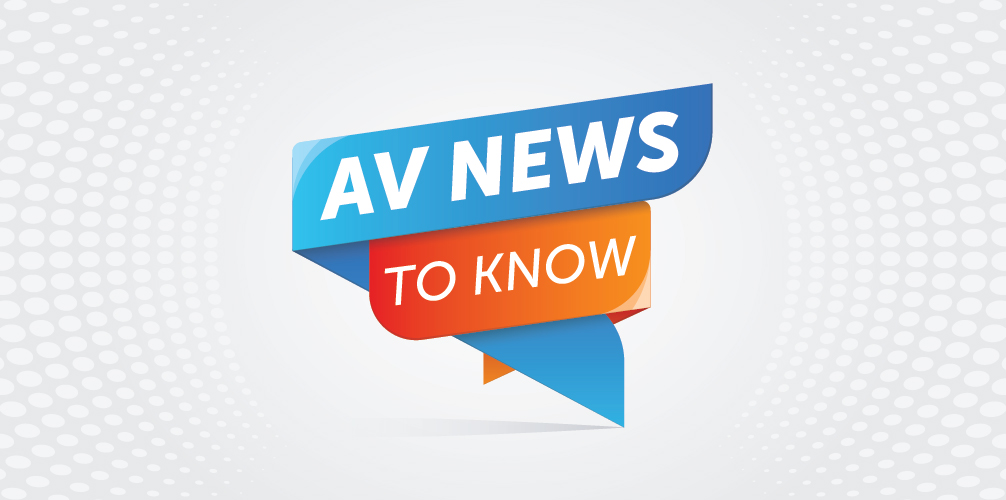 New AV Products
LEA Professional Connect Series Achieves EN54-16 Certification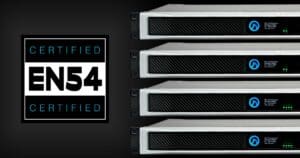 South Bend, Ind.-based LEA Professional, manufacturer of innovative, high-quality, pro-audio amplifiers with cloud- and IoT-based technologies, announced it has achieved EN54-16 voice alarm certification. The certification comes as part of its underscoring its commitment to providing high-quality solutions that meet critical safety standards.
Since its launch in 2019, LEA Professional states that it has consistently invested in improving safety and performance standards across its Connect Series range. Per a statement, it has met increasingly stringent worldwide standards and ensured its amplifiers' use in projects of all sizes. With EN54 certification, the Connect Series is tested and approved for use in life safety and voice evacuation systems. It has also confirmed compliance with the strictest local standards. Thus it enables LEA Professional amplifiers for use in an even wider variety of installations.
The LEA Professional Connect Series EN54-16 voice alarm compliant amplifiers include 352, 354, 702, 704 Network models. It also includes the 352D, 354D, 702D, and 704D Dante models. These models are IoT-enabled commercial-grade audio amplifiers. This makes it perfectly suited for small to medium sized installations. The Connect Series also features cloud connectivity. This allows users to harness the power of the cloud for remote control, monitoring, configuration and more from any personal device. The Connect Series also features HiZ and LoZ channel-selectable analog inputs. Moreover, it has external I/O control for remote on/off and fault monitoring.
"We work hard to make our products adaptable to all types of installations, helping make the work of our integrators and end users a little bit easier," says Nick Mourn, application engineering and consultant relations manager at LEA Professional. "Safety and reliability have always been a top priority to us. And with EN54-16 certification, the Connect Series range can meet the needs of a diverse range of projects."
Audio Visual Projects
Dante-Enabled Amplifiers Cover Audio Zones at Matches Sports Bar, UK
The new Matches Sports Bar, located 60 miles south of London, in Elwick Place in Ashford, opened its doors in the summer of 2021. It has been a live sports and entertainment destination hot spot ever since. Critical to the bar's rapid success was a sharp focus on designing and installing a very flexible, high-quality, easy-to-use sound system to deliver audio to Matches' large and small spaces for public and private events. The team thus developed a comprehensive networked audio system with a set of Dante-connected, multi-channel amplifiers at its core.
Matches owner, Jon Shephard, explains that the concept for the 250-capacity venue is to bring together all the best elements of bars into a single place. He adds that he wanted to create the ultimate sports bar experience with excellent AV entertainment that appeals to a wide range of sports enthusiasts. With this goal in mind, audio zoning is a critical factor for the multi-use, multi-space bar. It also needed to allow control across the large central bar area, as well as private and semi-private spaces so the audio from various televised events and shows don't conflict with each other.
Creating a Versatile System
For the main bar, Shephard wants to immerse patrons in a full AV experience with all the excitement of live sports at game time. But then after a match, he wants to turn up the music and keep the party going with excellent, high-quality sound and coverage. For the smaller spaces away from the main bar, Matches employees need complete audio system control. With this, they can assure that customers are part of the excitement but at a lower level, and be able to enjoy their own conversations.
A team from MADE Worldwide AV, out of Wye, England, designed and installed the sound system for Matches. Ashley Bond, audio visual & IT specialist at MADE, was the project's lead designer and point person. Bond explains that they needed to cover all areas of the bar with an easy-to-use system to support a mix of multiple channels and zones for the areas. It also needs to allow for future expansion.
"We used a set of Dante native Powersoft Mezzo 604AD amps because of the flexibility and the power; we're pushing a lot of power to several zones," says Bond. "With the Dante network, we can mix channels between amps and Power Share on different channels."
The amplifiers, like all audio components at Matches, run back to a central Aruba 24p full PoE switch. Bond states that the system's audio path moves from a Sky Q satellite box to the analog inputs of the first Mezzo Dante connected amplifier. The Dante output channels of the amp then go to the second amp. This allows for control of all levels and zones via routing inside the amplifier's built-in DSP. The team used Dante Controller to configure all patching and routing.
Advantages of Dante
Audinate's Dante platform is a complete AV-over-IP solution that allows audio, video and control data transportation over standard 1GB ethernet networks. Dante is supported in more than 3,000 Dante-enabled products from more than 500 manufacturers. It thus replaces point-to-point analog and digital connections with software-based routing. In other words, it effortlessly sends AV channels anywhere on the network with perfect digital fidelity.
Powersoft Power Sharing allows customers to use the power of each amplifier channel asymmetrically. It is a standard feature of all Powersoft DSP and Dante native amplifiers. It does not need activation or any special firmware. With onboard Dante audio networking, installers have the flexibility to place Power Share amplifiers away from source locations, closer to loudspeakers or wherever needed.
"We use Dante day in day out in our racks and using Dante with Powersoft amps provides the solution flexibility that we need," adds Bond.
At Matches, two Dante-enabled, 4-channel Powersoft Mezzo 604AD 600 watt amplifiers power the entire system. A single 4.3-inch, wall-mounted Powersoft WM touch screen controls the system. The Mezzo amplifiers manage the audio throughout Matches. This also includes in the corridors and washrooms. The system drives a mix of AUDAC loudspeakers, ATEO wall-mounted speakers, CIRA ceiling speakers and BASO10 and NOBA8 subwoofers.
A Powerful Start-to-Finish Solution
"I'm delighted with the AV system we have in Matches," adds Shephard. "The system is super user-friendly. We have a control panel behind the bar which any of our staff can log onto and be able to change the audio in a couple of clicks. Plus, the training [from MADE] took just half an hour because it's so simple to use."
"By using Powersoft's Dynamic Music Distribution solution, we were able to keep our design simple all the way through, from designing the project to handing it over to the client," explains Bond. "The client was then left with a powerful start-to-finish solution…, providing them with a reliable and intuitive audio system that delivers the quality, flexibility and scalability they needed."
The MADE team expresses their enthusiasm for the Matches system. In fact, the company is already specifying an almost identical system for several upcoming projects. "That's off the back of how strongly it's performed at Matches," Bond continues. "It's definitely become our go-to solution for hospitality projects — so much so that we even hold stock of it just to have it when we need it."
People and Places
Key Digital Appoints Robert Taylor as Director of Distribution Channel Sales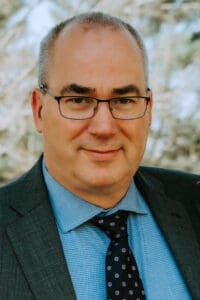 Key Digital announced the appointment of AV industry sales veteran Robert Taylor to the position director of distribution channel sales. DeWayne Rains, Key Digital VP of sales made the announcement. Per a statement, it underscores the company's ongoing growth.
In his new position, Taylor will be responsible for leading and growing Key Digital's distribution business, both domestically and abroad. Previously, Taylor held sales positions with manufacturers BIAMP Systems and TOA Electronics. He also served as regional manager for manufacturer's rep firm Southeastern Communications (SECOM). Furthermore, ran his own design/installation firm, Audio Concepts.
Taylor then enthuses about the new appointment. He remarks, "I have followed Key Digital for many years. I am honored to work with Mike Tsinberg, Father of the DVD and holder of over 40 high-definition video patents. And Key Digital's sales force is highly effective, as DeWayne Rains has built up a solid dealer base in the U.S. I am looking forward to expanding our relationships in the U.S. and abroad. And I am excited to be on the leading edge of video technology."
Rains notes, "We could not be more delighted to have Robert join the Key Digital family," He states that it completes a circle, as Taylor actually introduced him to Key Digital more than a dozen years ago when he was an AV dealer. At that time, Taylor was with the independent manufacturer's rep firm Southeastern Communications. He continues, "Robert brings a wealth of knowledge and experience to Key Digital. We look forward to his contributions to our expansion."
Key Digital is Mount Vernon, N.Y.-based developer and manufacturer of digital video processing, video signal distribution, collaboration and communications solutions.
Riedel Restructures EMEA Sales and System Consulting Teams
Riedel Communications announced that the company is restructuring its EMEA sales and system consulting team architecture to support their ongoing growth in the EMEA region. The sales will thus be reorganized in six larger regional units. Whereas the system consulting will form a dedicated EMEA unit led by systems engineer Ilona Valent.
"Building on our strong development of recent years, we want to sharpen our focus on the specific requirements for each country and region. So now is the right time to transfer our experienced EMEA sales and system consulting team into a new strategic structure with corresponding responsibilities," said Jens Miedek, executive director global sales at Riedel.
Six regional sales directors will shape Riedel's future EMEA business. Jürgen Diniz-Malleck acting as sales director EMEA will head this business. The DACH region will be represented by Marco Kraft. Meanwhile, Tobias Kronenwett will lead the Eastern Europe region as well as CIS countries, Central and South Africa. Wilbert Kooij will take responsibility for Northern Europe.
Southern Europe, led by Franck Berger, will be expanded to include France, Italy, Portugal, and Spain. Maribel Roman Gomez will keep the sales responsibility forSpain and Portugal, reporting to Berger. Ahmed Magd (Middle East) and Paul Rivens (United Kingdom and Ireland) will continue to be responsible for their existing territories. However, they will now act as regional sales directors.
Serving Regional Customer Interests
"For our customers, the regional sales contacts will remain the same in most areas. But with this restructuring, we are bringing even closer technical and presales support, as well as faster turnaround times to the market. With the refined structure and close collaboration with the System Consulting EMEA team, we will leverage powerful synergies that allow us to process regional customer requirements even more quickly," Miedek comments.
The newly formed system consulting EMEA team will be led by Ilona Valent. She joins Riedel as head of system consulting EMEA after having served in various technical management roles at international broadcasting technology manufacturers and systems integrators. Her team will continue to support the regional sales directors and sales managers locally. The new reporting structure will bolster consistency, efficiency, better knowledge transfer and service continuity. Based in the U.K., Valent reports to Craig Thompson, executive director of Riedel's new customer success department.
Thompson adds, "With Ilona at the helm, our new system consulting team is sure to drive customer satisfaction. Bringing with her over a decade of experience in the broadcast industry, she knows the worlds of both broadcast production and manufacturing inside and out. [She] comes with a keen sense for the needs and challenges of our clients. As we strive to create a consistently exceptional customer experience in these volatile times, specialists like Ilona are absolutely key. I'm more than happy to welcome her to my team."
Riedel Communications designs, manufactures and distributes real-time video, audio, data, and communications networks for various sectors. These include broadcast, pro audio, event, sports, theater and security applications. The company is currently headquartered in Wuppertal, Germany.
PPDS' Presence at InfoComm India Confirms Expansion and Reach in Asia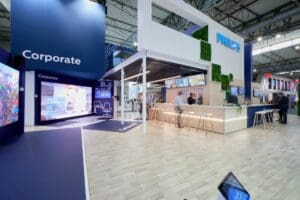 More than just an exhibitor at InfoComm India, PPDS says its attendance at InfoComm India will kick off an exciting, more focused strategy in Asia. This will see PPDS build upon and further strengthen its presence, reach and propositions. Thus, it aims to bring more value and choice to customers through its innovative range of professional display solutions. The customers include those with a national and international presence. InfoComm India takes place on September 5 to 7, 2022 in Mumbai at Bombay Exhibition Center.
With a forecast of 8.5% growth in 2022, India's economy is set to become the fastest growing in the world. As a result of the pandemic, adoption of technologies by businesses in India has accelerated across all sectors. In fact, AVIXA valued the pro AV market at around $7.7 billion which will grow steeply as India's digital ecosystem expands. According to PPDS, this positions the company to support businesses with every step of their journey.
Atul Jasra, India business head at PPDS, comments, "Since its inception in 2013, InfoComm India has become one of the most important go-to tradeshows for AV and IT professionals operating in the Indian and surrounding markets." He further notes, "As an ever-present figure at other leading shows, such as ISE in Europe and InfoComm U.S., we understand the importance and value that events such as these bring, allowing customers to physically interact with our expert teams and to get hands-on demonstrations of the latest technologies and software solutions that can transform their businesses. We have identified some incredible opportunities in India, where we can bring real value, knowledge and expertise in supporting businesses with pre- and post-installation needs and requirements, including services. We're delighted to be participating at InfoComm India 2022 and I look forward to meeting you there."
If you enjoyed this article and want to receive more valuable industry content like this, click here to sign up for our digital newsletters!