AV News to Know August 19, 2022: Products, Projects and People in New Places
Here's a closer look at some of the AV news this week that includes auto-tracking PTZ cameras from Marshall Electronics, an audio installation by Yamaha UC and more.
Leave a Comment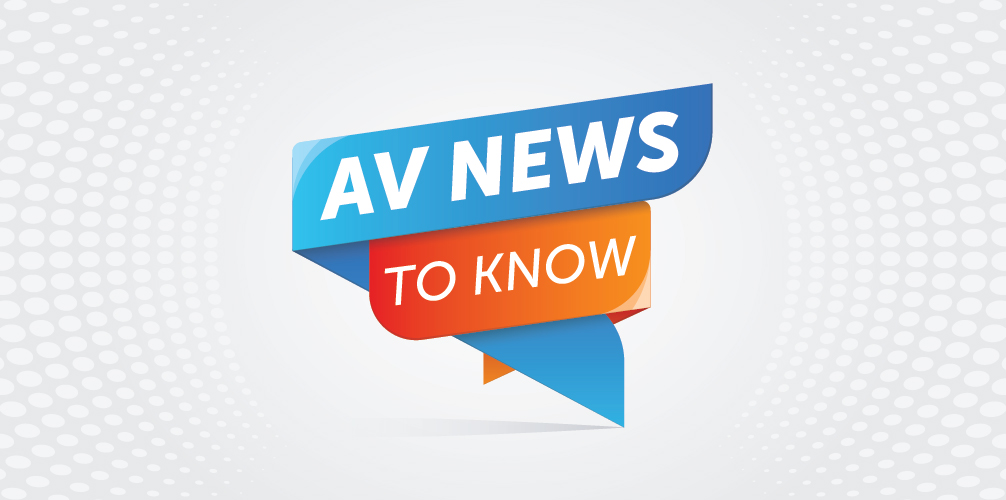 New Products
Marshall Electronics Launches Intelligent Auto-Tracking AI Feature on its PTZ Cameras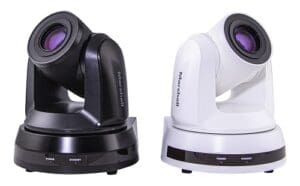 Marshall Electronics, Torrance, Calif.-based developer and manufacturer of broadcast pro AV video equipment, debuted the CV620-TBI PTZ camera at the 2022 IBC Show. The new camera's design allows it to auto-track and follow presenters. To do so, it uses more natural pan/tilt/zoom movement methods with AI accuracy. The CV620-TBI also uses new facial recognition technology and intelligently learns motion dynamics of the subject and anticipates movement. Thus, it removes much of the guess work for camera intelligence. Moreover, the camera reduces late or inaccurate maneuvers that require corrective adjustment, greatly minimizing viewer fatigue and motion sickness.
The CV620-TBI (black) and CV620-TWI (white) PTZ cameras are built around new highly sensitive Sony sensor technology. It comes with a 20x optical zoom range of five to 110mm starting at roughly 60-degree angle-of-view. It delivers substantial color reproduction with exceptional detail even in challenging light environments.
These new PTZ cameras feature simultaneous HD outputs of 3GSDI, HDMI and IP ethernet connectivity with up to 1920x1080p resolution at 60fps. It also boasts a flexible 340-degree horizontal range of movement and 120-degree vertical tilt. In sum, the CV620-TBI provides a large reachable viewing area for the new auto-tracking feature.
Need for Auto-Tracking
Track and follow technology is not new to the PTZ camera market. Early versions required a secondary fixed camera usually installed into the base of the camera to scan the environment. It also required the speaker to wear a lanyard. Viewers of content of these early auto-tracking cameras had to deal with viewer motion sickness and fatigue. As auto-tracking features have been refined over the years, it helped remove these elements and implemented much smoother maneuvers with greater accuracy.
"Marshall has been waiting for AI technology to advance enough to integrate it into auto-tracking cameras, and deliver smooth accurate positioning without causing viewer fatigue," says Tod Musgrave, director of cameras for Marshall. "The CV620-TBI now offers that level of performance without requiring lanyards, extra software or a secondary reference camera."
The new CV620-TBI track and follow cameras are suitable for local AV production workflows with 3GSDI and HDMI outputs, as well as a remote AV-over-IP camera source. Ethernet (IP) connectivity offers ease-of-setup and operation with one cable for PoE+, video, audio, tally and control.
Audiovisual Projects
University of Arizona Deploys Yamaha ADECIA Ceiling Microphone and Line Array for Classrooms
Sudbury, Mass.-based Yamaha UC amped up the classroom audio experience for in-person and virtual students at the University of Arizona (UA). The higher education institution's Systems and Industrial Engineering and Mining and Geological Engineering departments selected and installed the ADECIA ceiling microphone and line array speaker system for lecture recording and videoconferencing.
"With ADECIA, everyone on the far end can easily hear the in-room participants clearly, even if they walk around the room," says Zachary Chapman, senior systems administrator at UA. "The microphone picks them up clearly, without picking up background noise from the room's air-conditioning unit. Plus, there are far fewer troubleshooting calls to the IT department. That's a success, in my opinion."
Choosing ADECIA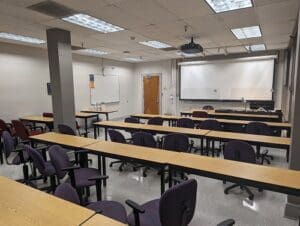 ADECIA is an innovative family of communication products that provides a complete and customizable audio solution. Thus, it delivers a comfortable and effortless remote conferencing experience for any meeting or learning space, says Yamaha. The easy-to-install solution comprises four Yamaha products. These include a choice of microphones (RM-CG ceiling array, RM-TT tabletop, or RM-W wireless), the RM-CR processor, Yamaha's long-trusted PoE switches and VXL series line array speakers.
The complete solution immediately detects all components of the system. It then optimizes their configuration for the room environment. Here, it accounts for the location of speakers and microphones, reverberation and echo behavior. Users can set up a room through the system's configurator in four steps. With USB, Bluetooth, Dante, and analog connections, this flexible system can thus fit a variety of meeting spaces.
Yamaha adds that the two classrooms at UA required only one RM-CG ceiling microphone each. This demonstrated its powerful room coverage. The systems engineering classroom seats 30 to 40 people. Meanwhile, the mining department's classroom seats up to 50 people. The team thus installed the ceiling microphone toward the front of each classroom, in the vicinity of where the professor normally stands and speaks. Thanks to ADECIA, despite the room's large size, students from anywhere in the room are now successfully picked up by the ceiling microphone.
"Outstanding audio is an invaluable component of learning," adds Holger Stoltze, Ph.D., senior director of technical sales and marketing, Yamaha UC. "ADECIA simplifies edtech decisions, purchasing, and installation while delivering incredible audio coverage in one customizable, practically plug-and-play kit. The deployment of ADECIA at UA demonstrates how no element was overlooked in the pursuit of delivering great learning experiences."
People and Places
Hall Technologies Adds Three AV Veterans to Growing Team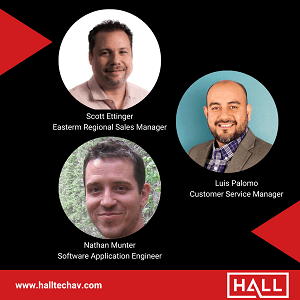 Texas-based Hall Technologies, a global AV company specializing in end-to-end solutions, has added a new regional sales manager, customer support manager and software application engineer to the growing team. Scott Ettinger was hired on as the Eastern Region as RSM, Luis Palomo as customer support and Nathan Munter as software application engineer.
"Here we GROW again! Over the last year we've added several key players to our expanding team. Scott, Luis and Nathan are terrific additions who share our passion to deliver an exceptional customer experience. When looking for sales and engineering people, their track record is important, but we also look for individuals that will personify The Hallway culture reimaging the way people live, work and play. The customer journey is very important to us, so bringing on staff to support the cornerstone of our mission is crucial," says VP of sales and marketing, Hal Truax.
Per the company, Ettinger's long stint at Atlona prepared him for managing the Eastern region. He brings many years of experience in sales, as well as great connections throughout the industry.
Meanwhile, Palomo will interface with customers to answer questions, resolve any challenges that arise and enhance their customer experience. He also has experience in project management and as an IT/IS systems analyst.
Munter is a long-time AV programmer, says Hall. His career path began in residential and eventually evolving into commercial, at companies like Whitlock and Atlona. He will thus be critical in driving Hall Technologies' rapidly expanding AVoIP portfolio.
Craig Paller Joins QSC Pro Audio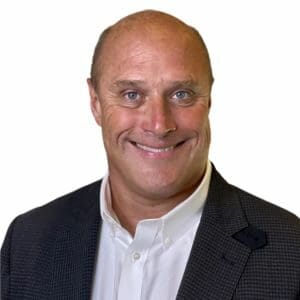 Costa Mesa, Calif.-based QSC announced that Craig Paller has joined the organization as director of U.S. sales, East for the company's pro audio division.
Paller joins the QSC management team with 30 years of senior leadership. He also has management experience at notable brands including Electro-Voice, Shure, HARMAN and ClearOne.
"I am very excited to have Craig join our team," states Perry Celia, VP of global sales and service, QSC Pro Audio. "Craig's considerable business acumen, passion for the business, our customers, and end-users, along with a track record of responsiveness and collaboration, will make him highly successful in his new role. Our entire Pro Audio team is looking forward to working with him."
"Joining the Pro Audio team at QSC is a dream come true for me," adds Paller. "The company's reputation for innovation and steady growth, along with the way they care for employees and channel partners, makes the division poised for a big, post-COVID recovery. I've known and respected David Angress and Perry Celia for years. I look forward to working alongside them and their teams to propel the business forward."
Paller will service the Eastern region in the field and from his home office in Sandy, Utah.
Kinly Promotes Chico Dominguez to VP of US Service and Support
Kinly, Amsterdam-based AV systems integrator and remote collaboration service provider, promoted highly accomplished Chico Dominguez to the role of vice president of U.S. service and support. This new role sees Dominguez taking responsibility for all technical operations and service delivery. This includes installation, fabrication, programming, engineering, project management and U.S. helpdesk.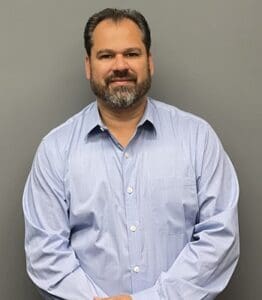 Dominguez will be based in New Jersey. He will report to newly reappointed U.S. managing director, Vel Johnson. Dominguez first joined Kinly as director of operations in 2007. Here, he was responsible for a team of 12 people. Kinly U.S. today now has a team of almost 140. This figure is likely to grow during the course of this year and into 2023, as the company continues to execute a globally aligned strategy.
Before Kinly, Dominguez gained considerable experience in IT services and supporting videoconferencing facilities at Johnson & Johnson. At that time, the devastating events of 9/11 stopped corporate travel for months. In order to keep business running, J&J invested millions in videoconferencing. Dominguez realized then that the future of communications was in videoconferencing.
Looking Onward
Dominguez expresses his excitement with the promotion. "The company has experienced some incredible growth since I first joined and with the further strengthening already executed and planned, the opportunities for growth are vast."
He adds, "I joined Kinly because I felt I could make a difference. I wanted to be part of a technology company that I could help to grow and define. When I joined in 2007, I had a team of 12 people whereas I had been working for an organization with more than 120,000 employees. I realized that I was no longer a number and would be able to transform the culture and future growth of this business."
Johnson also speaks on the promotion. "Chico is a videoconferencing pioneer. From day one, he has been making his mark at Kinly and shows no signs of stopping. His excellent technical knowledge has gained him the admiration and trust of colleagues and customers throughout the business, while his unwavering determination to do the best possible job plays a huge part in Kinly's ongoing success."
If you enjoyed this article and want to receive more valuable industry content like this, click here to sign up for our digital newsletters!