AV News Roundup: Products, Projects and People in New Places
Here's a closer look at the AV news this week that include quick install LED video wall displays, Dante Software, promotions, new SMPTE leadership and more.
Leave a Comment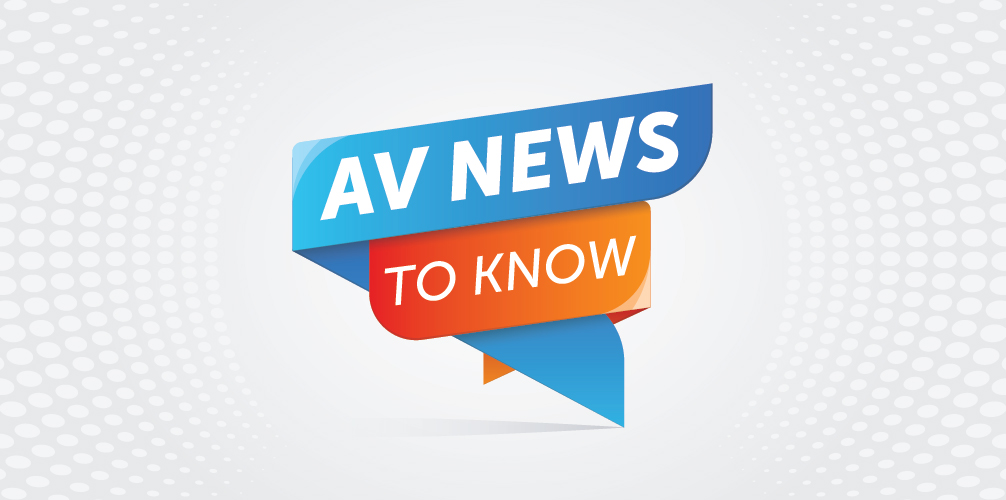 New Products
Planar Introduces Two Quick-Install LED Videowall Families for Indoor & Outdoor Use
Planar, the Portland, Ore.-based visualization technology provider, has launched two new LED videowall display families designed to serve the needs of fast-paced events and high-ambient-light environments. They are the Planar Luminate Pro Series and the Planar Venue Pro Series.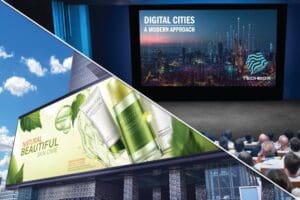 The new families feature mechanical elements that accelerate setup and takedown for temporary and mobile events. However, they also feature full front installation and serviceability. This opens the door to more permanent wall-mounted applications. Each LED display line features 500x500mm cabinets that can be tailored for creative videowall applications that can be hung, wall-mounted, floor-mounted and faceted to form curves. The displays feature cabinet-to-cabinet magnetic assistance to temporarily hold them in place while a single installer uses the quick-lock system to secure them.
The Planar Luminate Pro Series is intended to thrive in indoor or outdoor environments with high ambient light or direct sunlight. Indoor models offer 3,000-nit brightness and are ideal for venues with large windows, skylights or bright lights. Those environments include airports, shopping malls and lobby areas. Models are available with fine and standard pixel pitches to suit a variety of comfortable viewing distances and to support high-resolution content. Indoor models are available in 1.9mm, 2.5mm and 3.9mm pixel pitches.
Outdoor models feature up to 5,500-nit brightness. This makes them easily viewable even in direct sunlight. They are available in five different pixel pitches, ranging from 2.9mm to 10.4mm. This suits them to applications with viewing distances as close as 16 feet. The displays are designed to withstand the weather and continue high performance, even in extreme temperatures. A protective treatment guards LEDs from dust and moisture, earning the Planar Luminate Pro Series outdoor models an Ingress Protection Rating of IP65.
For environments that don't feature as much ambient light, such as lecture halls, the Planar Venue Pro Series is an option. That series offers 1,000-nit brightness. Models are available with 1.9mm, 2.5mm, 3.9mm and 5.9mm pixel pitches. As such, they deliver comfortable viewing for audiences as close as 10 feet. The displays offer front or rear installation, and all electronics are contained in a single, easily removable compartment on the back of the cabinet.
Just Add Power MaxColor 4K60 Series Now Shipping
Just Add Power, the Seminole, Fla.-based AV-over-IP distribution provider, announced its highly anticipated MaxColor 4K60 Series. The products are now shipping. The transmitter and receiver family provides integrators with an affordable and scalable 4K ultra-HD distribution platform to natively support 4K source content over existing network infrastructures.
The MaxColor 4K60 transmitter and receiver natively support 4K60 in and out. That means end users can play ultra-HD video from the growing number of 4K sources and devices now available. With MaxColor 4K60, video at 36-bit color and 4:4:4 chroma can be distributed over existing Cat5/Cat6 cable, eliminating the expense of upgrading to fiber and buying network switches.
In addition, the transmitter and receiver support MPEG downstreaming for connected devices, such as a laptop or tablet.
The series delivers instant, seamless switching, 4K up- and downscaling, and HDR management. Moreover, it supports all lossless audio formats and HDR10, HLG and Dolby Vision for the best viewing experience. Additional features include image pop, push and pull, as well as integrated control.
"The response to this product line has been even more positive than we initially expected. Providing native support for 4K60 source content to the Just Add Power platform puts our customers ahead of the game on prestige installs for any market," says Taft Stricklin, sales team manager at Just Add Power. "The buzz MaxColor 4K60 has generated over the past months makes us even more thrilled to say that the wait is over."
Audinate Announces Dante Virtual Soundcard for Apple Silicon and Windows 11 Computers
Audinate Group Ltd., the Sydney, Australia-based developer of the Dante AV-over-IP solution, has announced the immediate availability of its Dante Virtual Soundcard software for both Mac and Windows computers. Now, however, it's optimized for Apple Silicon processors, such as the M1, M1 Pro and M1 Max, as well as the new Windows 11 operating system from Microsoft.
Dante Virtual Soundcard is software that turns a Mac or Windows computer into a Dante-powered workstation. It seamlessly integrates with Dante audio devices on an Ethernet-based network. Instantly connect to record, process and play out up to 64×64 channels using any audio application and any combination of Dante-enabled devices. Dante Virtual Soundcard now supports macOS on both Intel and Apple Silicon platforms, as well as Windows 10/11 for PCs.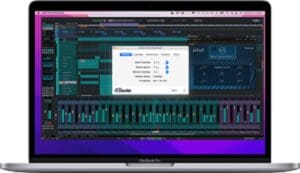 "We are dedicated to supporting our customers as the operating systems and computers they employ evolve. Dante Virtual Soundcard has been a very popular and powerful tool for countless audio professionals for a long time, and we look forward to seeing what they create with these powerful new machines and Dante," says Laurence Crew, senior product manager at Audinate.
Dante Virtual Soundcard 4.2 supports Windows 11 and Apple Silicon based macOS computers. Meanwhile, Dante Virtual Soundcard 4.1.2 is recommended for Intel-based macOS computers. Upgrades are free for existing users. New licenses for Dante Virtual Soundcard may be purchased for $49.99 USD.
PPDS Partners with Apple to Bring Apple TV to Philips Hospitality Displays in North America
PPDS, the exclusive global provider of Philips professional TV and digital signage products, announced that the Apple TV app is now available to hotel guests on its range of Philips MediaSuite hospitality TVs.
Further reinforcing PPDS' strategy to offer complete professional TV solutions to the global hospitality market — including advanced back-end control and entertainment choice for hoteliers and hotel guests — the Apple TV app offers viewers a personalized guide to their favorite movies and TV shows across channels, rentals and purchases. And it's all delivered through a single app.
With the Apple TV app, travelers can watch award-winning original series and films from Apple TV+, get curated recommendations for what to watch, and pick up where they left off on the shows and movies they're currently watching. The Apple TV app streams seamlessly to viewers in more than 100 countries and regions on iPhone, iPad, Mac, Apple TV and online at tv.apple.com. Plus, it's accessible through popular video streaming devices, smart TVs, and gaming consoles.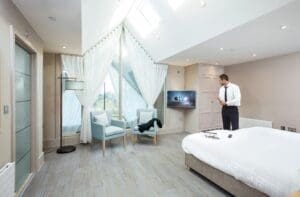 Jeroen Verhaeghe, international business manager for hospitality and the mastermind behind Philips MediaSuite, says, "I am absolutely delighted that we can now offer access to the Apple TV app, which features Apple TV+, one of the world's most popular TV streaming services, to Philips MediaSuite. Bringing even more choice to hotel guests by allowing them to stream the content they enjoy, in the ways they want. Heightened by the pandemic, streaming services have never been more popular, so it's vital to PPDS and the hospitality industry to keep pace and meet the new needs of today's travelers with our Philips professional displays."
All-Inclusive Entertainment
With over 180,000 sales in Europe since launch, Philips MediaSuite TVs from PPDS have quickly become the go-to choice for many of the world's leading hotel chains. Now, they have become a market leader in a growing number of regions, including the Nordics, the DACH region and the Benelux region.
With extensive entertainment and back-end control and management, hotel guests staying at Philips MediaSuite installed hotels can now enjoy instant access to all major streaming platforms in one place. Additionally, with access to thousands of apps and games via the Google Play store, Philips MediaSuite has something for everyone.
Jeroen continues, "From the very beginning, our focus for Philips MediaSuite was to ensure we were able to evolve with the market. To do that, we needed to be flexible, to listen and, crucially, to be able to respond quickly to customer needs, ensuring we are always fresh and relevant."
Jeroen adds, "Our strategic decision to run our Philips MediaSuite TV on the Android TV OS means our customers and their guests will always benefit from the latest features they come to expect, whether that's the latest app, an important security patch, user analytics, voice control, or the latest streaming platform. The Apple TV app on Philips MediaSuite is another example of the market asking and PPDS delivering."
The latest installation of the Philips MediaSuite firmware update is available now. The Apple TV app can be added to MediaSuite TVs through the Google Play store.
Audiovisual Projects
Trevor Noah Headlines First Post-COVID Event at Rogers Arena with d&b audiotechnik and Gearforce
One of Vancouver's largest and most popular comedy festivals, the JFL NorthWest, returned to the city in late February of this year. One of the highlights of the festival was comedy superstar Trevor Noah. Noah, host of "The Daily Show," performed at the Rogers Arena as part of the festival and as part of his critically acclaimed tour, "Trevor Noah: Back to Abnormal." The arena, which seats over 18,000, is back to full capacity.
Gearforce (Vancouver) provided a d&b audiotechnik KSL loudspeaker system for mains and J-Series loudspeakers for out fills, both using ArrayProcessing, and complemented with SL-SUBS. As part of the SL-Series, the KSL line array is specifically designed for medium to large scale sound reinforcement applications and provides full bandwidth directivity control to deliver quiet stages for performers and high-intelligibility for the audience. Using d&b ArrayProcessing ensures that every member of the audience benefits from the same remarkable quality of sound no matter where they are seated.
"When we were discussing the system design, the tour manager made it clear that one of the most important aspects for Trevor is that his voice is heard in every seat in the building," states Rob Nevalainen, Gearforce. "They put a premium on high quality sound, which is why they choose a d&b system with ArrayProcessing to ensure even coverage to all seats in the venue. For this show, COVID restrictions were lifted two weeks before the concert, and the promoter decided to move the stage even further back to have the capacity to sell more tickets. We had no concerns whatsoever that the system would still be able to deliver the same experience to every seat in the sold-out arena," says Nevalainen.
Since it was the first full capacity event at Rogers Arena since the beginning of COIVD-19, both Gearforce techs and the local crew were very happy to be back in a situation where they could "fly a big sound system," says Nevalainen.
Gearforce installed a combination of KSL and J loudspeakers including 16 x KSL per side (12 x KSL8 and 4 x KSL12) and 14 x J-Series per side (12 x J8 and 2 x J12). On the floor 6 x SL-GSUBs in a sub array and 6 x Y8 speakers used for front fill, 1 x J-Sub and 2 x J12 per side on stage for side fill, 4 x M4 monitors. A total of 38 x D80 amplifiers were employed with 2 x DS10 Audio network bridges distributing AES to the amps.
"When I started working with Trevor it was obvious that the approach to a comedy show compared to a musical act had to be a little different," states Glenn Thornton, tour manager/production manager for Trevor Noah.
"The clarity and intelligibility of every syllable needs to reach the back row of an arena in the exact same manner as the front row in order for the jokes to land effectively. The SL-Series, in combination with ArrayProcessing does this better than any other box out there right now, bar none. We carry an 8th Day Sound KSL system with us in the USA, and when we go to Canada, we call Rob Nevalainen and Gearforce. They can accurately recreate our USA touring rig, which is key for Trevor feeling comfortable on stage and not having to sacrifice consistency. That's what I care about most, that the boss is happy," says Thornton.
People and Places
MXL Microphone Appoints Gina Stimler as Global Sales Manager
MX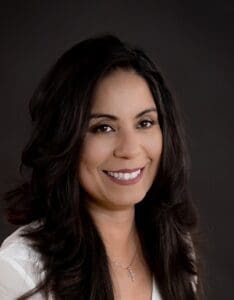 L Microphones, a division of Marshall Electronics, and a Torrance, Calif.-based manufacturer of consumer and professional audio products, announced the promotion of Gina Stimler to the position of global sales manager.
Stimler's diverse professional experience includes over 17 years working with the company's core customers, dealers, distributors, manufacturer representatives and system integrators. Since 2005, Stimler has worked in International Sales for MXL and has also spent the last four years as Senior Sales Operations Manager for Marshall Electronics.
Nureva appoints HIKA as its distributor in Indonesia
Nureva Inc., the Alberta, Canada-based audio conferencing solutions provider, has appointed Hitecindo Kharisma (M) Sdn. Bhd. (HIKA) as its distributor in Indonesia.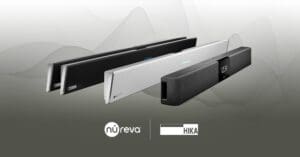 HIKA first introduced Nureva's audio conferencing product line to the Malaysian market in 2021 where there's been an increasing need for reliable audio to support the country's growing hybrid working and learning environments, according to the company. HIKA has further expanded its distribution into Indonesia, where there is even greater demand.
"Our experience with Nureva has been extremely positive in Malaysia, and we are honored to now be Nureva's distributor in Indonesia," says C.K. Lum, HIKA's CEO. "There is huge market demand in Indonesia for technology that enables hybrid meetings and classrooms, and we are expecting a lot of success ahead."
Nancy Knowlton, CEO of Nureva's says, "We've seen strong, early success in Malaysia and look forward to helping HIKA introduce Nureva audio and video solutions to their channel and end users in Indonesia."
SMPTE Introduces 2022 Leadership
SMPTE, the White Plains, N.Y.-based home of media professionals, technologists, and engineers, introduced the board officers, regional governors, and governors-at-large serving terms on the SMPTE Board of Governors in 2022, as well as the standards, education, and membership directors appointed to serve in 2022.
This leadership group will welcome SMPTE's next executive director, continue to reimagine how professionals access engineering documents and articles, and guide the Society in providing ongoing value and service to the industry.
New SMPTE Officers
Renard Jenkins, senior vice president, production integration and creative technology services at Warner Bros./WarnerMedia, has been appointed SMPTE executive vice president. Jenkins is splitting the 2021-22 term with Patricia Keighley of IMAX, and following one year as executive vice president.
Rose Lockwood, global account director at Belden, has been appointed SMPTE membership vice president for the 2022-23 term and will succeed Jenkins, who was the former membership vice president.
SMPTE also welcomes Florian Schleich, senior software engineer, media systems, at Netflix, elected as SMPTE standards vice president, and congratulates Paul Stechly, president at Applied Electronics, in his reelection to the office of SMPTE finance vice president. Both will be serving 2022-23 terms. They join 2021-22 officers Hans Hoffmann (president), Patrick Griffis (past president), John Ferder (secretary/treasurer), and Michael Zink (education vice president).
New SMPTE Regional Governors
For the 2022-23 term, the Society has elected eight regional governors.
Asia-Pacific Region
Michael Day, Project Management Lead for Professional Media at Telstra Australia
Canada Region
Troy English, CTO and SVP of Product Development at Ross Video Group
Europe, Middle East, Africa, and Central South American Region
Dagmar Driesnack, Solution Manager at Rohde & Schwarz
USA-Eastern Region
David Long, Director/Associate Professor at Rochester Institute of Technology
USA-Hollywood Region
Kylee Peña, Manager of Creative Technologies Program Management at Netflix
USA-New York Region
Jeff Cohen, Director of Sales at Domo Broadcast Systems
Thomas Mauro, Freelance Media Consultant
USA-Southern Region
Frank Torbert, Director of Technology at WKMG-Graham Media Group
USA-Western Region
Chris Lennon, Office of the CTO: Director of Standards Strategy at Ross Video Group
Governors-at-Large
For the 2022 term, the SMPTE Board has appointed four governors-at-large.
Chaitanya Chinchlikar, Vice President & Business Head, Chief Technology Officer & Head of Emerging Media at Whistling Woods International
Eric Gsell, Staff Engineer at Dolby Laboratories
Jim Helman, CTO at MovieLabs
Rich Welsh, Senior VP of Innovation at Deluxe
SMPTE Education, Membership, and Standards Directors
The SMPTE leadership team includes a total of 15 directors for 2022: SMPTE Education Directors Polly Hickling, Peter Ludé, Liz Pieri, Jaclyn Pytlarz, and Iris Wu; SMPTE Membership Directors Zandra Clarke, Sally Hubbard, Chris Lapp, Ian MacSpadden, and John Shike; and SMPTE Standards Directors Dean Bullock, Bruce Devlin, Sally Hattori, Thomas Kernen, and Pierre-Anthony Lemiuex.
Biographies for all SMPTE officers, governors, and directors are available on the SMPTE website.
If you enjoyed this article and want to receive more valuable industry content like this, click here to sign up for our digital newsletters!