AV News to Know October 7, 2022: Products, Projects and People in New Places
Here's a closer look at some of the AV news this week that includes a new Sony microphone, Draper's office expansion and more.
Leave a Comment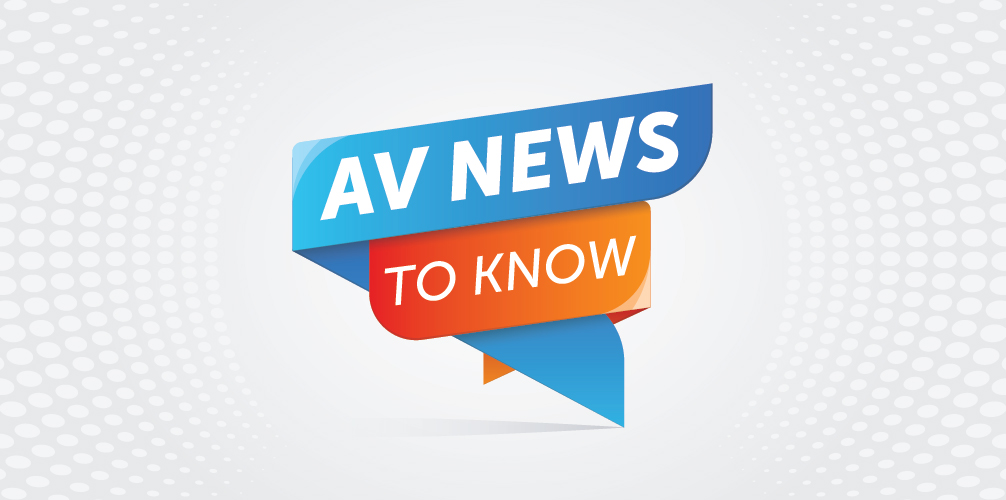 New Products
Sony Launches C-80 Microphone for Home Studios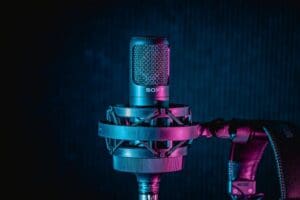 Sony Electronics' pro audio division announced a new microphone for home studios, the C-80, a uni-directional condenser microphone. Per the company, the new microphone is ideal for vocal/voice recording, instrumental recording, vlogging, webcasting and podcasting. It inherits the technology of Sony's C-800G and C-100 microphones. With this, it makes high quality sound even more accessible.
Key Features of the C-80
The C-80 utilizes the microphone capsule derived from the C-100 and a two part metallic anti-vibrational body structure used in the C-800G. Thus, it inherits the essence of these two industry standard models.
Dual diaphragm configuration suppresses sonic changes with distance (proximity effect) and allows more stability in the vocal recording process.
"Noise Elimination Construction" developed for the C-800G/C-100 prevents microphone body acoustic vibration. This results in low noise and clear sound.
Sonic Characteristics of the C-80
Tight and rich mid-range capture provides a vocal sound with a clear core and presence. Thus, it allows vocals to stand out even when mixed with other instrumental sounds.
Realistic reproduction of the characteristics of an instrument, such as the sound of guitar strings and the resonance of the body.
It achieves natural and clear vocal recording by suppressing boom low frequencies and noise when close to the microphone.
"The C-80 takes advantage of Sony's heritage in professional audio, providing users with an affordable introductory model that incorporates high-end professional features," says John Studdert, head of media solutions, Sony Electronics.
He adds, "With unrivaled sound quality and thoughtful construction, the C-80 is a great addition to any audio enthusiast's microphone collection and a perfect complement to Sony's full line of professional audio technologies."
The C-80 will be available in November in the U.S. and Canada. It thus joins Sony's lineup of professional audio products. These include the MDR Series of headphones, wireless microphone systems as well as portable field recorders.
Audio Visual Projects
Navori Labs Powers Digital Menu Board Content for El Pollo Loco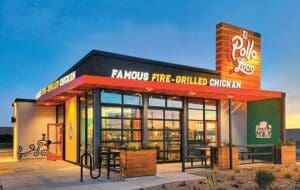 Digital signage software company Navori Labs contributed to the QSR and fast casual community with a new enterprise-level deployment for El Pollo Loco, the fire-grilled chicken restaurant chain. El Pollo Loco has successfully deployed Navori QL digital signage software to power digital menu board content inside 150 locations to date.
The company can now efficiently update pricing and content on short notice. At the same time, it offers a more compelling visual experience as customers place orders.
Choosing Navori Labs
The primarily southwestern U.S. chain says it needed a more reliable solution for dynamic content updating and visual display after mixed results with a homegrown infrastructure.
"It worked well for initial testing at a few locations, but we hit some brick walls when it came to embedding dynamic content and videos, and the management effort of a self-built system grew more complex with each new location," says Clark Matthews, VP of information technology, El Pollo Loco.
He adds, "We looked at some open-source systems that reproduced visual content well, but had the same problems with dynamic content and software reliability. We then looked at commercial solutions. And the bottom line was that Navori addressed all these challenges while also understanding our business model. They align very well with our brand and the customer experience we aim to deliver."
Immediate Improvement
Navori's QL Content Manager has efficiently centralized content management across all locations on the network. There was an immediate improvement in translating dynamic price changes straight out to the point of sale, as Matthews explains. He configured a JSON interface that enabled the QL software to overlay local restaurant price points on digital menu boards.
"With QL, we just add the menu item number for the locations that we want the new price population to occur," Matthews remarks. "We don't need to touch anything inside the store environment. That includes new store promotions, which we call modules, that requires more complete changes of menu board designs. Navori's functionality has made this very easy."
Providing Dynamic, Engaging Content
QL software powers the content on three landscape displays (55, 60 and 65 inches wide) inside each restaurant. Hundred of these locations have an additional portrait preview board that runs in-store promotions and ads. These boards show a mix of dynamic HTML5 content, static images, and partial static images with videos inside the content.
Matthews went with Navori QL StiX media player dongles for content playout. QL StiX players ensure exceptional video quality that aligns with the chain's customer experience standards. However, it also removes any need for local management. Moreover, it streamlines the technical architecture inside stores. This then removes the need for standalone hardware players.
"We simply attach the dongles to the appropriate display input, and can remotely update content as needed," says Matthews. "We don't need to replace sticks or manage anything at the store. Should we upgrade our displays to 4K, the QL StiX players can accommodate the higher resolution without any changes."
Exploring Other Opportunities
Moving forward, Matthews expects to leverage QL's content scheduling capabilities as they explore more dayparting opportunities. This, he says, will simplify how they promote certain meal options and deals at different periods of the business-day cycle.
Matthews is also bullish on QL's seamless interoperability with third-party data sources. According to Matthews, this will open endless opportunities to integrate with internal business systems and pull in digital signage content from external sources.
Additionally, he sees QL's automation and content triggering applications as particularly compelling. "Navori makes it possible to add digital triggers at entryways that will serve different content upon a customer's entry into the restaurant, based on that customer's characteristics if we choose to add these types of features," Matthews remarks.
He then adds, "That adds a level of intelligence that, along with audience analytics, will be appealing to our marketing department. For example, the preview board could focus on the primary message we want every customer to see, with QL then triggering content more specific to each customer."
"We are still really exploring and discovering all the capabilities now in our hands," he concludes, We're just grateful to no longer be limited."
People and Places
SurgeX Adds Jeff Mackey as Tech Expert for Sales Team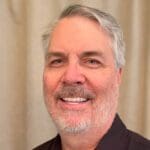 SurgeX has appointed Jeff Mackey as sales application engineer effective immediately. In this role, Mackey will support the SurgeX team as the in-house technical expert for the entire product lineup, supporting sales, training as well as customer success across markets.
Mackey is a career-long AV professional who holds numerous industry and manufacturer certifications, including the AVIXA CTS-D certification for audiovisual system design. He also brings over four decades of dynamic AV experience across the corporate, integration and hospitality markets to the SurgeX team.
"Jeff has made a name for himself in the AV space with his impressive roundup of engineering roles and certifications. His bright energy and AV expertise will make him an invaluable asset for the SurgeX team," says Steve Trunkett, director, global sales at SurgeX.
Trunkett adds, "He's made a name for himself as an expert in the space with the number of different engineering roles he's held as well as the array of certifications to his name. His personality and professionalism will help us continue providing dealers the resources they need to increase sales, profitability and efficiency for their businesses."
Retracing An Impressive Career
Mackey's career began with a nine-year period at Disneyland. There, he worked as an AV specialist and attractions lead. Mackey then served in a variety of technical roles for Swank Audio Visuals through its acquisition by Kelso & Company. Later, he fulfilled a range of engineering positions for leading AV companies. He also maintained an adjunct faculty role at his local community college at the time. Most recently, he completed his tenure as director of engineering for E1 Audiovisual Technologies.
Mackey expresses his enthusiasm on the new role. He adds, "It matters to me that technology systems provide the experiences clients expect. And SurgeX gives me the opportunity to use my experience and expertise to deliver on that value."
Draper Announces Major Expansion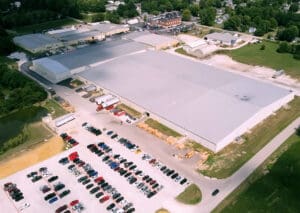 In response to continued growth, Draper, Inc., has announced a major expansion that will add 20% to its manufacturing headquarters located in central Indiana. The 100,000 square-foot addition will bring the total size of the facility to over 500,000 square feet.
"We see a lot of good growth opportunities. And this building is going to allow us to continue to take care and meet the needs of our customers," says Draper company president Chris Broome.
He adds, "Also, from a supply standpoint, we'll be able to keep a better inventory of fabrics and other components. This will allow us to be more responsive to our customers' needs."
Draper currently employs more than 700 people who all work in nine buildings across the headquarter campus. Broome also expects the construction of a tenth building will add 25 to 30 new jobs immediately upon completion. Per the company, the project completion is expected late next year.
If you enjoyed this article and want to receive more valuable industry content like this, click here to sign up for our digital newsletters!