AV News to Know September 23, 2022: Products, Projects and People in New Places
Here's a closer look at the AV news this week that includes Q-SYS Software Platform updates, an LED installation by SNA Displays and more.
Leave a Comment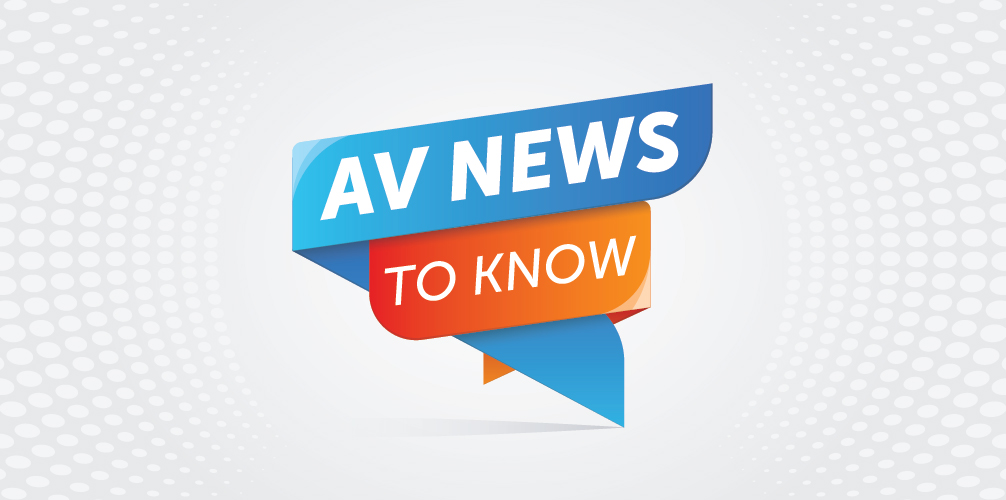 New Products
Q-SYS Announces Evolution of Software-based Platform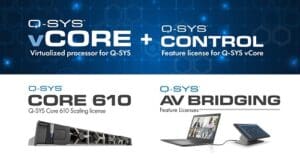 Q-SYS announced several new innovations to the Q-SYS audio, video and control Platform, expanding features and capabilities at the software level.
"Ever since its inception in 2009, the history of the Q-SYS Platform has been forged through software innovation, starting with the industry's first standards-based realtime audio, video and control (AV&C) Platform, and has continued to deliver features and capabilities at the software level," says Jatan Shah, president and chief operating officer, Q-SYS.
He continues, "As Q-SYS enters the next evolution of the Platform and greater Ecosystem, we are elevating the role of software when it comes to specifying, building, and experiencing AV&C solutions. These latest innovations will also aid in reducing the industry's supply chain challenges and continue to transcend the traditional limitations of bespoke hardware with the power of a robust, software-based AV&C Platform."
According to Q-SYS, the innovations include the following:
Q-SYS vCore, the first virtualized processor for Q-SYS and the accompanying Q-SYS Control feature license for vCore. This brings scalable Q-SYS Control capabilities directly to the users' own compute devices.
Q-SYS Core 610 network processor combines the Q-SYS OS with an enterprise-grade Dell server. For those installations that require even greater processing capacity, the Q-SYS Core 610 Scaling license scales key feature sets by 50%.
Q-SYS AV Bridging feature license enables plug-and-play USB connectivity on the Q-SYS TSC Series Gen 3 touchscreen controllers.
Q-SYS vCore Virtualized Processor + Q-SYS Control Feature License for vCore
This processor presents a subset of scalable Q-SYS functionalities in a fully software-based format via a PC/server hypervisor. When paired with the new Q-SYS Control feature license, vCore allows integrators and end users to enlist their own compute devices to add Q-SYS Control capabilities. Thus, it will provide enhanced control, automation, UX capabilities, remote monitoring and helpdesk features to systems.
This is ideal for less complicated systems that do not require dedicated Q-SYS audio or video functionality. It is also ideal for those features already fulfilled with standalone hardware, legacy audio-only DSP, as well as those that need to replace aging control systems.
The vCore utilizes the same modern, standards-based IT architecture as the rest of the Q-SYS processing portfolio. It also utilizes the same Q-SYS Designer Software to build, design and deploy systems. In doing so, it ensures the ability to easily port Q-SYS control programming with minimal effort. This also empowers IT staff to standardize system control with access to Q-SYS Open. According to the company, Q-SYS Open is a toolkit of industry-standard protocols and open developer tools.
Additionally, the Q-SYS vCore plus Q-SYS Control feature license creates a bridge for those less complex rooms, that typically have disparate pieces of hardware. With this, they enable cloud-based remote monitoring and management capabilities with Q-SYS Reflect Enterprise Manager.
Q-SYS Core 610 Processor
Following the innovation trajectory of the Q-SYS Core 5200 enterprise processor, the Q-SYS Core 610 processor combines the powerful Q-SYS OS with an enterprise-grade Dell commercial off-the-shelf (COTS) server. It then delivers a flexible and scalable audio, video and control solution to serve mid-tier applications that require high density channel counts.
As a fully networked solution, the Core 610 allows users to centralize processing for multiple spaces or zones. At the same time, it distributes network I/O closer to the endpoints, for a more streamlined system design. This makes it equally suited for collaboration applications. It also works well in larger hospitality, entertainment or transportation venues.
Integrators and end users can also take advantage of Q-SYS scaling and feature licenses. For instance, the Q-SYS Core 610 Scaling license broadly scales most capacities by 50%. This includes general purpose processing power, network I/O channels, AEC processing channels and more. It thus allows users to rightsize system capabilities at the software level.
AV Bridging Feature License
The Q-SYS AV Bridging feature license expands the functionality of the TSC Series Gen 3 network touchscreens. It thus allows the user to connect a PC via USB directly to the touchscreen controller to integrate Q-SYS audio and camera feeds. As a result, it fosters convenient BYOD/BYOM conferencing connectivity. By leveraging the power of the Q-SYS OS, users can simply enable UC platform connectivity. They can do so without the need for any additional hardware or specialty drivers. This then saves time in configuration and installation as well as infrastructure costs.
Like all Q-SYS feature licenses, the AV Bridging license can be easily deployed remotely using Q-SYS Reflect Enterprise Manager.
Audiovisual Projects
SNA Displays Delivers Stunning LED Videowalls for Corporate Lobby
Billingsley Company, a property development and management company specializing in master-planned communities, added a pair of BOLD Interior LED videowalls from SNA Displays to the lobby of a 10-story lakefront office building at its Cypress Waters development in northwest Dallas. Billingsley Company built, owns and manages the 300,000-square-foot office complex and events center.
Sound, video and lighting integrator Ford AV managed the project and installed the LED videowalls.
The pair of indoor digital displays flank an elevator bank in the building's main lobby. Currently, they provide a variety of artistic, mood-setting content from content creator Charlie Uniform Tango. The displays can be seen through the glass façade overlooking the nearby lake.
The twin video screens are 10 feet and 4 inches tall by 6 feet 7 inches wide. They also employ 2.5 mm pixel spacing. Combined, the displays process over 2 million pixels.
"More and more companies like Billingsley are turning to LED video with exceptional digital content and art to set the scene in corporate environments," says Paul England, director of solutions at SNA Displays. "They've done a really nice job enhancing the general atmosphere for visitors and staff heading to and from the office."
People and Places
StreamGuys Announces Key Personnel Promotions and Appointments
Streaming and podcast solutions provider StreamGuys announced a trio of leadership promotions and appointments. Eduardo Martinez and Jesse Orr have been promoted to VP of technology and VP of engineering, respectively. Meanwhile, Tara Strickwerda has taken on the role of director of customer success.
Martinez has been a key contributor and leader at StreamGuys for over 15 years. He most recently leveraged his deep podcasting and streaming experience as the company's director of technology. According to the company, he is always on the pulse of the rapidly evolving digital media landscape. Martinez successfully guides StreamGuys in defining and developing their end-to-end SaaS delivery, analytics, management, and monetization products and services. As VP of technology, he will continue to oversee the planning, architecture and design of StreamGuys' growing range of solutions.
As VP of engineering, Orr meticulously oversees the company's extensive infrastructure. He is deeply intertwined with every aspect of StreamGuys' platform. This includes deploying new technology stacks that support greater levels of automation; tuning and optimizing existing workflows to ensure "epic uptimes" for clients' services; and writing scripts to support next-generation services. According to the company, he continually pushes his boundaries. StreamGuys states Orr is always learning new methods to solve many complex problems inherent in streaming media and sharing his findings with his skilled teammates.
Expanding Roles and Responsibilities
As the director of customer success at StreamGuys, Strickwerda says she is passionate about identifying and meeting the individual needs of the company's diverse clients. She joined StreamGuys last year with over 25 years of experience delivering simple to complex solutions across multiple industries. A problem solver by nature and education, she applies her skills to addressing real-world problems faced by clients and organizations. Before joining StreamGuys in 2021, Strickwerda helped turn a struggling aerospace company into a top-performing supplier for aviation component manufacturing.
"Our employees are the lifeblood of StreamGuys' success, and it's important to us that we provide career paths that enable them to continue developing and meeting their goals," remarks Kiriki Delany, president, StreamGuys. "These appointments not only help position StreamGuys for the next stage of the company's growth, but are also intended to enable these exceptional individuals to continue their own personal advancement. We're excited to see what they can achieve for our customers, our company, and themselves in their new roles."
Electrosonic Relocates Corporate HQ and Production Facility to Florida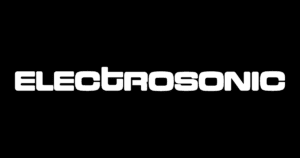 Electrosonic, experiential technology company celebrated the relocation and grand opening of its new corporate headquarters and production facility in Orlando, Fla., effective September 19.
The relocation to a new corporate headquarters is a testament to Electrosonic's hyper-focused commitment to its customers. Electrosonic president and managing director Ewan Smith expressed his enthusiasm on the new phase. He notes, "Since its founding, Electrosonic has been devoted to relentlessly advancing the support we provide to our customers. This new headquarters will bolster our ability to do just that and deliver quality-made solutions and systems to our customers here in Orlando, throughout Florida and the east coast as well as bolster our footprint throughout the US and abroad."
The new facility is a substantial improvement from Electrosonic's previous HQ in Orlando. It is more than 4.5x the size of the previous facility. The new 34,000-sq-ft facility demonstrates the company's commitment to expanding and setting down strong deep-seated roots at the heart of the state.
The new facilities will comprise more than 11,000-sq-ft of office space for the company's ever-growing engineering and project management teams. It also has a combined 21,500-sq-ft of production and warehousing facilities. This will allow Electrosonic to build, test, mockup and store large systems closer to their customers in the region, lowering logistical costs and project timeframes.
Along with improved facilities to support customers and partners, the move to a more modern HQ was meant to nurture the planned growth Electrosonic has for its current team and future employees.
With a capacity to support more than 150 employees, the new HQ's design encourages employees to collaborate and socialize and with planned updates to the common areas and workspaces. After the launch, Electrosonic aims to create an environment that fosters creativity and a sense of community.
One Firefly Appoints Alan Banta as Account Executive, West Coast Region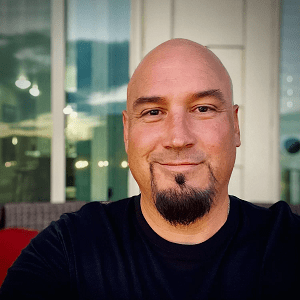 One Firefly, digital marketing agency that caters to technology professionals in the residential and commercial custom integration markets, announced that industry veteran Alan Banta has been named account executive of One Firefly's West Coast territory.
A highly respected industry expert, Banta has worked in the custom integration space for over two decades. Per the company, he brings a wealth of experience and enthusiasm to this role. This will thus propel the growth and success of the marketing agency.
Banta has held executive positions in construction management, specialty retail, custom integration and specialty trade education. He also spent two years working with Nortek Control as regional sales manager. Besides this, he spent under 10 years working with Control4 as regional sales manager. During this role, he received the Employee Excellence Award for Outstanding Contribution in Sales.
"Alan's experience working with technology integrators and major brands like Control4 and Nortek Control make him a terrific fit for this role as our West Coast Account Executive. We are excited he chose to join our team to help us better support our clients and our industry," says Ron Callis, CEO of One Firefly.
Continuing Explosive Growth
As West Coast account executive, Banta will be responsible for helping technology integrators develop new business strategies as well as locate and secure desired markets. He will also grow annual revenue through personalized marketing services.
Banta expresses his enthusiasm on joining the One Firefly team. He aims to help continue its explosive growth. He also hopes to witness the success that marketing brings to technology integration firms and manufacturers throughout the nation and beyond.
If you enjoyed this article and want to receive more valuable industry content like this, click here to sign up for our digital newsletters!