cavlo Returns to Dallas-Ft. Worth Area for Fall Show
cavlo will return to DFW for a second time to host its regional show at the tech-forward Texas LIVE! venue on October 12-13.
Leave a Comment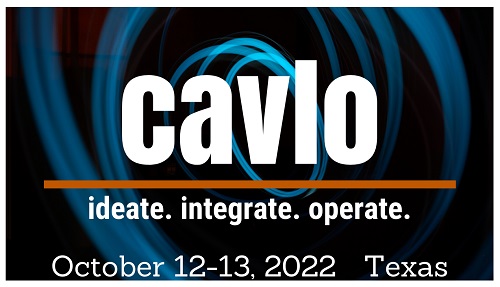 cavlo trade show, a regional trade event for professionals in the commercial audio, video, lighting and control systems markets, has tapped Dallas-Ft. Worth (DFW) for a second time to host its eagerly anticipated next event. cavlo will emanate from the tech-forward Texas LIVE! venue.
cavlo will connect the Texas Oklahoma Louisiana Arkansas (TOLA) region with manufacturers of professional audio, video and lighting equipment. cavlo has proven to be a cost-effective way for manufacturers to engage with the professionals who specify, install and use their products. The in-person show offers manufacturers a chance to connect with local tech managers, without the expense and lost productivity of a cross-country trip.
"We loved the Texas LIVE! entertainment mecca so much, we decided to bring it back for round two," Mike Brown-Cestero, managing director, cavlo trade show, enthuses. "Our AVL manufacturers loved the open-air concept of the venue, and the central location in the middle of the Dallas-Ft. Worth metroplex. Our first DFW show was a successful combination of education, networking and trade show exhibits, so…we had to bring cavlo back for another edition."
The industries that are represented in DFW include education, healthcare, hospitality and retail with major office headquarters in proximity, Brown-Cestero adds.
"cavlo has proven to be a worthwhile show with our all-inclusive booth pricing packages. We offer booth parity, great value, great venues, and a relaxed atmosphere to spend quality time with attendees. cavlo is the show for AVL pros to ideate, integrate, and operate with a mix of specifiers, integrators, production folks and end users attending. Our successful shows in Vegas, Dallas and Nashville offer lively discussion panels and opportunities to network both before and during the show," Brown-Cestero adds.
cavlo will take place on October 13 at Texas LIVE! in Arlington, Texas, with an opening reception on October 12. cavlo says the show will be a great opportunity for AVL folks in the TOLA region to connect. Registration for the show will open on August 12 for interested attendees. cavlo is a trade-only event.
For information on exhibiting or to register to attend, visit cavlo.tech.