CI Kicks Off 40 Influencers Under 40 Nominating Process
CI's most popular annual feature, the 40 Influencers Under 40 spotlights the next generation. And, this year, there's a BIG change!
Leave a Comment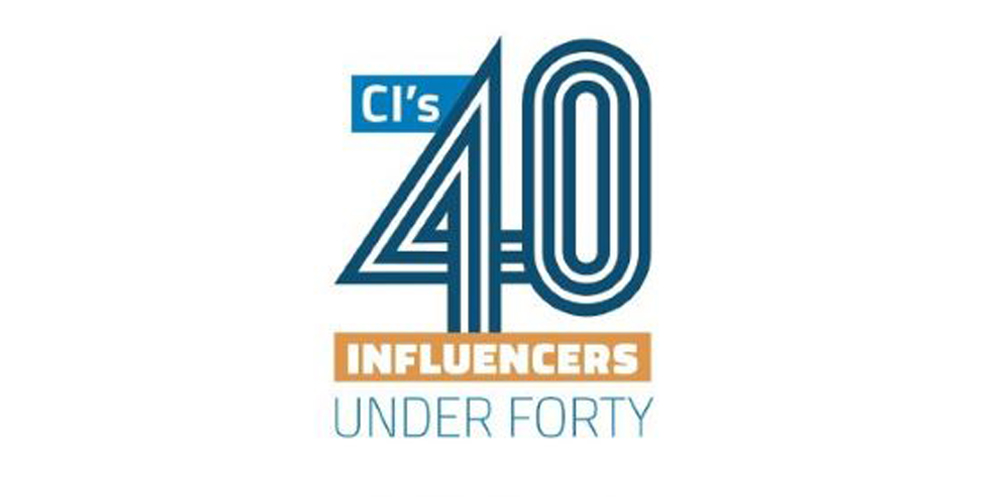 Get excited, #avtweeps!
With InfoComm '22 now in the rear-view mirror, Commercial Integrator is excited to announce the official kickoff of our ninth annual 40 Influencers Under 40 nomination process!
And we're making a big, BIG change this year.
We are now accepting nominations from the vendor and distributor community, in addition to our longstanding honoring of integrators, consultants and programmers. Yes — that means you can nominate the biggest industry influencers from your vendor and distributor partners!
Commercial Integrator decided it was past time to make this change, especially considering the wealth of young talent who are driving commercial AV manufacturers and distributors to new heights, while simultaneously raising consciousness about issues like meeting equity and diversity/inclusion.
Nominate your favorite #avtweeps today! Use this form: survey.alchemer.com/s3/6787396/CI-40-Under-40-Nomination-Form-2022. And please remember that past years' honorees are not eligible to be honored again. We want an entirely new group of superstar influencers this year!
Nominees must be 39 years of age or younger as of September 1, 2022, in order to qualify. Self-nominations are discouraged; please nominate a peer, a colleague, a partner or a friend.
The nomination deadline is Wednesday, July 20. Don't miss your chance to nominate a worthy #avtweeps superstar!
Most Popular Annual Feature
The 40 Influencers Under 40 has grown dramatically in prominence since its debut in September 2014. In the intervening years, it has become CI's single most popular annual feature. Each year, CI subscribers love to see who among their peers and colleagues graces our front cover.
Befitting CI's digital-first approach, we've added a video component to the 40 Influencers Under 40 in recent years. Our editors ask the year's honorees how they got into AV or IT, as well as what they love most about the industry. It's a unique opportunity for the next generation of leaders to share their passion and enthusiasm in their own voices.
A Clean Slate
We're starting the 40 Influencers Under 40 nominating process with the clean slate this year, meaning that we will not be reviewing pools of past nominees. Please use the nominating form to submit all worthy, qualifying candidates, even if they were nominated in past years but not selected. We'll consider each nominee's merits with fresh eyes, considering everything they've accomplished since last year's judging period.
This year's honorees will appear online throughout the month of August, as well as in the September 2022 issue of Commercial Integrator.
Nominate a worthy #avtweeps superstar by Wednesday, July 20 HERE.