Commercial Integrator and Herman Pro AV Make a Difference Award Winner: Spinitar
Spinitar wins the Make a Difference Award for their work with City of Hope through Spinitar's annual Golf for Hope outing, which has raised over half a million dollars in six years.
Leave a Comment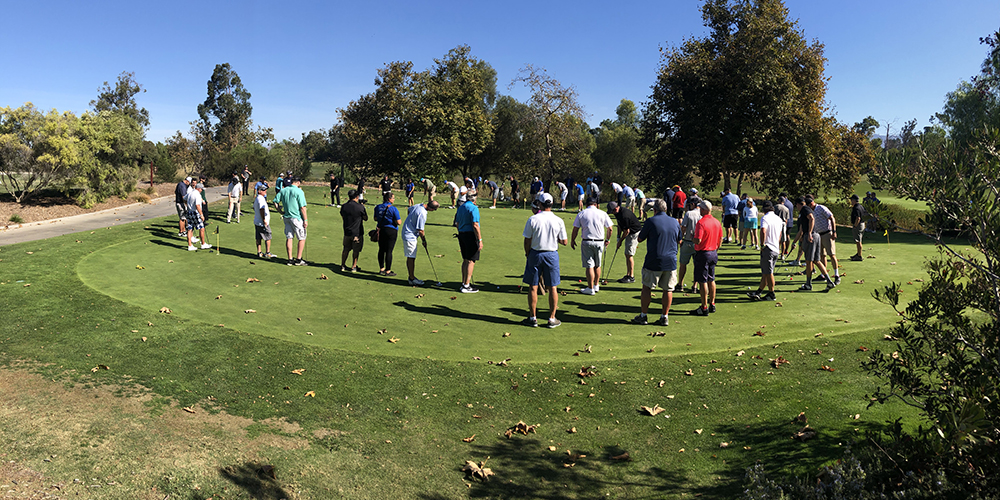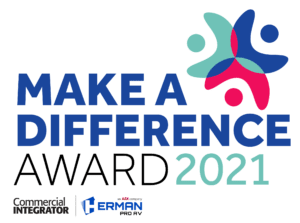 This year Commercial Integrator and Herman Pro AV partnered to create the Make a Difference Award in honor to highlight an integration firm that has made a difference through charitable work. We are pleased to announce that the inaugural winner of the Commercial Integrator and Herman Pro AV Make a Difference Award is Spinitar for it's work with City of Hope. Read on to learn more about what Spinitar has done to earn this award:
City of Hope is an independent biomedical research and treatment center for cancer, diabetes and other life-threatening diseases. Founded in 1913, City of Hope is a leader in bone marrow transplantation and immunotherapy such as CAR T cell therapy.
City of Hope's translational research and personalized treatment protocols advance care throughout the world. Human synthetic insulin, monoclonal antibodies, and numerous breakthrough cancer drugs are based on technology developed at the institution.
A National Cancer Institute-designated comprehensive cancer center and a founding member of the National Comprehensive Cancer Network, City of Hope is ranked among the nation's "Best Hospitals" in cancer by U.S. News & World Report. Its main campus is located near Los Angeles, with additional locations throughout Southern California and in Arizona.
Spinitar, an APEX-certified integration firm and PSNI Global Alliance member that has been in operation since 1986, believes in giving back to the communities in which they do business and feels honored to work with local charities and hospitals to help those in need.
Spinitar principals Jeff Irvin and Jay Rogina – both of whom shared a vision to help others in need while also providing a platform to educate others about the unfortunate circumstances surrounding cancer, diabetes and other life-threatening illnesses – were called to give back to their community in 2015. After thoroughly researching many local organizations in Orange County and the surrounding areas, Spinitar confidently chose City of Hope as their go-to charitable organization.
In the effort to support and give back to those in need, Spinitar was eager to involve their partners, customers and employees. Each year, Spinitar Golf for Hope brings together AV industry professionals, Spinitar customers and the Spinitar family for a full day of golf, a dinner reception, and endless raffle and auction opportunities.
Spinitar Golf for Hope has raised half of a million dollars for the non-profit organization City of Hope over the course of its six-year history. The monies raised each year have gone toward supporting research, clinical trials, innovative treatments, support programs, precision-based therapies, and compassionate care for those with cancer, diabetes and other life-threatening illnesses. Spinitar has made it their mission to give back to an organization who has helped many of their close friends, family and colleagues.
"Spinitar's indomitable spirit to help those in need and unrelenting drive to surpass all expectations are in full display each year at their annual Golf for Hope tournament," says Andy Ishii, Director of Corporate Philanthropy at City of Hope. "City of Hope could not be more fortunate to have such an inspirational organization like Spinitar support our mission to find the cures."
Year-over-year the event has grown in total monies raised, with the exception of 2020 when the event was forced to pivot to an online platform due to Covid 19. Spinitar's 2021 Golf for Hope is scheduled to be an in-person event on November 8th at Yorba Linda Country Club – the goal is to raise more than $100,000 in donations.
"What's immeasurable is the level of commitment and dedication Jeff, Jay and their entire team has toward our mission and this community," says Ishii.