Crestron Electronics Promotes John Clancy to CSO
Crestron Electronics just promoted John Clancy to lead and unify the global Crestron sales organization. His new title is CSO.
Leave a Comment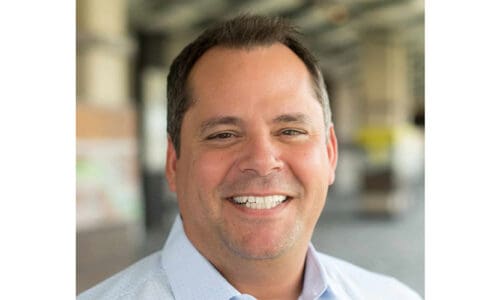 Crestron Electronics just promoted John Clancy to the chief sales officer (CSO) position, effective immediately. In this newly created role, Clancy will lead and unify the global Crestron sales organization. Thus, he will seek to drive market growth and enhance customer satisfaction. Clancy reports directly to Crestron's CEO and president, Dan Feldstein. He will continue to be based at the global technology leader's headquarters in Rockleigh, N.J.
John Clancy Promotion Produces Excitement
Feldstein expresses excitement about Clancy's promotion to the CSO role. Indeed, he remarks, "His leadership has been instrumental in driving growth and integration across our global residential sales teams." Feldstein adds, "We are confident that he will bring the same energy and expertise to this new role." Moreover, he notes Clancy's experience in the industry, coupled with his strategic vision. These, Feldstein says, "…will strengthen Crestron's market position and industry leadership in the years to come."
In his new role, Clancy will take charge of Crestron's entire sales operation. Thus, he will unify teams across global regions and channel categories. As such, he will seek to drive strong collaboration and cross-functional engagement between business units. As CSO, Clancy will provide strategic sales leadership and revenue delivery across the entire Crestron portfolio. That, of course, includes residential, hospitality, commercial, government, education, commercial lighting and enterprise businesses.
Clancy expresses both honor and excitement to lead the Crestron global sales organization. He explains, "By opening up new paths to revenue and building the solutions that take us there, we can unlock new opportunities and drive exceptional results for our customers and stakeholders." Moreover, Clancy expresses his intent to leverage the full support of the talented Crestron sales team. He adds, "I am confident that we will continue to push the boundaries of what's possible and excel in the huge market opportunity ahead."
Crestron Electronics Veteran Moves Up
Clancy has more than 30 years' experience in the audiovisual industry. And, in fact, he joined the New Jersey-based company seven years ago. Under Clancy's leadership, the Crestron Electronics residential sales teams globally have integrated more tightly, while sales in each region have continually experienced year-over-year growth. This, of course, has produced increased revenue and greater market share. Most recently, Clancy spearheaded the creation of the Crestron hospitality division, leading to a new revenue-generating operation that exemplifies the untapped possibilities of tighter integration between business units.
Clancy concludes by noting his strong belief in fostering a culture of innovation and collaboration. With that, he declares, "…we can leverage our deep expertise and unmatched resources to drive sustainable growth for Crestron." Clancy adds, "Our sales focus will be on delivering exceptional customer experiences, building long-term partnerships and creating value that extends far beyond our products and services."
If you enjoyed this article and want to receive more valuable industry content like this, click here to sign up for our digital newsletters!