Diversified Announces Paul Lidsky as Chairman, Board of Directors
As chairman for Diversified's Board of Directors, Lidsky will ensure it makes a positive impact for stakeholders, global clientele and workforce.
Leave a Comment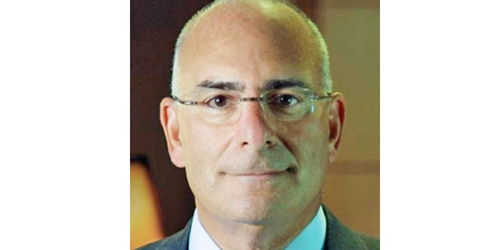 Diversified, global technology-solutions provider, announced it has appointed Paul Lidsky as chairman of its Board of Directors.
Lidsky currently serves as the executive chairman at Core BTS, a former Tailwind portfolio company. Core BTS is also an IT consulting firm and managed services provider. Prior to this role, Lidsky served as CEO of Core BTS. Here, he drove organizational growth, built market shares and increased profitability overall. All of this resulted in the acquisition of Core BTS by Nomura Research Institute in 2022. The latter is a global provider of consulting services and system solutions. Additionally, Lidsky served as chairman at Stratix until it was sold to LLR Partners in September 2022.
Also Read: Going Inside Diversified: A Roadmap for Integration Success
"Paul Lidsky's long history of leadership, coupled with his skills and experience in the technology industry, makes him an ideal person for an advisory role during this stage of Diversified's growth and continued business transformation. I look forward to working closely with Paul to ensure Diversified makes a positive impact for all stakeholders, starting with our global clientele and workforce."

Eric Hutto, CEO of Diversified
Before Core BTS and Stratix, he served as president and CEO of Datalink Corporation, an IT solutions and services company focused on data center, collaboration, security and enterprise networking, as well as technical support, consulting and managed services – until their acquisition by Insight in 2017. He has also held executive leadership roles at Calabrio, Inc. and Spanlink Communications, Inc., among others. Lidsky is a graduate of the University of Cincinnati and currently resides in Sarasota, Fla.