Enterprise Connect Expands 2021 Conference Program
The leading event for enterprise communications and collaboration set to take place in September in Orlando with additional keynotes by Cisco and Amazon Web Services.
Leave a Comment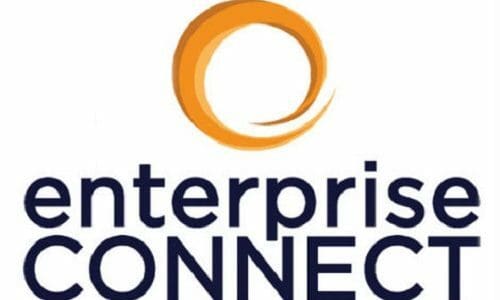 Enterprise Connect, the conference and exhibition for enterprise communications and collaboration, has expanded its conference program, with new keynote presentations from Cisco and AWS added. Enterprise Connect will take place September 27-29 at the Gaylord Palms hotel in Orlando, Florida. Register here.
Eric Krapf, General Manager, Enterprise Connect says, "We're excited to once again bring corporate IT decision makers together with industry vendors, analysts, consultants, and channel partners in person, to focus on the issues central to enterprise communications. Over three days, our in-depth, expert-led conference program will showcase the latest systems, software, services and applications, and we will also offer abundant opportunities to network and explore industry technology providers."
Related: Enterprise Connect Plans Hybrid, Virtual Events for 2021
Jeetu Patel, Executive Vice President and General Manager, Security and Collaboration, Cisco will present a keynote address on September 27. Patel leverages a diverse set of capabilities to lead the strategy and development for the Security and Collaboration businesses at Cisco and also owns P&L responsibility for this multibillion-dollar portfolio.
A member of the company's Executive Leadership Team, Patel is helping to redefine Cisco's SaaS business and strategy to further accelerate the company's transformation and growth. His mission is to build world class, subscription-based products that solve Cisco customers' biggest problems.
Pasquale DeMaio, General Manager, Amazon Connect will present a keynote address on September 28. With 20 years of experience in delivering world-class b2b and b2c products, DeMaio led the effort to bring to market Amazon Connect, a self-service, cloud-based contact center based on the same technology used by Amazon customer service associates around the world to power millions of customer conversations.
Prior to Amazon Connect, DeMaio worked on machine learning, augmented reality, maps and mobile. His specialties include customer experience, user experience and technology innovation.
View the complete conference program here.