Industry Leaders Launch Women in AV/IT (WAVIT)
WAVIT, which is open to all, regardless of gender identity, will create career pathways and advocate for women in the AV and IT industries.
Leave a Comment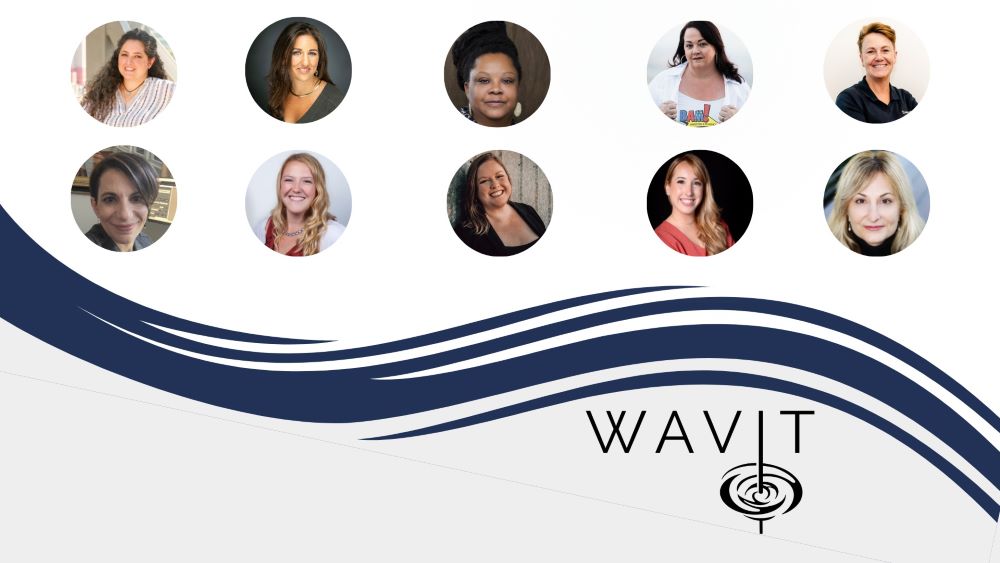 A group of powerful commercial AV industry leaders have gathered to form Women in AV/IT (WAVIT). A 501(c)(3) nonprofit organization, it's dedicated to supporting and empowering women in the AV and IT industries. What's more, it plans to do so through education, representation and inclusion.
How WAVIT Was Born
According to Brandy Alvarado-Miranda, one of WAVIT's co-founders, the idea arose a few years ago during a virtual happy hour. "We were discussing how women make up a fraction of the pro AV industry and how we wanted to change that," the CEO of BAM! Marketing & PR Agency says. "So, we decided to do something about it." She continues, "We need a firm headwind to grow those numbers, and we chose to be our own headwind through WAVIT." Indeed, WAVIT's intention is to provide a space for all AV and IT professionals to band together to make this industry a safer and more inclusive space.
The new group will focus on education, recruiting and retaining women in the AV and IT industries. Moreover, it will foster opportunities for leadership and recognition. WAVIT is set to provide a plethora of mentorship opportunities, as well, of course. Other key areas will include providing resources for sexual harassment and creating more speaking and thought-leadership opportunities for women. What's more, WAVIT leadership has plans to work with STEM groups to recruit young women into the pro AV and IT industries.
"Our organization is going to focus on filling in the gap," Gina Sansivero, co-founder of WAVIT, adds. Indeed, the organization will seek to complement industry resources and offer tools to create strong and focused initiatives. The vice president of marketing and corporate communications for AtlasIED declares, "We want to be bold. We're here to make ripples that create waves."
Founding WAVIT Board Members
The founding board members include the following:
Brandy Alvarado-Miranda, CEO, BAM! Marketing & PR Agency
Erica Carroll, senior manager, product training and adoption, Mersive Technologies
Megan A. Dutta, director of emerging markets, THE rAVe Agency
Amanda Eberle, general manager, AV Chicago
Jennifer Goodyer, sales manager, RTSales, Inc.
Lainie Mataras, sr. director, Consultant, Architect, Design Group, Planar
Althea Ricketts, vice president of corporate initiatives, Shure
Gina Sansivero, VP of marketing and corporate communications, AtlasIED
Susan Wilhite, business development manager – commercial, Snap One
Meanwhile, Cory Schaeffer, who retired from QSC in June 2022, will serve as ex-officio advisor to the board.
Carroll will serve as president. She explains, "WAVIT grew from a group of like-minded women looking to move the needle toward more equity and representation in the AV/IT landscape." Those behind WAVIT, she says, know that women are looking for mentorship opportunities for both career and personal growth. What's more, women in our industry are looking for general support. "As president of the WAVIT board, my goal is to create programs and initiatives with an emphasis on education and establishing career pathways," she states.
Join the Cause
"Join us in making waves," Alvarado-Miranda exhorts, adding that membership is open to all individuals. She elaborates, saying, "Women, men, agender, cisgender, binary or nonbinary, transgender or anyone who may identify with a gender not listed here." The term "women's association" should not sway anyone from joining WAVIT. All are welcome, regardless of gender.
An annual individual membership to WAVIT is $50. Founding memberships are available for $29 until April 30. The organization's founders believe in lowering the barriers to entry, and scholarships are available to those who cannot afford the membership fee. For more information on how to join WAVIT, visit the WAVIT website.
What's more, WAVIT is open to partner alliances with other trade associations, organizations and media companies. In short, anyone who wants to champion women in the workplace. To learn more about partnerships with WAVIT, contact Susan Wilhite at Susan.Wilhite@snapone.com.
To read CI's exclusive Q&A with WAVIT's Wilhite, check out our featured article of the day!