Infuse Digital Appoints Jake Indyk as Vice President
Jake Indyk, Infuse Digital's new VP, will lead management with a focus on identifying and structuring new opportunities and strategic partnerships.
Leave a Comment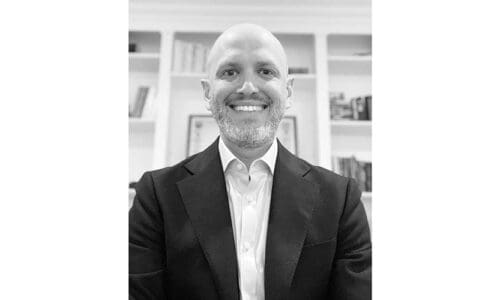 Infuse Digital, the New York-based provider of digital display assets and advertising revenue, has announced the hire of Jake Indyk as its vice president.
According to a statement, Indyk will lead day-to-day management with a focus on identifying and structuring new opportunities, funding and strategic partnerships.
Indyk has more than a decade of industry experience. Before joining Infuse Digital, he led a revenue strategy group as managing director. In this position, he was responsible for helping clients maximize returns and secure long-term cash flows for their digital and static signage assets.
He also successfully developed monetization strategies and securing license agreements with media sales firms on behalf of property owners with projected gross revenues in excess of $800 million.
Download Report: Monetizing the Investment in Digital Displays
Indyk is an expert in valuation and underwriting analysis. He has successfully negotiated multimillion-dollar agreements with large media sales firms for some of the most iconic assets in the U.S. These include the Moynihan Train Hall, SoFi Stadium at Hollywood Park, (Washington) Nationals Park, and Manhattan Village.
Dennis Hickey, president and CEO of Infuse Digital, praised Indyk's range of experience and skills. He said, "Jake's wealth of knowledge with structuring complex deals and identifying revenue opportunities will be instrumental for Infuse Digital. We are incredibly excited to have him leading these efforts."
Indyk also expressed his enthusiasm in his new role at the company. "Infuse Digital is focused on providing unique solutions to property owners and media sales firms in an industry that is seeing incredible growth," Indyk said. "It's incredibly exciting to be a part of that and finding ways to utilize digital assets that enhance real estate through revenue-generating opportunities, and I'm looking forward to introducing our offering to the market."
Infuse Digital provides property owners the ability to modernize and monetize property assets by investing in the design, development, manufacturing, procurement, installation, operation, and more. Additionally, Infuse Digital provides out-of-home (OOH) media sales firms financing services for LED display assets.