Jabra Adds Microsoft Intelligent Speaker Feature in its Videobars
The PanaCast 50 and PanaCast 50 Room System by Jabra are the first front-of-room devices to be certified for the new Microsoft Intelligent Speaker functionality.
Leave a Comment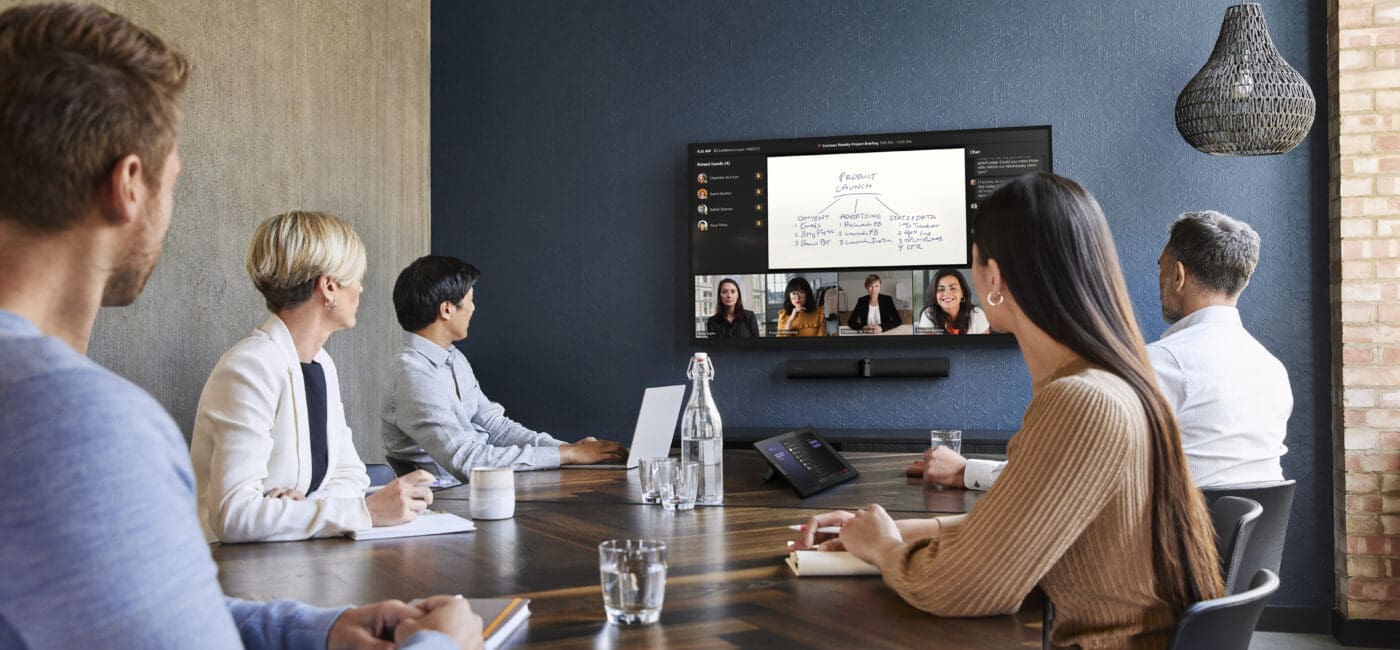 After announcing it at InfoComm 2023, Jabra has integrated the Microsoft Intelligent Speaker feature for its videobar solutions. Per a statement, the PanaCast 50 and PanaCast 50 Room System by Jabra are the first front-of-room devices to be certified for the new Microsoft Intelligent Speaker functionality.
This functionality identifies who said what in a Microsoft Teams Room meeting and allows each person to have their spoken words accurately attributed to them in the transcript, says Jabra. Using intelligent speech recognition, it identifies up to 10 individual speakers' voices. The feature also includes names of in-room participants to the live transcription so people are aware of who the speakers are and the content of the meeting.
Additionally, the voice-recognition functionality – upon individual enrollment – enables in-room participants to maintain their identity in the meeting transcript. Thus, it allows for more precise intelligent recaps for users with a Teams Premium license, the company notes.
Features of Intelligent Speaker Functionality
Per a statement, the Intelligent Speaker feature is proprietary Microsoft technology to uniquely identify a person's voice to have accurate speaker attribution. When multiple people are speaking in a conference room, and the transcription feature in Microsoft Teams is enabled, it makes sure the sentences and words of each attendee can be attributed to them as opposed to being generically attributed to the meeting space.
Jabra PanaCast 50 is the first and only Microsoft Teams Rooms video bar that supports Intelligent Speaker right in the bar, per a statement. Thus, one does not need to purchase a secondary device just to enable this capability. The PanaCast 50 also now natively includes Microsoft's Intelligent Meeting Space. This allows the videobar system to set room boundaries to avoid including outsiders in the meeting field-of-view, says Jabra.
Also Read: Jabra on Hybrid Work and its Evolution
Streamlining Online Meetings
As explained by Microsoft, announcing the general availability, Intelligent Speaker will bring people identification in live transcription in a shared environment. Thus, it allows everyone in the meeting to spend less time taking notes. Moreover, participants can easily follow along who said what in the room, per a statement.
According to Jabra, the Intelligent Speaker functionality includes a seven-microphone array to identify voices. So whether participants are working remotely or in the conference room, they can effectively see who said what during and after the meeting.
Josh Blalock, Microsoft MVP and chief video evangelist at Jabra says, "No one likes taking minutes. And now, no one has to. We are proud to be the first to bring Intelligent Speaker for Microsoft Teams directly to a video collaboration bar, expanding the ROI for our PanaCast 50 customers and eliminating the need for them to further complicate their meeting-room deployments."
Blalock adds, "At Jabra, we are always looking for ways to harness the power of cutting-edge AI technologies to revolutionize hybrid and remote meetings. And this is a major step."
If you enjoyed this article and want to receive more valuable industry content like this, click here to sign up for our digital newsletters!