Kramer and Vega Global Form Global Strategic Partnership
Under the new partnership, Kramer and Vega Global will deliver end-to-end audiovisual experiences globally.
Leave a Comment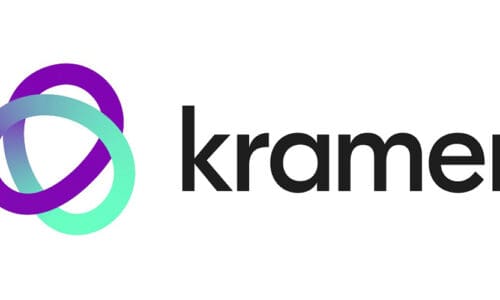 Tel Aviv, Israel-based Kramer announced the completion of a global strategic partnership agreement with Vega Global. Vega Global is the system integrators and managed service providers for digital workplace systems, audiovisual solutions, videoconferencing and collaboration technologies.
From audiovisual signal management to innovative wireless presentation and collaboration, revolutionary cloud-based room control and web-based AV network management, Kramer says its solutions are setting a new standard for AV/IT convergence across the enterprise, education and government markets.
Under this agreement, Vega Global will become a global strategic partner of Kramer. This grants Vega Global authorization to design, implement and support the entire Kramer solutions portfolio. By tapping into Vega Global's wide network of AV and IT resellers, this partnership will strengthen Kramer's solutions offering to markets globally the ability to provide high quality end-to-end audio-visual experiences and customer service.
Building A Quality Partnership
Per a statement, with over 20 offices across Asia, Oceania, and Middle East, Vega Global has an extensive market presence. This also includes key verticals like enterprise and education which align with Kramer's market focus, objectives and business strategies.
Gilad Yron, Kramer CEO, says, "I am thrilled and honored that Kramer is partnering with Vega to redefine how people engage with the world. Our technology powers creativity, productivity, expression, and connections. Therefore, the high-value combination of Vega Global's market reach and technical expertise together with Kramer's broad portfolio of industry-leading audio and visual solutions, will greatly benefits organizations who are looking at deploying technology solutions to enable the hybrid workplace."
Yron continues, "This is just the beginning of a long and successful journey together as strategic global business partners."
Also Read: Kramer Joins GPA's Partner Program
Huaming Gu, executive chief officer of Vega Global, adds, "I am excited about Vega Global's partnership with Kramer. As a business, we always look for partnerships with high quality and reputable brands that deliver professional services to our respective clients. We are looking for this partnership to enhance the customer experience and add value to our clients and we are looking forward to growing the relationship together."
Echoing the same sentiments, Matthew Deayton, deputy executive chief officer of Vega Global shares, "We are pleased to partner with Kramer, they have extensive coverage across the APAC and EMEA regions, dovetailing perfectly into the Vega footprint."
Deayton adds, "As companies embrace the new hybrid modes of work, having strong collaborations with quality brands is key to delivering best of breed solutions and seamless experiences for our customers."