KSCAPE Presents New Model of RAIL at ISE 2023
KSCAPE noted that its new mode of RAIL integrates Casambi for the ultimate 'plug-and-play' light audio system solution.
Leave a Comment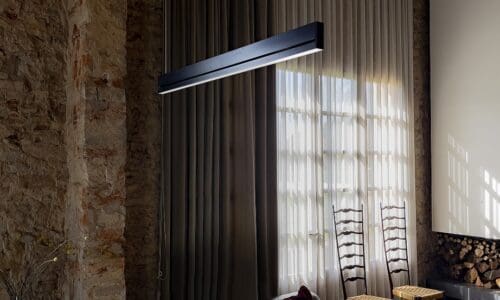 At ISE 2023, KSCAPE announced it will present a new model of RAIL with a complete 'plug-and-play' lighting and audio solution via Casambi Smart Lighting control. The Casambi solution is based on the state-of-the-art wireless technology, Bluetooth Low Energy. It thus creates an optimal solution in terms of ease of installation and functionality with minimal additional hardware and deployment costs.
On top of Bluetooth Low Energy, the Casambi technology provides a mesh network where it replicates all the intelligence of the system in every node, a statement notes.
Addressing Lighting Needs
With RAIL, users will be able to control all their lighting needs through Casambi's easy-to-use app with a smart user interface or with DALI. Casambi can connect seamlessly into the internal smart-building automation system such as Crestron, Lutron or Control 4 via a remote gateway.
Additionally, with RAIL, KSCAPE can now provide the ultimate 'plug-and-play' light and audio solution when combined with the new K-array KA-04 amplifier with 4x 150W channels at 4 ohms, the KA14 or the KA28 capable of providing high quality sound via cloud technology.
Also Read: K-array Group Launches New AV Market Roadmap at ISE 2023
In addition to Casambi, RAIL will offer tunable white that enables designers to significantly improve interior environments such as offices, residential and commercial. Moreover, light can be automated to follow the natural circadian patterns of daylight. This is possible with the help of dynamic LEDs that can illuminate from 2700K to 5000K. Thus, they can softly rise in the morning, gradually brighten to a midday peak and then dip down to a warm glow in the evening.
According to a statement, programming light levels in such a way have proven to bolster employee attentiveness, productivity and even physical well-being. Tunable white also enables forward-thinking companies to lean into these findings and demonstrate their commitment to creating a healthy, happy workplace while avoiding costly and time-consuming retrofits and reinstallations.
Finally, the latest additions to the RAIL family combined with K-array technologies provide a simple solution for designers who face new challenges where audio and light are essential to the project.
The K-array group is manufacturer of innovative pro-audio solutions comprising three brands, K-array, KSCAPE and KGEAR, with global headquarters in Florence, Italy.