Microsoft to Streamline Hybrid Work With New Teams Features
Microsoft announced several key innovations to Microsoft Teams to streamline hybrid work and facilitate better collaboration.
Leave a Comment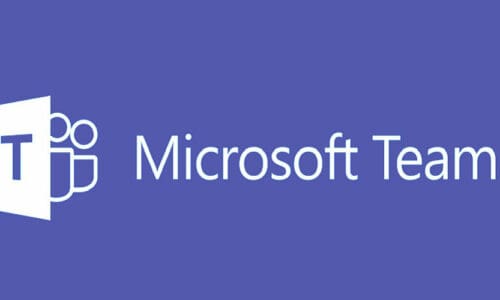 Microsoft has announced a host of new features, solutions and programs for Microsoft Teams to further its commitment in making Teams the center of the hybrid work journey. Thus, it will modernize communications, enable frontline workers and provide rich collaborative apps.
Better Collaboration in Teams Meetings
According to Microsoft, the Excel Live revolutionizes the way users can collaborate in Microsoft Teams meetings. With a click, everyone has access to edit the workbook in real time — right within the meeting itself. Excel Live also supports Sheet Views, which means everyone co-editing the workbook can sort or filter however they need, without disrupting others. Excel Live will be available for public preview in August, per a statement.
Collaborative Annotations
Collaborative Annotations lets all meeting participants draw, type or react on top of the content shared in the meeting by using a rich toolset powered by Microsoft Whiteboard. During desktop screen sharing, and with Annotation mode enabled, meeting attendees will see the Annotations toolbar and can start adding annotations to get input and drive discussion. Microsoft states that Collaborative Annotations is now generally available.
Also Read: Users Can Now Join Zoom Meetings from Teams Rooms
Improvements to Microsoft Teams Rooms and Devices
In partnership with certified OEM partners including Jabra, Huddly, Logitech, Neat, Poly, and Yealink, Microsoft says it is delivering on the new category of AI-powered Intelligent Cameras. The cameras harness OEM designed AI capabilities such as Logitech's RightSight 2 Grid View, Neat Symmetry, Jabra's Dynamic Composition, or People Framing from Poly which run directly on the camera.
These experiences deliver enhanced views of rooms that are optimized for remote participants, allowing every person in the room to be seen more clearly. Over the coming months, they will be capable of producing multiple video streams allowing in-room attendees to show up in individual feeds for remote attendees. Thus, every person is seen, identified clearly and help them feel even closer to the people in the room when joining remotely.
Partner Highlight
Microsoft reveals that its North American partner AVI-SPL landed wins in FY22 by helping customers like Comcast and Molina Healthcare plan, deploy and operate Teams Rooms and OEM devices in over 1,200 meeting rooms. According to the company, AVI-SPL successfully used its resources, including the Microsoft Rooms Partner program and marketing tools, to help close these deals.
Enhanced Webinar Experience
In May, Microsoft introduced webinars in Microsoft Teams to drive more interactive and immersive experiences and nurture relationships. While webinars are a cost-effective tool to engage in two-way conversations, saving time in the setup and streamlining the process is equally as critical. Thus, the company says it revamped its webinar experience starting with a new structure and expanded options to customize registration details and settings specific to each event as every event is unique. Additional features include:
Presenter bios: Make presenters stand out with their headshot, company name, job title, LinkedIn profile and more
Theming: Showcase your brand and align the theme of your event with a banner, logo and relevant color scheme that show up on the registration page and webinar communications
Capacity limits: Set a specific limit for the number of attendees who can register
Custom questions: Gather information from attendees with more preset custom questions including the option to include consent for event specific terms and conditions.
These capabilities will be available in public preview in August, says Microsoft.
The company is also making it easier to facilitate events by assigning multiple co-organizers for additional support and adding a structured Q&A experience to drive deeper engagement. Both of these capabilities are generally available in July.
Besides these, Microsoft has detailed a slew of additional features to Teams for improving hybrid work on the company blog.
If you enjoyed this article and want to receive more valuable industry content like this, click here to sign up for our digital newsletters!