NETGEAR AV Joins AV-iQ
Network solutions manufacturer NETGEAR is the latest company to join the AV-iQ platform. Now, it has an AV-iQ showroom.
Leave a Comment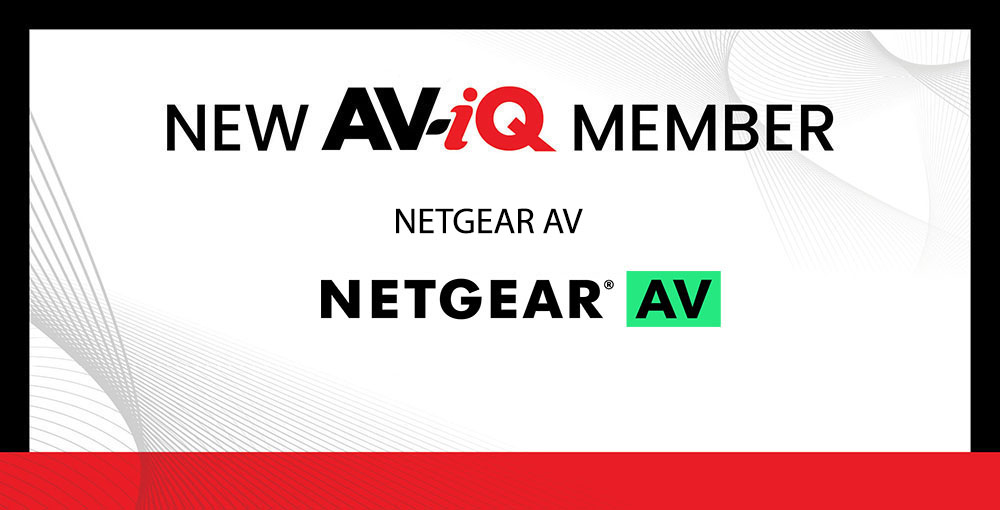 NETGEAR AV, a network solutions manufacturer, recently joined the AV-iQ platform. Now, the company has an AV-iQ showroom.
NETGEAR AV boasts more than 25 years of networking expertise. It provides a wide range of products engineered for technologies like AV-over-IP, Power over Ethernet (PoE), wireless local area networks (WLAN), multi-gigabit connectivity and remote cloud management. Moreover, the company provides leadership in network switching and advanced wireless access points with the latest security protocols.
AV-iQ is the most comprehensive database of commercial AV, production and video products. AV-iQ.com targets industry professional end users. Indeed, it provides key tools for them to research, compare and stay current on the latest information. Users can sign up for free at AV-iQ.com/myiq. Moreover, manufacturers interested in having their own showroom in the AV-iQ database can contact sales@av-iq.com.
View NETGEAR AV's AV-iQ showroom by going to AV-iQ.com/avcat/ctl1642/index.cfm?manufacturer=netgear.
For previous Commercial Integrator coverage of AV-iQ, check out our website archives.
If you enjoyed this article and want to receive more valuable industry content like this, click here to sign up for our digital newsletters!