NSCA Accepting Applications for 2022 Excellence in Business Awards
The annual NSCA Excellence in Business Awards honor integration firms that have improved business performance.
Leave a Comment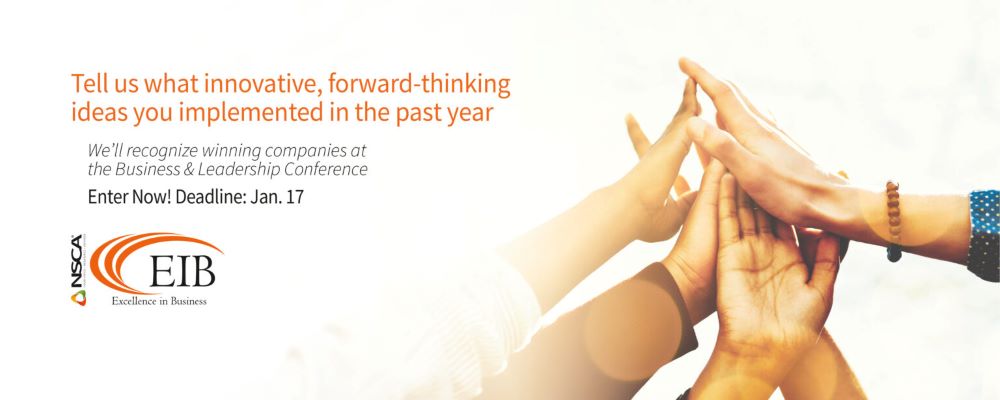 NSCA has announced its 2022 Excellence in Business Awards. The association is currently accepting submissions, and the acceptance period will continue through Jan. 17. There are, in fact, no entry fees involved. Winners will be honored in a variety of NSCA and industry publications, blogs, social-media channels and newsletters, including Commercial Integrator properties. In addition, winners will receive recognition at NSCA's 24th annual Business & Leadership Conference (BLC 2022). That event, of course, will take place Feb. 23 to 25 in Irving, Texas.
NSCA believes that companies with solid business sense and creative tactics continually beat their competitors to the finish line. The successful strategies such companies deploy often involve fiscal responsibility, marketing, training and strategic advancement. NSCA's Excellence in Business Awards program recognizes integrators that implement tactics and strategies to improve business performance. In so doing, they address challenges head on.
NSCA Excellence in Business Awards Applications
Applications are, of course, still available at NSCA.org/awards. However, NSCA will announce the winners by Feb. 2. What's more, winners will receive recognition at BLC 2022's Welcome Reception. There, honorees will discuss their winning business strategies and transformations with attendees.
Integrators can apply in one of the following six categories:
Business Performance (establishing methods for accurate job costing, new ways to trim operating expenses, etc.)
Employee Engagement (corporate culture exercises, increasing job satisfaction, etc.)
Differentiating Strategies (implementing new sales strategies, growth strategies, etc.)
Strategic Transformation (entering new markets, increasing recurring monthly revenue, etc.)
Customer Experience (increasing customer satisfaction scores or repeat business, etc.)
Talent Development (cross-training, onboarding, recruiting, career development, etc.)
According to Chuck Wilson, CEO of NSCA, "These awards recognize integrators that strive to stay relevant, improve services, and open new doors for customers and employees." He continues, "Every day, we see and hear about positive things our members are doing to enhance business." This, therefore, he said, is their chance to be honored for those efforts.
For more information about the Excellence in Business Awards, visit NSCA.org/awards.
To read prior Commercial Integrator coverage of NSCA and its activities, check out our site archives.
If you enjoyed this article and want to receive more valuable industry content like this, click here to sign up for our digital newsletters!