One Firefly Appears on the 2022 Inc. 5000 List
One Firefly has now appeared on the Inc. 5000 list three years in a row, underscoring its rapid growth and resiliency.
Leave a Comment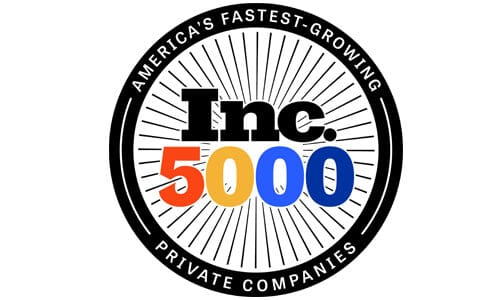 Today, Inc. revealed that One Firefly is #3807 on its annual Inc. 5000 list. That list is, of course, a prestigious ranking of America's fastest-growing private companies. It represents a distinctive look at the most successful companies within the economy's most dynamic segment — namely, independent businesses. Facebook, Chobani, Under Armour, Microsoft, Patagonia and many other well-known names gained their first national exposure as honorees on the Inc. 5000 list.
Taylor Whipple, CFO of One Firefly, expresses excitement and honor at the recognition. In fact, One Firefly has now appeared on the list three years in a row. "We're so proud of the amazing, dedicated team we've built," Whipple enthuses. "One Firefly's growth wouldn't be possible without their hard work, commitment to our clients and tenacious drive toward success." The executive also acknowledges the importance of customer partnerships in reaching this accomplishment. "Thank you for your continued support," Whipple says. "We can't wait to keep growing together in the future!"
One Firefly: Successful and Resilient
The companies on the 2022 Inc. 5000 list have not only been successful but also demonstrated resiliency. After all, challenges have been numerous: supply-chain woes, labor shortages and COVID-19's ongoing impact. Among the top 500, the average median three-year revenue growth rate soared to 2,144%. Together, those companies added more than 68,394 jobs over the past three years.
Want to check out complete results of the Inc. 5000, including company profiles and an interactive database that is sortable by industry, region and other criteria? If so, go to inc.com/inc5000. The top 500 companies appear in the September issue of Inc. magazine, which will be available on August 23.
"The accomplishment of building one of the fastest-growing companies in the U.S., in light of recent economic roadblocks, cannot be overstated," Scott Omelianuk, editor-in-chief of Inc., opines. "Inc. is thrilled to honor the companies that have established themselves through innovation, hard work and rising to the challenges of today."
To check out previous Commercial Integrator coverage of One Firefly, check out our website archives.