One Firefly Launches MSN and LinkedIn Advertising
One Firefly's two new digital-marketing services includes paid advertising on the LinkedIn and MSN platforms.
Leave a Comment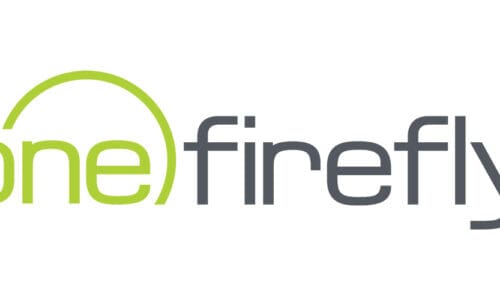 One Firefly, Coral Springs, Fla.-based marketing agency catering to technology professionals, announced the industry-wide launch of two new digital-marketing services: paid advertising on the LinkedIn and MSN platforms.
These innovative digital-marketing solutions complement One Firefly's suite of curated services. They include web, SEO, SEM, social media, video, review management and more.
One Firefly highlights its years of advertising experience with Facebook Ads, Google Ads, and Adroll Retargeting Ads. According to the company, they look forward to expanding their advertising portfolio with a new way to help their clients reach their targeted audience. With these new services, their clients can generate leads and increase brand awareness in new ways as pipelines begin to dry up and uncertain times loom ahead.
Driving Client Growth and Success
"We at One Firefly continue to invest in finding new ways to help our clients grow, during all seasons of business, in growth markets and recessions," states Ron Callis, CEO at One Firefly.
According to Statista, MSN Advertising through the Bing search engine has been on the rise since 2019. MSN advertising enables the advertiser to reach an older demographic with less competition. It also does so at a lower cost-per-click price point when compared to Google ads. LinkedIn offers a powerful way for businesses to reach their target audience, especially as it relates to B2B marketing.
According to LinkedIn, 65 million+ business decision makers are on LinkedIn. Technology professionals have the ability to reach key decision makers at interior and architectural-design firms and custom builders and developers. Employee recruitment on LinkedIn is another innovative way to solve today's staffing challenges.
Also Read: One Firefly Launches Video Pioneer Personalized Video Services Offering
One Firefly views both MSN ads and LinkedIn ads as a great addition to an existing digital-marketing strategy that incorporates a strong SEO and Google Advertising foundation.
"I am excited to have our team roll out these strategies to continue driving the success of our clients," says Wes Claytor, manager of audience engagement at One Firefly. "Through effective testing, measuring and ongoing optimization, I am confident that these new tools will enable us to better meet our customers' business goals."
One Firefly's MSN and LinkedIn Ad Management services also include a dedicated account manager, regular performance-review calls, and access to 24/7 reporting. Additionally, call tracking and dedicated manned live-chat services allow for effective lead attribution tracking.