Palmer Digital Group Launches OWDMB Series for the Restaurant Market
Palmer Digital Group's (PDG) new OWDMB series offers QSRs with limited drive-thru space the opportunity to optimize real estate.
Leave a Comment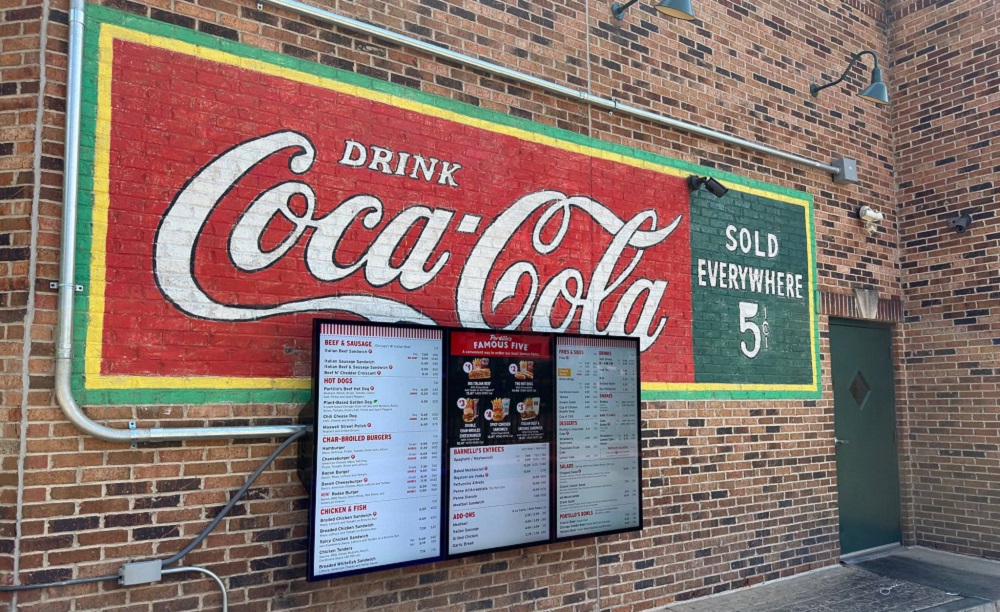 Palmer Digital Group announced a new line of on-wall outdoor digital menu boards for the restaurant industry. The company is a full-service manufacturer and installer of custom indoor and outdoor digital kiosks, display enclosures and drive-thru menu boards. Per a statement, the new OWDMB series targets QSRs and fast casual restaurants that lack real estate for traditional menu board structures, including businesses located in outdoor shopping centers, malls and busy urban areas.
Features of the OWDMB Series
The OWDMB series offers single, double, and triple display configurations, with display sizes of 46, 49 and 55 inches. Chuck Lewis, vice president, Palmer Digital Group (PDG), explains that PDG launched the on-wall outdoor OWDMB series based on feedback from businesses challenged by narrow drive-thru lanes.
"An increasing number of QSRs and fast casual restaurants have embraced drive-thru business as an important revenue generator. And many of these businesses simply don't have the room to install pedestal-style menu board structures," says Lewis. "We felt that all QSRs should be able to benefit from digital menu boards even if they have tight drive-thru lanes, so we created a new product line to solve these problems."
Per a statement, unlike PDG's pedestal-style displays, the on-wall outdoor menu boards do not require a concrete foundation. Systems are easily mounted on a flat wall surface capable of supporting up to 600 pounds. This can be achieved by first mounting a sheet of three-fourth-inch outdoor-grade plywood to the wall. Power and data cords are run through the wall in advance of installation, with OWDMB display heights recommended between 48 and 52 inches relative to the center of viewer sightlines.
Additional Features
According to PDG, the company provides in-house-built IP56-rated enclosures with each OWDMB on-wall digital menu board system. This helps protect against inclement weather elements and other natural intrusions. The enclosure also houses the company's quad-outlet box, surge filters and media players. Moreover, it is discreetly mounted to remain out of customer sightlines.
Lewis further notes that PDG values the customer feedback it receives because it leads to new solutions, such as the OWDMB series. "Our partners and end customers are our eyes and ears in the field, and can see any problems or issues that we may not be able to identify during the product design phase," he adds. "We take suggestions seriously and try to incorporate any changes or modifications that will not raise the cost of the existing equipment to satisfy the needs of our customers."
If you enjoyed this article and want to receive more valuable industry content like this, click here to sign up for our digital newsletters!