People & Places: Global Sales Trends from Shure; More AV News from September
AV news from September 2018: Shure continues pushing a global approach; Listen Technologies's new Western Sales Director; more in this CI People & Places.
Leave a Comment
Photos & Slideshow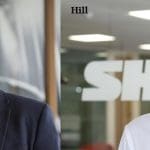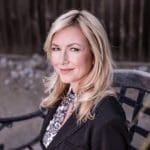 ---
In our monthly roundup of AV news and hires, we chronicle the latest moves about the pro AV industry. Shure, Listen Technologies, DCC, Barix and Yamaha Pro Audio all made the list this month.
Shure Incorporated has appointed Rob Smith as its new Senior Director, Integrated Systems Sales for Western Europe, and James Hill as Director of Integrated Systems Sales for the UK and Ireland.
Smith will be responsible for sales and marketing across Western Europe, joining the Company after 27 years in the AV integration business in varying roles.
Most recently, Smith was responsible for setting up HB Communications European operation, managing the business as Regional Manager. Previously, Smith worked with international integrator Electrosonic as part of its Executive Board, managing sales teams and its Service business in EMEA.
James Hill joins with significant experience in AV and IT, most recently as Head of Sales at Panasonic. His appointment with Shure Integrated Systems Sales comes at a significant time, as the business increases its range of audio products throughout the world.
Meanwhile, provider of assistive listening products Listen Technologies announced Casey Schaul has joined the company as the Western Regional Sales Manager.
Schaul will sell Listen Technologies' full suite of solutions, including the ListenIR, ListenTALK and Audio EVERYWHERE, to dealers, integrators, consultants and manufacturer representative firms throughout the western United States.
Schaul brings more than 17 years of sales and management experience, including commercial audio visual (AV) industry expertise, to her new role.
Previously, she was the western regional sales manager at Herman ProAV, a distributor of cable, connectivity and infrastructure AV products to the commercial AV and broadcast industries. In that role, Schaul became familiar with Listen Technologies solutions and sold them to dealers and integrators.
Click the manufacturer names below to see more AV news from September 2018: