Platinum Tools Joins SDVoE Alliance
By joining SDVoE Alliance, Platinum Tools looks forward to simplifying the installation of 10-gigabit Ethernet infrastructure.
Leave a Comment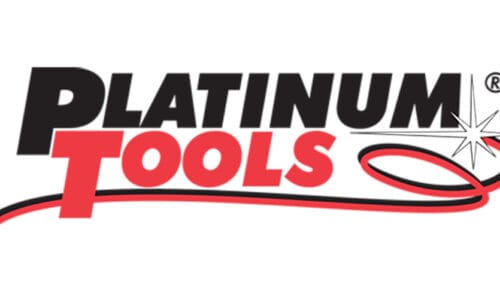 Platinum Tools, the Huntersville, N.C.-based NSI Building Technologies, announced it has joined the SDVoE Alliance. The SDVoE (Software Defined Video over Ethernet) Alliance is a nonprofit consortium of technology providers collaborating to standardize the adoption of Ethernet to transport AV signals in professional AV environments.
"We are pleased to welcome Platinum Tools to our growing network of members," says Justin Kennington, president of the SDVoE Alliance. "Platinum Tools has built a reputation for developing and delivering high-quality solutions that simplify the preparation, installation and hand termination of wire and cable. We look forward to collaborating with Platinum Tools as they continue to simplify the installation of 10 gigabit Ethernet infrastructure."
Meeting Future Technology Needs
Since 1997, Platinum Tools says it has developed, manufactured and sourced the highest-quality tools to prepare, install, terminate and test wire and cable. Platinum Tools thus simplifies connections with a broad offering of connectors, low-voltage tools, testers, wiring and cable management. The company also provides a wide range of solutions. These include connectors, crimpers, testers, structured wiring, cable management, fiber optic and many other products to enhance connections.
"We're excited to be part of the SDVoE community," adds Cameron Smith, vice president of NSI's Platinum Tools brand. "Platinum Tools has innovated twisted pair connections for over 20 years. And forward-thinking partnerships are part of our DNA. Every Platinum product, whether connector, tool or tester, needs to address today's and tomorrow's technology needs."
SDVoE Alliance adds that the SDVoE network architectures are based on off-the-shelf Ethernet switches. It thus offers substantial cost savings and greater system flexibility and scalability over traditional approaches; such as point-to-point extension and circuit-based AV matrix switching.
If you enjoyed this article and want to receive more valuable industry content like this, click here to sign up for our digital newsletters!