PSNI Global Alliance Welcomes VuWall to Global PVP Lineup
PSNI forges a strategic partnership for videowall management and AV distribution solutions by adding VuWall as its latest global PVP.
Leave a Comment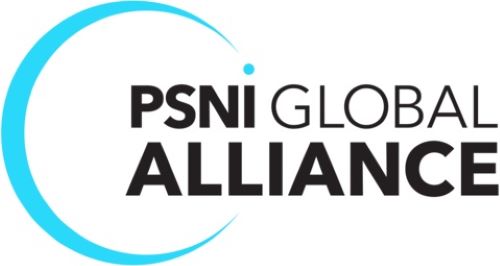 Tulsa, Okla.-based PSNI Global Alliance just announced a key strategic partnership for videowall management and AV distribution solutions. Specifically, The Alliance added Montreal, Quebec, Canada-based VuWall as its latest Global Preferred Vendor Partner (PVP). PSNI is, of course, a global network of premier technology integrators and service providers. VuWall, meanwhile, is a globally recognized videowall control system and unified visualization technology company.
VuWall provides solutions to easily manage visual information on videowalls and displays throughout entire facilities. You can find the company's visualization solutions in a wide range of industries in more than 45 countries. Indeed, those solutions power more than 3,000 videowalls in some of the world's most prestigious Fortune 500 control rooms and corporate workspaces.
VuWall Now a PSNI Global Alliance Strategic Partner
With this partnership, VuWall is now a global strategic manufacturing partner of PSNI Global Alliance. This grants Certified Solution Providers (CSPs) access to pursue new market opportunities and enable worldwide, standardized solutions for customers and clients.
"We are honored to have been selected as a Preferred Vendor Partner with PSNI," Dan Gundry, vice president and managing director of VuWall USA, says. Moreover, he notes that he has known PSNI for many years, respects its mission and respects its CSPs. "We are excited to introduce VuWall to the CSPs and help them deliver world-class solutions to their customers," Gundry adds.
Through PSNI's global network of AV/IT CSPs, this partnership will strengthen VuWall's solution offerings on a global scale.
PSNI Global Alliance Welcomes VuWall
Tom Roberts, director of vendor programs for PSNI Global Alliance, offers a warm welcome to VuWall. Indeed, citing PSNI's growing list of PVPs, he says The Alliance is thrilled to further enable its global network. "The Alliance is built around the evolving and dynamic needs of technology users and recognizes the power of top-tier manufacturers' solution offerings," he elaborates. Roberts continues, "Their comprehensive knowledge of the control-room market and leading solutions will be a strong asset to PSNI's portfolio."
The PSNI Global Alliance PVP program is available to an exclusive group of manufacturers, distributors and service providers. These providers extend across the audiovisual, unified communications, and professional audio and video industries. PSNI Global Alliance's CSPs prescreen all vendors within the PSNI PVP program, thus ensuring only the best technology providers take part. Customers who engage with PSNI Global Alliance enjoy seamless installation and support. Thus, they benefit from the collective expertise of PSNI's integrators and vendors.
To check out previous Commercial Integrator coverage of PSNI Global Alliance, check out our website archives.