PureLink Elevates Control & Automation with iCON Series
Debuted at InfoComm 2023, PureLink iCON series will empowers users to effortlessly manage and control their systems.
Leave a Comment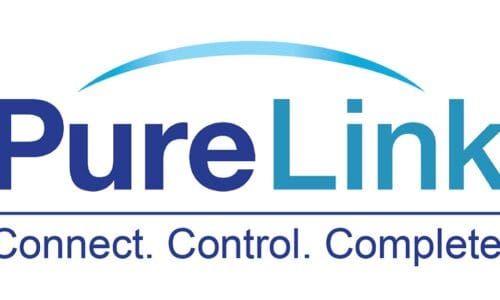 PureLink debuted its iCON series at InfoComm 2023. Per a statement, the iCON products will emerge as the ultimate control and automation solutions. Thus, they have the potential to revolutionize presentations and meetings across diverse spaces.
Per a statement, the iCON series empowers users to effortlessly manage and control their systems. With this, it delivers convenience, productivity and efficiency. Moreover, it elevates experiences in conference rooms, restaurants, museums and beyond, PureLink says. Thus, the iCON lineup presents ingenious solutions that breathe simplicity into AV setups for presentations and meetings.
"The iCON series represents a pivotal milestone in the world of control and automation," says Keith Frey, director of product development at PureLink. "Our iCON devices open the door to seamless connectivity, precise control and intuitive interfaces, all meticulously designed to elevate AV experiences and supercharge productivity."
Main Highlights
Seamless Connectivity and Precise Control: The iCON products provide seamless control over a wide range of devices. These include displays, sources, routing, cameras, audio, HVAC, lighting and more. From control hubs to touch panels and keypads, each device is meticulously crafted to command the environment and meet the unique needs of modern collaborative spaces.
Intuitive User Experience: Ease of use is at the core of the iCON series, catering to users of all levels. The products offer user-friendly interfaces and straightforward control programming. Thus, it is accessible to both beginners and experts alike.
Integration and Compatibility: iCON devices seamlessly integrate into local networks, utilizing various communication ports like LAN, RS232, RS485, IR, Relays and digital IO. This comprehensive integration enables efficient communication with other devices, providing centralized control and management. The result is a streamlined and cohesive system adaptable to any setup.
Automation: The iCON series allows users to automate their system, triggering intelligent actions based on specific conditions. This level of automation brings convenience and efficiency to conference rooms and collaborative environments.
Optimized for Online Meetings: As businesses increasingly rely on online meeting platforms, the iCON products are suited for popular platforms such as Zoom, Microsoft Teams, and GoToMeeting. As a result, it ensures a smooth and efficient virtual collaboration experience.
By pushing the limits of technology and redefining the AV landscape, PureLink says it hopes to set a new standard for excellence and open doors to higher levels of collaboration and productivity. With the iCON series, PureLink is now moving towards a dynamic and transformative future. Moreover, the company looks forward to ushering in a new era of control and automation.
According to a statement, the iCON series and all of PureLink's latest product lines are now available for purchase.
If you enjoyed this article and want to receive more valuable industry content like this, click here to sign up for our digital newsletters!