RPC Video Joins AV-iQ as New Member
AV solutions provider RPC Video is now available on the AV-iQ platform, including having a new AV-iQ catalog.
Leave a Comment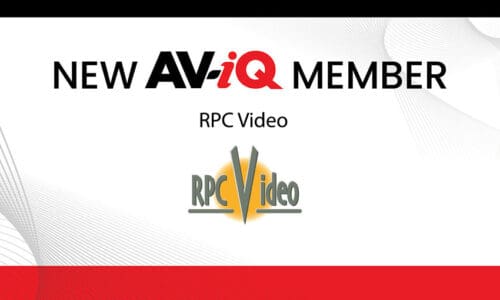 AV solutions provider RPC Video has joined the AV-iQ platform and now has an AV-iQ-powered catalog on their website.
With offices in Pittsburgh and Harrisburg, Pa., RPC Video has been supplying audio and video technology solutions to the educational, medical, government and corporate marketplaces since 1966. The company has a long, prestigious record of successful projects such as television-production facilities, distance-learning and videoconferencing facilities, medical-research and observation facilities, automation for broadcasting and a broad range of electronic educational and training-facility applications.
AV-iQ is the most comprehensive database of commercial AV, production and video products. AV-iQ.com targets industry professional end users, providing tools for them to research, compare and stay current on the latest information. Users can sign up for free on the platform. Integrators interested in having their own digital catalog or data service from the AV-iQ database can contact sales@av-iq.com.
View RPC Video's AV-iQ catalog. For previous coverage on AV-iQ, check out our site archives.