SDVoE Alliance Announces Educational Sessions at InfoComm 2023
Justin Kennington, president of SDVoe Alliance, will host engaging education sessions on supply-chain disruptions and multicast at InfoComm 2023.
Leave a Comment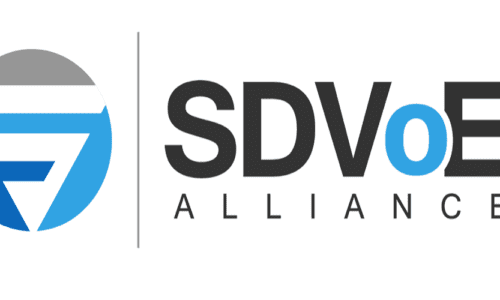 The SDVoE Alliance announced two comprehensive educational sessions presented by Justin Kennington, president of the SDVoE Alliance, at InfoComm 2023. According to SDVoe Alliance, Kennington's educational sessions will focus on trending topics and industry insights furnished engagingly and entertainingly.
Impact of Supply Chain on Design
Kennington's informative session will uncover how systems integrators and systems designers can design systems not impacted by a single vendor's ability to deliver hardware. By selecting hardware from interoperable ecosystems and relying more on software, integrators and systems designers can protect their bottom line. Kennington's session will start with an overview of the AV electronics supply chain. This ranges from raw materials to microchips and components, all the way to manufactured finished products. According to SDVoE Alliance, the educational session will also include an overview of available technologies and platforms that enable designers to make the choices that protect their businesses' bottom line. Additionally, Kennington will highlight at least five platforms that are software-based, or built on multi-vendor, interoperable hardware.
Harness the Power of Multicast
Kennington, alongside Laurent Masia, director of product line management for managed switching and Pro AV design team at NETGEAR, will lead the next educational session. Together, they will dive into strategies and techniques for implementing high-bandwidth multicast across multi-switch networks. Kennington and Masia will explain the difference between multicast, unicast and broadcast traffic. They will then provide an understanding of the appropriate use cases for each. Additionally, they will explain why high-bandwidth multicast leaves no room for error, the way low-bandwidth multicast does. Kennington and Masia's session will also talk through some of the techniques for properly implementing multicast across multiple switches. Here, they will provide specific examples from graphical user interface (GUI) and command line interface (CLI) from several major switch manufacturers.
At InfoComm 2023, Kennington will present Impact of Supply Chain on Design on June 14, 2023, at 10:00 am. He will then host Harness the Power of Multicast with Laurent Masia on June 14, 2023 at 4:00 pm.
SDVoE Alliance is Canada-based nonprofit consortium of technology providers collaborating to standardize the adoption of Ethernet to transport AV signals in professional AV environments.
If you enjoyed this article and want to receive more valuable industry content like this, click here to sign up for our digital newsletters!