Send In the Best #AVFail Images From Your Photo Gallery!
In the spirit of fun and levity, Commercial Integrator wants to see the best #AVFail images in your Photos app. Send 'em our way!
Leave a Comment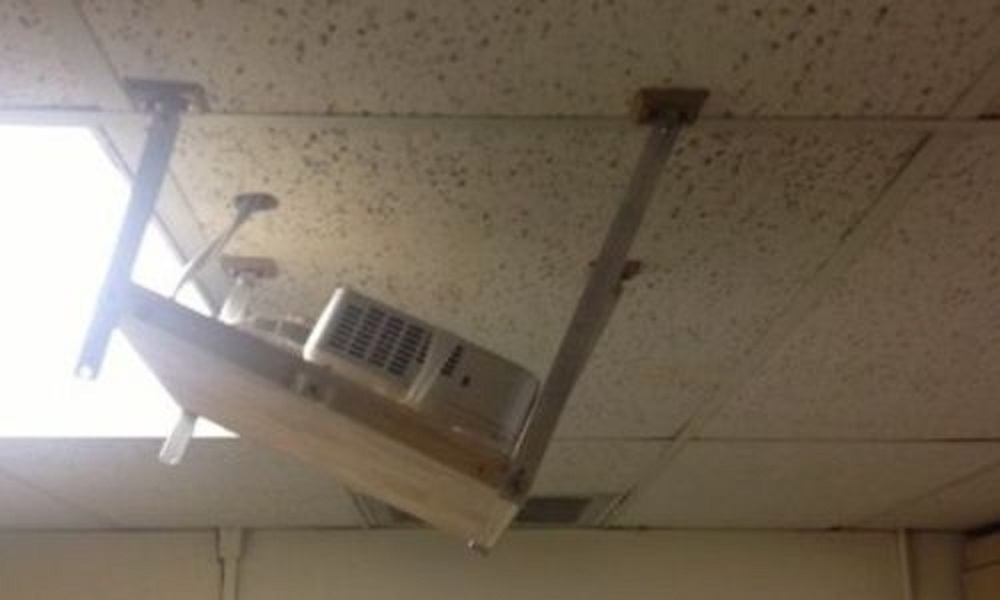 Commercial Integrator spends a lot of time doing the serious work of helping integrators run their businesses better. However, as the holiday season approaches, our editorial team wants to have a little fun. If you ever socialize as part of the #avtweeps community, you know that we enjoy chuckling over a good #AVFail. You know what we're talking about, right? Think of all those images saved in your Photos app….
when a rack's cables look like a tangle of spaghetti
when everything's out of alignment and you're begging for a leveler
when you notice that a projection screen is hanging just beneath bright lights
Don't worry…we're not looking to "name names" — on the client side, the integrator side or any other way. Instead, CI just wants to give folks something to chuckle about over holiday dinner or on the way to the jobsite.
CI's editor-in-chief, Dan Ferrisi, put out a call on Twitter, asking for your best #AVFail images. Of course, you can feel free to post the best you've got right in that thread. If you'd rather email them, send your JPGs or PNGs to dan.ferrisi@emeraldx.com. If you have any context for what space you're showing (e.g., a university in the Midwest, a corporate boardroom in the northeast, a museum in California), please label the photo accordingly.
The CI editorial team will gather up the best submissions and create a photo slideshow before the end of the year. Check our homepage regularly to be the first to see this special presentation drop!
If you enjoyed this article and want to receive more valuable industry content like this, click here to sign up for our digital newsletters!