Solutionz, Inc. Finalizes Acquisition of The Presentation Source
The Presentation Source acquisition strengthens Solutionz's ability to continue providing AV solutions to organizations across the U.S.
Leave a Comment
If you thought summertime would be a slow period for acquisitions across the AV integration space, you were wrong. Solutionz, Inc. today announced the acquisition of New York-based A/V company, The Presentation Source.
The Presentation Source's "prominent position within the New York marketplace will help expand both companies' ability to design, build, and manage A/V deployments throughout the region," according to the joint press release announcing the acquisition.
The Presentation Source, based in Pittsford, N.Y., "has delivered industry-leading AV solutions" since 1997 under the leadership of president and CEO Laura Widmaier, according to the announcement.
"TPS has a long history of success within the AV industry and this partnership enables the company to continue to deliver high-quality solutions to current and future clients," she said.
"We are excited for the opportunity to merge The Presentation Source into the organization," said The Presentation Source VP Jim Widmaier in the announcement.
"We feel this strategic event allows us to better serve our clients and solidifies our presence in the New York A/V marketplace."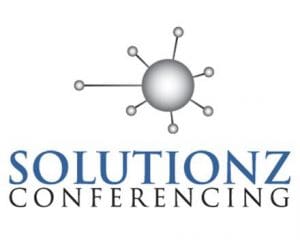 Solutionz Plans Going Forward
Widmaier will continue his executive leadership role in the Rochester office as VP of sales.
"As we continue to grow Solutionz, the need for quality acquisitions remains at the forefront of our goals," said Bill Warnick, CEO of Solutionz, Inc.
"I believe in what Jim and The Presentation Source team have built in New York and am certain they will show continued success and growth as part of the Solutionz family."
"In an industry defined by constant change, we must continue to enhance their capabilities and offerings," said Kirk Fernandez, President and CEO of Fernandez Holdings, the parent company of Solutionz, Inc.
"We are excited to add The Presentation Source to our portfolio. The combined resources and financial strength that this acquisition brings supports Solutionz's position as a leading audio-visual integration and unified communications provider," he said.