Userful Introduces Enhanced Partner Program
The Partner Program provides support and resources for system integrators to win business and deliver Userful's integrated software-defined AvoIP solution to IT organizations.
Leave a Comment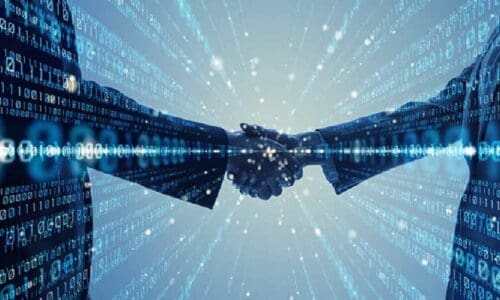 Userful Corporation, the San Roman, Calif.-based Platform-as-a-Service (PaaS) provider in the growing AV-over-IP market (AVoIP), announced the launch of its enhanced Partner Program. According to the company, the program provides amplified support and resources aimed at empowering system integrators to win business and proficiently deliver Userful's integrated software-defined AVoIP solution to IT organizations.
Userful says it has achieved success in the AVoIP market by offering enterprise customers flexibility in their deployments — local application server, multi-application/private cloud in data centers or multi-application/public cloud on AWS. Additionally, the company's integration with LG's webOS ​​has further optimized its technology and business opportunities for the channel. 
Leveraging LG's technology leadership and global market share in the commercial display business, channel partners can take advantage of Userful's integration with LG to offer a single end-to-end solution to enterprise customers.
Userful's Modernized Platform
Userful has introduced enterprise customers to SaaS/PaaS business models that reduce total cost of ownership by 20% or more and have allowed companies to benefit from an OPEX spending model rather than CAPEX spending on immediately outdated AV hardware.
Additionally, earlier this year, Userful announced its new DVLED solutions along with a series of new applications that run on its software-defined AVoIP platform. Userful's platform model allows channel partners to offer enterprise customers the application they need today for each deployment with the flexibility to expand when needed.
"The market is embracing Userful and we are expanding our work with channel partners to meet the market's needs at its core and provide a first-of-its-kind solution to enterprise IT customers. Userful has developed an exceptional Partner Program that truly supports and rewards partners looking to win together with us," says Userful's CRO, Jay Phillips.
Having established this, Userful says it is committed to entering the next phase of advanced service delivery for AVoIP and AV to IT and establishing a world-class Partner Program. The program provides invaluable rewards and strongly supports each channel partner every step of the way.
Partners will have access to Userful's global team, dedicated to providing ongoing support with a go-to-market approach designed to generate leads and succeed together. With Userful, channel partners are backed up by an entire company committed to their success.
Setting Partners up for Success
The Userful Partner Program will help channel partners raise awareness and generate demand while providing sales enablement tools and resources to make selling its solution easier. Userful's Partner Program includes rewards and recognition as well as access to a the Partner Portal, brimming with customized marketing content that can be co-branded to increase engagement with the customer, build knowledge and win deals.
According to the company, the enhanced Partner Program is a testament to its dedication to continuously augment  support and services for channel partners, and forge ahead together to continue modernizing AV services for enterprise IT organizations.
If you enjoyed this article and want to receive more valuable industry content like this, click here to sign up for our digital newsletters!