XTEN-AV Launches X-VRSE VR Solution in Partnership with Liberty AV, AtasIED & Yamaha
XTEN-AV's new VR solution, X-VRSE allows users to design and visualize their spaces using virtual reality, as an immersive experience.
Leave a Comment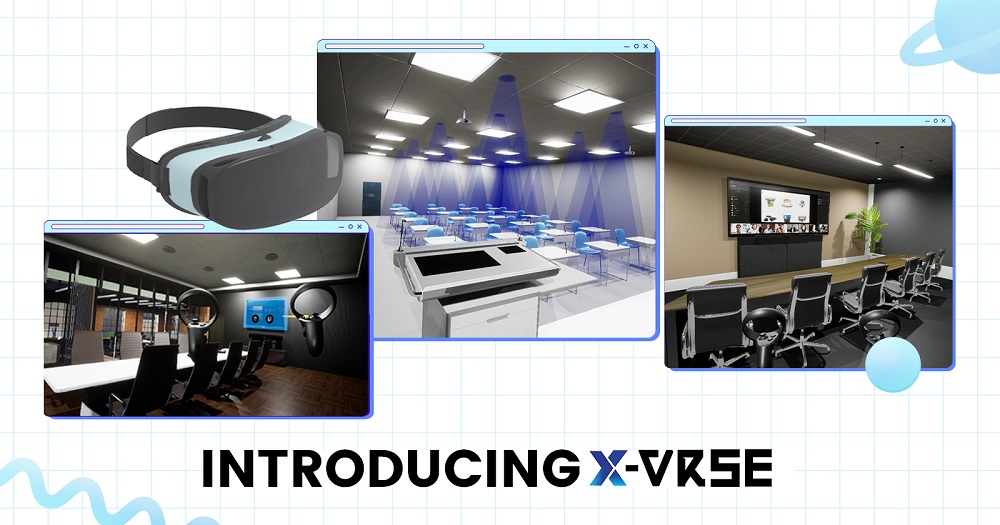 Editor's note: This article was originally published on June 6th and has since been updated with additional information regarding launch partners at InfoComm 2023.
XTEN-AV, the cloud-based platform provider of AV design announced the launch of X-VRSE, a VR solution that allows users to design and visualize their spaces using virtual reality, as an immersive experience.
After integrating automation and cloud computing into its platform, the Union City, Calif.-based company is now introducing VR into design and sales processes to create a new benchmark for the AV industry. X-VRSE lets users enter into and explore their spaces using an interactive VR platform.
The technology of X-VRSE allows users to add, alter and customize the products and aesthetics of the room while witnessing all of it, in front of them, in the X-VRSE environment. With a range of room options, users can simulate meeting rooms, classrooms, immersive rooms, etc., using X-VRSE. Device coverages, sitelines, sound pressure levels can be visualized, enabling users to change or reposition their devices, choosing the right product for the right environment.
Additionally, X-VRSE lets users "Bring their own Rooms," 3D renders made in tools like Revit and Google sketchup and visualize them in X-VRSE VR environment. X-VRSE automatically creates multiple drawings in 2D such as Line Schematics, Signal Flow Diagrams, etc.
"We are excited to launch X-VRSE, a VR solution that is going to transform design and sales processes in the AV industry. After streamlining the platform with technologies like automation and cloud computing, and winning awards and even a patent for these, VR was the next big thing that XTEN-AV had its eye on!," says Vibhav Singh and Sahil Dhingra, co-founders, XTEN-AV.
They continue, "Our aim is to give our users a world-class VR experience and equip them with the latest technology to create even more comprehensive designs & spaces. X-VRSE offers multiple ways to utilize the platform by either using a VR headset or by using a standalone version on any laptop or desktop, essentially working as a game on your computer."
Incorporation of virtual reality with AV design and sales offers the ease of visualizing 2D designs, as an immersive experience, even at the conceptualization/design stage of a project, says XTEN-AV.
The X-VRSE technology not just makes it easier for the AV designers and integrators to create comprehensive, stimulating AV designs but also for sales to convince decision-makers and clients to select appropriate products right from the start, sys the company.
X-VERSE Launch Partners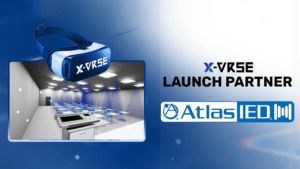 XTEN-AV has partnered with Liberty AV Solutions, AtlasIED and Yamaha as launch partners at InfoComm 2023.
X-VERSE Partnership with Liberty AV
In collaboration with Liberty AV Solutions, XTEN-AV will be exclusively showcasing Ashton Bentley products as a part of its VR solution. Thus, the company says, updated information about Liberty AV Solutions along with access to the Ashton Bentley product range would facilitate an enhanced experience to its users, on the platform.
X-VERSE Partnership with AtlasIED
The partnership with AtlasIED helps offer users a VR experience that empowers them to create comprehensive designs and spaces. "Being a launch partner with XTEN-AV allows AtlasIED to integrate our expansive library of products with an interactive VR platform. X-VRSE provides a great step towards the progress of incorporating new technology into AV sales and design workflows. This partnership opens the potential, for the entire industry, to revolutionize their projects, with virtual reality," says John Ivey, CEO at AtlasIED.
X-VERSE Partnership with Yamaha
With XTEN-AV's partnership with Yamaha, XTEN-AV users will be able to use Yamaha's own collaborative products like sound bars, microphones, cameras, speakers, etc. to create immersive AV designs and experiences.
"The launch of X-VRSE in partnership with Yamaha represents a leap forward within the AV industry, celebrating an era of unprecedented design and visualization possibilities. AV professionals now possess the key to unlocking boundless creativity and unleashing the full potential of their projects, all within the confines of our innovative VR solution." says Thomas Hemery, Yamaha general manager of global marketing and sales, professional solutions division.
XTEN-AV at InfoComm 2023
XTEN-AV will be showcasing X-VRSE LIVE at booth #4260 at InfoComm 2023. Visitors can experience the VR solution and its immersive environment, interact with the founding team, and avail exciting offers and discounts.
If you enjoyed this article and want to receive more valuable industry content like this, click here to sign up for our digital newsletters!