Zoom To Acquire Solvvy To Better Support Contact Center
Solvvy's proprietary technology will help broaden Zoom Contact Center's offering with scalable self-service and conversational AI.
Leave a Comment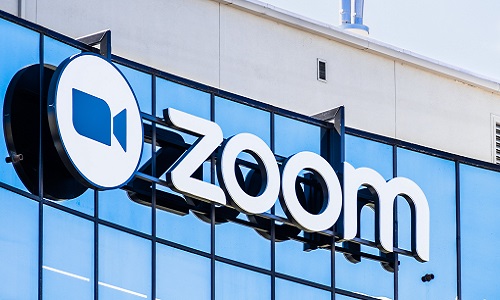 Videoconferencing giant Zoom announced it is acquiring Solvvy, the Burlingame, Calif.-based platform provider of conversational AI and customer support to expand its contact center offerings and offer elevated customer service experiences to global enterprises.
According to the companies, the duo will work quickly to capitalize on new opportunities in Zoom's Contact Center and customer support.
The Zoom Contact Center is an omnichannel contact center platform optimized for video with a robust suite of channels, such as video, voice, SMS, and webchat, in a single, user-friendly experience. Adding Solvvy's proprietary technology will broaden Zoom Contact Center's offering with scalable self-service and conversational AI.
With Solvvy, Zoom Contact Center customers will benefit from an automated, integrated, and easy-to-deploy contact center that helps answer end-customers' questions and solve issues faster, improves the overall customer experience and drives operational savings, according to Zoom.
"The nature of customer experience is transforming fundamentally, as enterprises increasingly need to deliver exceptional, personalized, and effortless customer experiences. Solvvy understands this shift and is the ideal platform to enhance our Zoom Contact Center offering," said Velchamy Sankarlingam, president of product and engineering at Zoom, in a statement.
Solvvy's AI and machine learning technology, deeply talented team, and an easy-to-deploy solution will help accelerate Zoom's roadmap to creating a concierge-level experience for customers worldwide, said Sankarlingam.
Following the close of the transaction, Zoom will incorporate and expand Solvvy's capabilities across its Zoom Contact Center platform. Solvvy founding CEO Mahesh Ram and co-founder & CTO Justin Betteridge will be instrumental in driving the combined Advanced Conversational AI and Automation product vision and innovation strategy, the companies say.
The transaction is expected to close in Q2 FY2023. Terms of the transaction were not disclosed.
This article originally appeared on Commercial Integrator's sister-site MyTechDecisions.com.