AJA Announces Several New Products and Updates for Commercial Integrators
Content from our Sponsor
Leave a Comment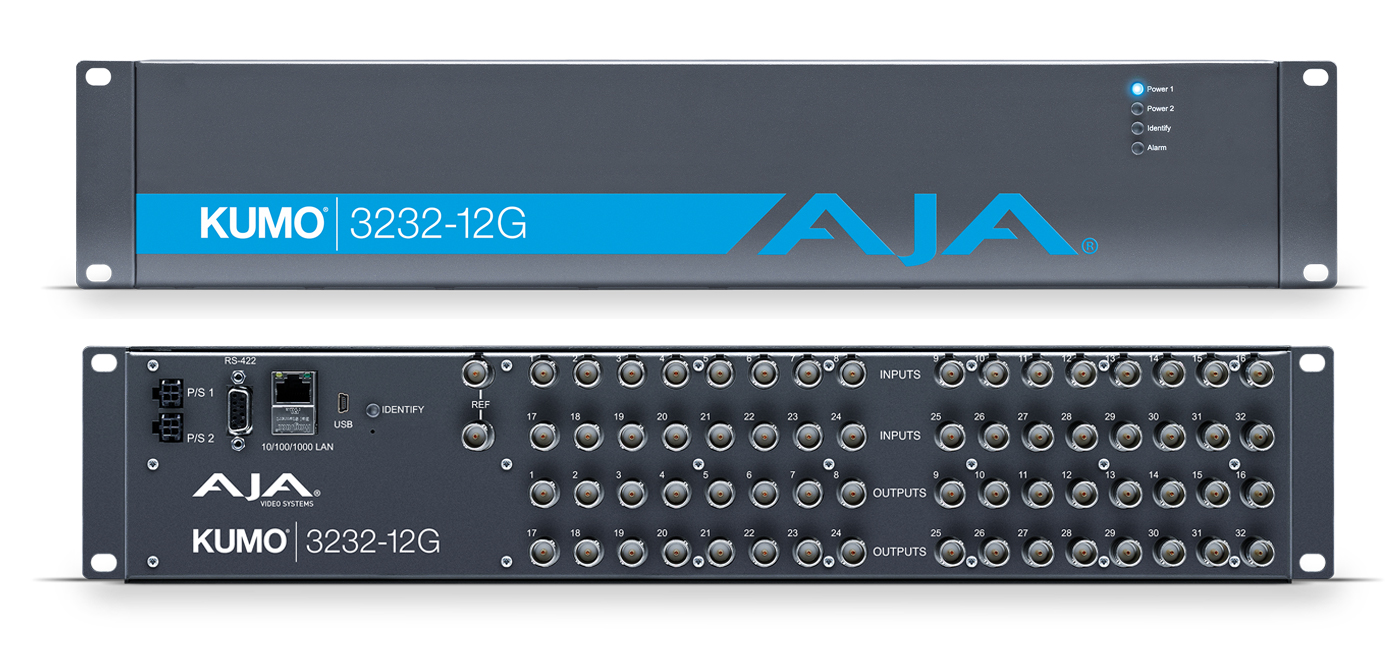 At NAB 2018, AJA announced several new products and updates for commercial integrators — from new 12G-SDI KUMO routers to HELO v2.1, Ki Pro Ultra and Ki Pro Ultra Plus firmware updates, new openGear-compatible rack cards and more. 
KUMO 3232-12G and KUMO 1616-12G Routers
Compact, yet robust, KUMO 3232-12G offers 32x 12G-SDI inputs and 32x 12G-SDI outputs and KUMO 1616-12G provides 16x 12G-SDI inputs and 16x 12G-SDI outputs. Both support large format resolutions, high frame rate (HFR) and deep color formats, while reducing cable runs when transporting 4K/UltraHD over SDI. The routers also offer network-based and/or physical control, and mirror the physical form of AJA's production-proven KUMO 3232 and KUMO 1616 routers, adding a new USB port for configuring IP addresses via AJA's eMini-Setup software.
HELO v2.1 Firmware
v2.1 firmware for AJA's HELO H.264 streaming, recording and encoding device gives users expanded flexibility for live streams. The update includes support for Closed Captioning streaming from SDI input, and HLS streaming to iPads and other consumer devices, as well as Chinese, Japanese and Korean language support in the HELO's intuitive web UI.
V3.0 Firmware for Ki Pro Ultra and Ki Pro Ultra Plus
Ki Pro Ultra and Ki Pro Ultra Plus 4K/UltraHD/2K/HD recording and playback devices will soon support the Avid DNxHR codec via new v3.0 firmware. Users will be able to record above HD rasters with Ki Pro Ultra and Ki Pro Ultra Plus (in single-channel mode) with Avid codecs within a native .MXF wrapper, supporting Avid editors and .MXF workflows with more flexible options. Both devices already support Avid's DNxHD codecs for 2K/HD resolutions.