AV News to Know July 23, 2021: New Products, Cool Projects and People in New Places
In this week's edition: Clear-Com introduces Arcadia, new audio extenders & video wall drivers, Surecall joins NSCA & more.
Leave a Comment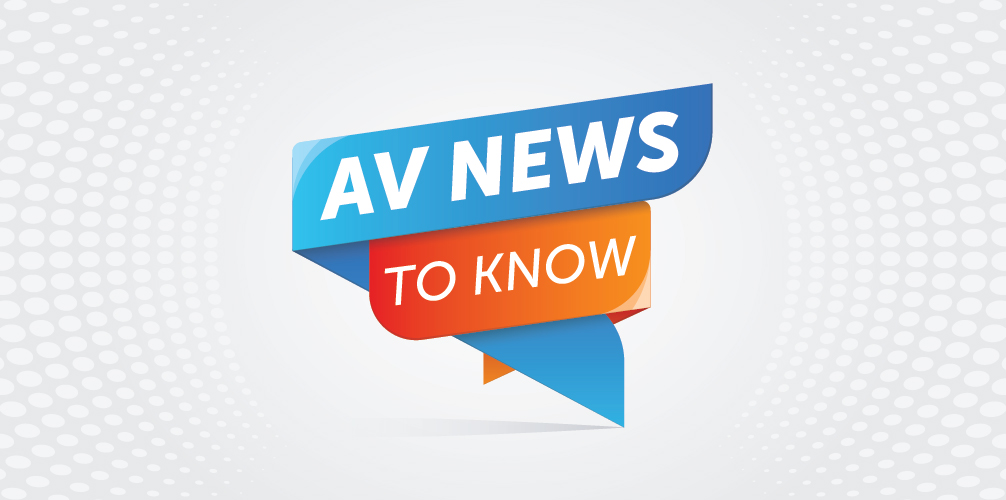 Here's a closer look at some of the AV news, products and projects you might have missed this week. We call it AV News to Know:
New AV Products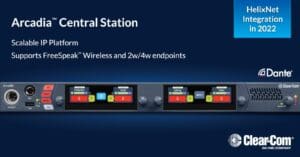 Clear-Com Introduces Arcadia, a next-generation IP Central Station
Clear-Com announced the Arcadia™ Central Station, a next-generation scalable IP platform which integrates all wired and wireless partyline systems, including the FreeSpeak™ family of digital wireless solutions and HelixNet® Digital Partyline. The system can license up to 96 IP ports in a single RU device, with further licensing add-ons anticipated in the future, making Arcadia the intercom centerpiece for a vast range of applications best served by partyline workflows.
Designed with input from Clear-Com's extensive global live sound user base, Arcadia represents the next evolution in partyline workflows, combining digital, analog and AoIP intercom technologies into a single integrated system. From the Broadway stage to a growing community congregation to the largest and most complex live events, Arcadia is ideally suited for a wide variety of applications, in part due to its flexible licensing-based model that allows future expansion.
Arcadia provides general connectivity to a wide range of Clear-Com endpoints through a mixture of 2-wire and 4-wire audio ports, together with third-party Dante and AES67 AoIP devices. Additionally, it supports the full range of FreeSpeak digital wireless products, encompassing the 1.9 GHz, 2.4 GHz and 5 GHz bands, and the upcoming integration with HelixNet, the industry-leading wired digital partyline system, delivering incredible architectural fl exibility with elegant simplicity for the end-user in a unique advancement for the industries we serve.
The need for simple and quick adjustments to the system is reflected in Arcadia's two large front panel touchscreens, with four rotary encoders to quickly scroll through menus or for use as a 4-way key station.
The system is configured and monitored through a new, re-imagined version of Clear-Com's browser-based CCM™ software featuring an intuitive interface that guides users through all steps of the process. A demo version of the CCM software is available, here.
"Arcadia Central Station is essentially the universal translator, integrating all our partyline systems together in a single, compact 1RU package. With the flexibility and power of a licensing-based model, functionality will increase over time and eventually this central station will become the ultimate group communications hub," says Bob Boster, President, Clear-Com.
"We see Arcadia leveraging our partyline heritage to deliver a group communications workflow platform that will allow for nearly endless expansion to support the vast majority of live sound applications, as well as many workflows in other markets including broadcast, aerospace, and marine/offshore."

Comprehensive Launches New 4K HDMI, USB and Audio Extender Plate with USB-C AV Input
Comprehensive Connectivity Company launched their new CHE-HDBTWP125MC Pro AV/IT HDBaseT 4K Single Gang HDMI + USB-C, USB 2.0 and Audio Wall Plate Extender Kit.
Comprehensive's CHE-HDBTWP125MC is a 2×1 Wall Plate Extender with HDMI and USB-C inputs. The USB-C input provides an ideal AV interface for connecting with newer Apple® notebooks and Windows® PC's, as well as smartphones and tablets.
The USB/HDMI extender can transmit 4K resolutions up to 4K@60Hz, 4:4:4, making it ideal for classrooms, meeting rooms, huddle spaces and other AV installations. The transmitter is remotely powered by the receiver or other HDBaseT®-equipped devices via PoE that can be extended up to 230ft over Cat5e/Cat6. All components are backed by Comprehensive's 3 Year Warranty.
Features and Benefits
USB-C AV Input
Compliant with HDMI 2.0b, HDCP 2.2 and DisplayPort 1.2a
Supports 18Gbps video bandwidth
Video resolutions up to 4K@60Hz 4:4:4
HDBaseT output can extend video transmission distance up to 230ft for 1080P or 131ft for 4K via a single cat5e/6/7 cable
Supports HDR10 and HDR10+
Audio formats support Dolby® Atmos, TrueHD, Digital+, Digital; DTS X, HD Master Audio, HD High Resolution Audio, 5.1; PCM 2-8Ch
Supports HDMI and USB-C input
US one-gang housing for Decora-style wall plate openings
Input selection supports automatic mode and manual mode
USB2.0 extension with Receiver
Remotely powered via PoE
USB-C charging port
3 Year Warranty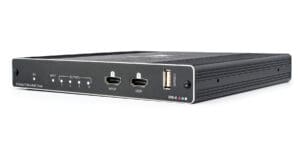 Kramer Launches VW-4 Video Wall Driver
Kramer has launched the VW-4, a hardware-based video wall driver for video walls within a closed system for increased reliability, security, and near-zero latency.
The VW-4 delivers perfectly aligned content onto video wall displays of any size, with plug-and-play wired connectivity that once in place requires no adjustments.
The VW-4 has one HDMI video input, four HDMI display outputs and has been uniquely designed to support formations from the classic and incredibly popular 2×2 video-wall right up to 8×8 with 64 displays.
This enhanced scalability means that users no longer need to buy, for example, a 4×4 driver to create a 4×2 wall, equating to cost savings of up to 80%. This is giving new market areas the possibility to unleash the power of video walls rather than being limited by flat panel display sizes and fixed aspect ratios.
Users can configure the content to their displays using bezel correction technology to ensure that imagery flows across the setup and that no crucial data is lost in the seams. The integrated real-time OS also accommodates HDCP and EDID management. In addition, the user-friendly design of the unit features a quick set up option to have content on the screens in less than a minute using the DIP-switches.
The closed system makes the VW-4 ideal for security conscious and mission critical environments, such as in government buildings, financial applications and command and control centers, as there is no way information can be hacked.
The incredibly low latency delivers real-time content and, after being configured, the hardware-based solution does not require an IP connection, so the delivery of content is never impacted by any network resets or downtime.

Datapath VSN400 Gets Motherboard Upgrade
Datapath, a world-leading engineer of visual solutions, has upgraded its VSN400 video wall controller with a high-performance motherboard for improved performance and support for the latest Intel processors.
The updated VSN400 now supports Intel's 10th generation Ice Lake Core i5 processor, with the option to upgrade to intel's Core i7 or i9 where required. In addition, customers can select an optional 128GB RAM upgrade, available for projects that require high performance application support.
Datapath's VSN400 is designed for video wall and multi-screen displays applications that require a balanced number of HD capture cards and HD video inputs.
When matched with Datapath's broad portfolio of capture cards and graphics cards, the VSN400 can provide up to 64 HD outputs, or 16 outputs in 4K.
Combinations of capture cards and graphics cards can be matched to users' requirements – Image4K graphics cards and VisionSC-UHD2 capture cards can be combined to provide a true 4K input / 4K output system, for example.
Ben Dale, product marketing manager for Datapath said, "The VSN400 has always been a popular and versatile choice for integrators, capable of meeting requirements for small-scale projects requiring high levels of performance. This latest motherboard upgrade ensures that it can now be matched with Intel's very latest CPU power, with even more memory for ultra-high performance applications."
Designed to work with Datapath's latest Aetria solution, as well as the company's award-winning WallControl 10 management software, Datapath's VSN400 is available now.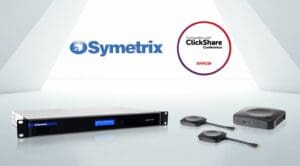 Symetrix Announces Radius NX is now Compatible with Barco ClickShare Conference
Symetrix is has announced a new compatibility partnership between the Symetrix Radius NX and Barco ClickShare Conference to provide incredible sound quality and ease of use for presentation and conferencing applications of all sizes.
ClickShare Conference from Barco offers a seamless wireless conferencing solution that brings teams around the world together. Compatible with any PC, laptop or Mac device running Windows, Android or iOS operating systems; ClickShare Conference can turn any meeting rooms into innovative meeting and conference facilities.
And when combined with a Symetrix Radius NX DSP, they deliver flexible Bring Your Own Meeting functionality to environments needing a more powerful audio solution.
The Radius NX allows the creation of custom audio processing perfect for the specific needs of the room, including support for multiple microphones and speakers. And once connected to the ClickShare Conference via USB, audio from conferencing software on the user's wirelessly connected computer is heard throughout the room with amazing clarity and intelligibility.
Ben Olswang, Symetrix Director of Product Development, says "Radius NX is the perfect conferencing DSP solutions delivering best in class sound quality, powerful custom processing, and flexible control. And when combined with ClickShare Conference, users can connect their devices wirelessly while still utilizing the room's speakers, mics and processing. This system is incredibly easy to use and sounds incredible."
For more information on Symetrix and Barco ClickShare product compatibility, please visit: Barco – Symetrix and Symetrix & ClickShare – Barco.
Audio Visual Projects

Samsung Display Technology Transforms Salon into an All-Digital Destination of the Future
Customers are beginning to return to brick-and-mortar retail stores after more than a year of social distancing and web purchasing. Embracing this new reality, local businesses are making innovative changes to provide the best in-store digital experience while maintaining the convenience of on-line shopping.
Panico Salon in Ridgewood, N.J. launched the first of its kind beauty store by turning their physical space into a website experience. They unveiled a complete digital takeover featuring Samsung digital display technology from the sidewalk to the salon chair.  Each element of the salon focused on creating a personalized experience for the client upon arrival.
The salon has more than 50 Samsung displays throughout the salon and content management solutions delivered by FastSensor, BlueForce, and Samsung's new MagicINFO 9.0 software. Together, the collaboration unlocks the ability to gather ROI and data linked to the individual shopping journey of each customer through AI endpoint technology.
To continue reading, click here.
People and Places
Surecall joins National Systems Contractors Association
SureCall, a leading cell phone signal booster manufacturer announced it has joined the National Systems Contractors Association (NSCA), a not-for-profit association representing the commercial integration industries.

NSCA is the leading association representing the commercial integration industry and a powerful advocate for those who work within it, including systems contractors/integrators, product manufacturers, consultants, sales representatives, architects, specifying engineers and other allied professionals.
It is dedicated to serving its contractor members and all channel stakeholders through advocacy, education, member services and networking designed to improve business performance.
"We are thrilled to join NSCA, and to bring our decades of experience in Passive DAS systems including our cutting edge 4G/5G signal booster technology to the association," said Frankie Smith, vice president of sales at SureCall.
"SureCall is leading the industry with its patent-pending 5G network signal booster, helping to drive forward the next steps in wireless technology across the globe. Through our technology carriers we will be able to deliver next-generation speeds in a highly cost-effective manner. SureCall's network booster is the most powerful on the market, providing the largest coverage footprint according to FCC test results, while still being power efficient enough to run on solar with no connection to the power grid."
US-owned and operated, SureCall designed its Passive DAS system to work in a number of environments from residential and education (K-12 and higher learning) to large commercial spaces.
The company recently completed a 160,000-square-foot installation for a leading motorsports manufacturer in Gainesville, Florida, helping to provide strong wireless service where it wasn't previously available.
This manufacturing facility adds to SureCall's portfolio of companies across North America that trust them to provide enterprise-grade booster solutions to keep their employees and associates connected and productive with reliable indoor signal.
Passive DAS systems have approval provided by all North American cell phone carriers and every SureCall cell phone signal booster is FCC approved.
An additional benefit to engineers, building managers, IT admins, and others who manage Passive DAS solutions is the ability to manage the system via the SureCall Cloud. This allows them to set up alerts, notifications, monitor and adjust the system remotely.
InfoComm 2021 Will Bring the D=SIGN Digital Signage Conference to the Show  
InfoComm 2021 will host D=SIGN, the digital signage conference, as two half-day programs on Oct. 26-27, 2021, at the Orange County Convention Center in Orlando, Fla. Produced in partnership with the Digital Signage Federation (DSF), the conference will explore the solutions, innovations, and big ideas around digital signage.
Digital signage is poised for strong revenue growth, with a forecast of $32 billion in 2021, increasing to $44.7 billion in 2026, according to AVIXA's new 2021 Industry Outlook and Trends Analysis (IOTA). The signage market had strength going into the pandemic, as display prices encouraged proliferation. This remained as pent-up demand, which will propel the solution area as the economy recovers.
"AVIXA and the Digital Signage Federation began collaborating in 2020 to produce rich education content around digital signage which kicked off with the virtual D=SIGN conference last December," said Brian Gorg, Executive Director of Digital Signage Federation. "We're thrilled to host an in-person program this year for people to learn, network, and share ideas during the exciting week of InfoComm 2021".
At D=SIGN, Laura Davis-Taylor from InReality and Jeffrey Weitzman from Navori will present the session, "Selecting the Right Technologies to Get the Metrics That Matter." They will explore how different types of sensors can provide useful data for creating highly contextual content experiences that help increase the effectiveness of your messaging strategy.
In addition, Rich Ventura from Sony, Nim Halfon of Quividi, and Beth Warren of CRI will present the session, "Smart Content: How to Use AI, Machine Learning, Sensors & More to Trigger Content Changes." They will discuss how retailers are leveraging the power of AI and machine learning to analyze data from point of sale (POS), inventory management, weather, and demographic information to generate playlists of content that can drive sales.
In the session, "Why Every Digital Sign Should be Connected to the Cloud for Remote Management," Linda Hofflander from Skykit and Alex Epshteyn from Zignage will discuss the importance for remote employees to be able to access and maintain their CMS GUI from anywhere in the world.
The conference will also feature a panel discussion titled, "Tips for Deciding Between Video Walls, LED, & Projection," featuring experts from Legrand, Peerless AV, Snap, and Install.
In addition, the panel discussion, "Security & Privacy – What it Means for Your Digital Signage Network," will explore how liability and risk influences key decisions of how the network is configured and hardware selection.
On Tues., Oct. 26, industry writer and consultant Dave Haynes will host the Sixteen: Nine Mixer from 5:30 p.m. to 7:30 p.m. at the Valencia pre-function area at the Orange County Convention Center.
The InfoComm 2021 trade show, open Oct. 27-29, will feature a Digital Signage Pavilion where attendees can discover the latest digital signage solutions, including content creation software, direct-view LED displays, touchscreens and interactive displays, and much more.
Learn more about D=SIGN and InfoComm 2021 and register to attend at www.infocommshow.org.
cavlo Trade Show Announces Arlington, Texas as next stop (Oct 6-7)
Cavlo Trade Show announced another show in Arlington, Texas on October 6-7. Cavlo was born from two converging needs: manufacturers of professional audio, video and lighting equipment looking for a cost-effective way to engage with the professionals who specify, install, and use their products and those same individuals looking to connect with those manufacturers without the expense and lost productivity of a cross-country trip.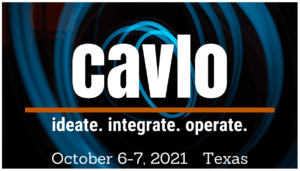 "Cavlo is the show for the rest of US. It's a place for AVL pros to ideate, integrate, and operate with a mix of specifiers, integrators, production folks, and end users attending. Our successful west coast regional show in Las Vegas proved to be a great combination of education, networking, and trade show exhibits – so much so, that we decided to make this a cavlo "roadshow" of sorts with more shows to be announced in other regions. cavlo proved to be a great opportunity to connect with the AVL community without the hassle or expense of a cross-country trip. Stay tuned for further event details for Texas, and more to come," said Mike Brown-Cestero, Managing Director.
Cavlo will take place on October 6th and 7th at Texas Live! in Arlington, Texas. An opening reception the evening of the 6th will be followed by a one-day trade show that will feature exhibit booths, demo rooms and panel discussions; it will be a great opportunity for AVL folks in the Tola region to convene.
Registration for the show will open on August 9th for interested attendees. The cavlo show is a trade-only event. For more information on exhibiting – or to register to attend, please visit http://www.cavlo.tech.
If you enjoyed this article and want to receive more valuable industry content like this, click here to sign up for our digital newsletters!