AV News to Know Oct. 25, 2019: New Products, Cool Projects and People in New Places
In this week's edition: Harman launches CloudworX Manager software platform, Papi Steak adds DAS Audio system and Leyard and Planar expand sales force.
Leave a Comment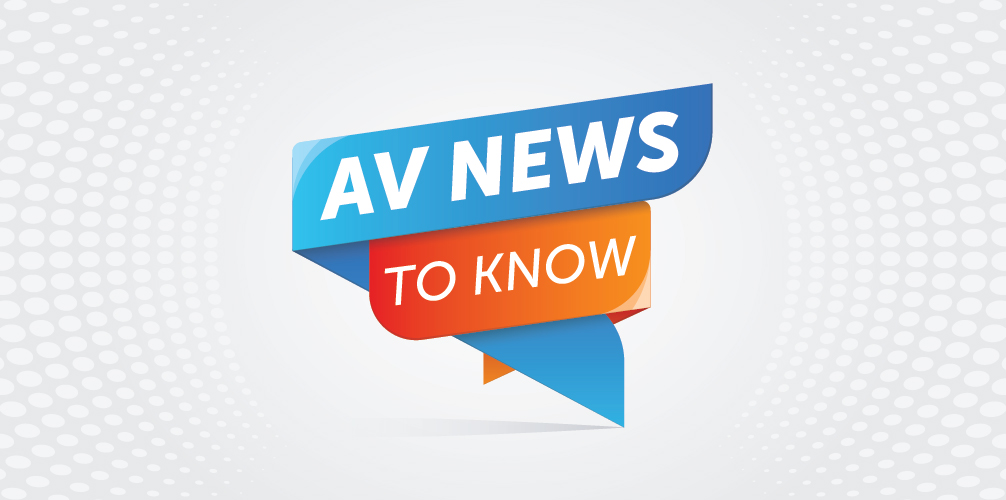 Here's a closer look at some of the AV news, products and projects you might have missed this week. We call it AV News to Know:
New AV Products
HARMAN Professional Launches CloudworX Manager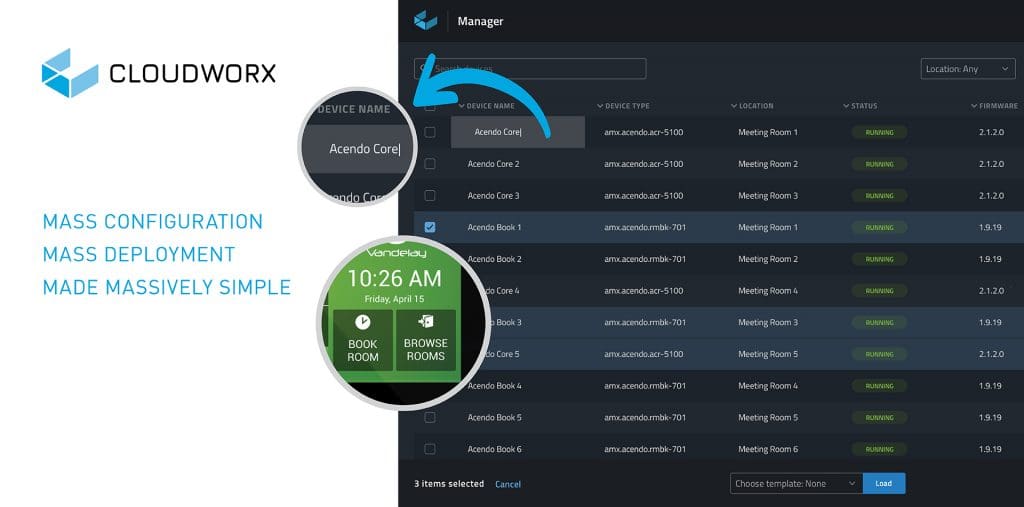 HARMAN Professional Solutions recently announced the debut of CloudworX Manager, the first application from its cloud-based CloudworX software. The CloudworX platform is being developed to unify the configuration, deployment and monitoring of HARMAN professional AV, control and lighting systems.
CloudworX Manager is browser-based, offering system integrators the ability to install, configure and maintain many devices, without having to configure those devices individually or locally at the device.
Extron Ships DMP 64 Plus Series 6×4 ProDSP Digital Matrix Processors
Extron recently announced the availability of the DMP 64 Plus series of compact Digital Matrix Processors, featuring six DSP input channels with AEC, in only a half-rack space.
With a mix matrix, a USB audio interface, and 6×4 analog connectivity, the DMP 64 Plus provides the ability to connect and route signals to accommodate system requirements.
The AT models can be powered by PoE+ and provide 32×16 Dante connectivity for popular Dante microphone arrays and other Dante devices, while the V models include up to eight VoIP lines for collaboration applications.
Featuring an ACP bus for audio control panels, an expansion port for bidirectional digital audio connection with a DTP CrossPoint or another DMP, eight audio file players and configurable macros, the DMP 64 Plus can be used in a wide variety of smaller systems.
All six main DSP channels of the DMP 64 Plus offer FlexInput source selection to route any Dante input, expansion input, or one of the six mic/line inputs, to a main DSP channel. This enables the DMP 64 Plus to process audio from any source with the full range of DSP capabilities, including AEC.
Jabra Teams with Zoom to Offer Immersive Videoconferencing
Jabra recently announced the Jabra PanaCast was selected by Zoom Video Communications as the video solution for its new telepresence capability, Zoom Rooms Speaker Switching.
The Zoom Rooms Speaker Switching is an added feature to Zoom Rooms, a solution that equips conference rooms with the tools needed to run or join video meetings with the tap of a button.
The telepresence service and its hardware components, including the Jabra PanaCast camera, provide a natural and immersive collaboration experience.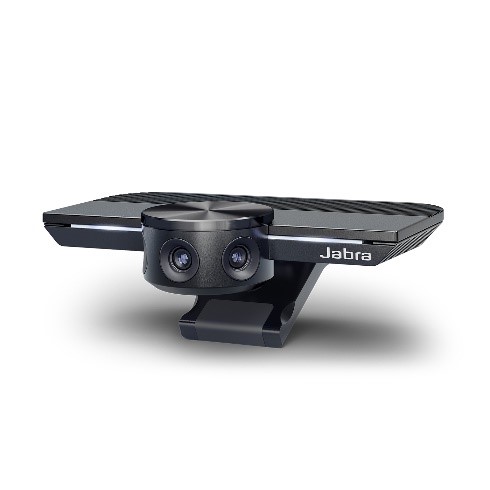 Audio Visual Projects
Miami's Papi Steak Thrives with DAS Audio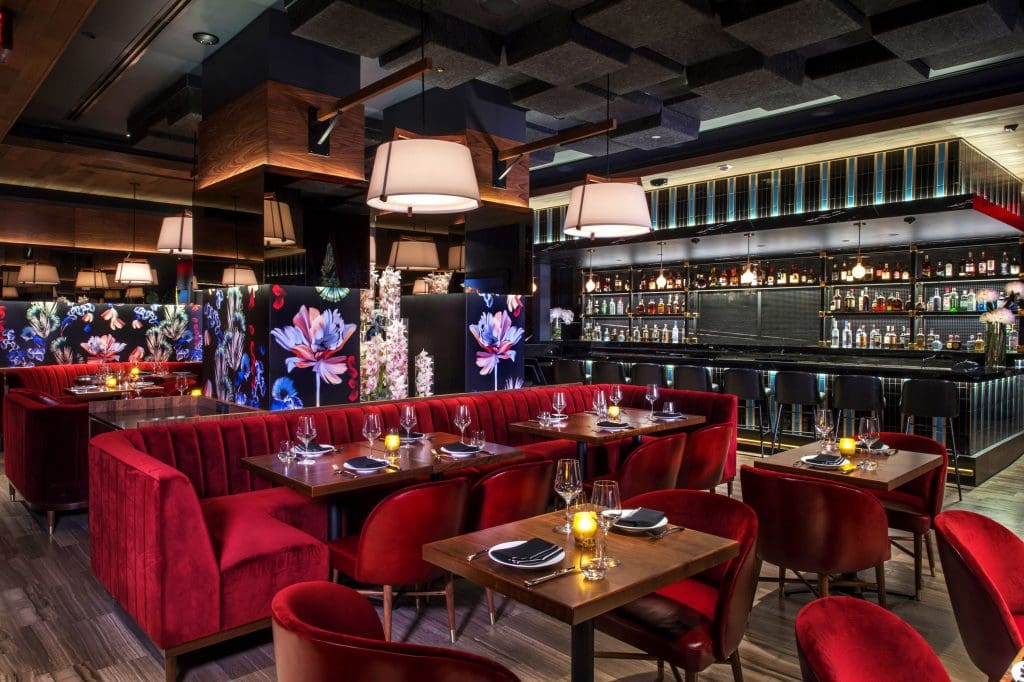 Papi Steak is the newest addition to Groot Hospitality's portfolio of dining and entertainment ventures in Miami, where Electronic Designs is responsible for installing DAS Audio's CL and Quantum Series speaker systems.
Papi Steak combines the company's reputation for top-notch dining, service and hospitality with high-energy, high-impact 'fun' to ensure guests have the best possible experience. Central to the positive vibes emitted by this new venue is a sound system drawn from the CL and Quantum Series catalogs of Valencia, Spain-based DAS Audio.
With offices in Florida, New York, and the Bahamas, Electronic Designs is an AV design / build firm serving both the home automation and restaurant / nightclub industries. The company was contracted to design and deploy the sound reinforcement system used at Papi Steak.
"This is a fine dining establishment where people come to enjoy a world-class meal," said Electronic Designs president Jon P Graney. "As a result, it was very important that the sound system be every bit on par with other aspects of the venue."
Electronic Designs deployed a combination of 32 DAS Audio CL-6-TB 2-way passive, co-axial, 6-inch ceiling mount loudspeakers, paired with six Quantum series Q-10 passive subwoofers.
A distributed audio system encompasses the main dining area, bar and private dining room (PDR). Amplification is provided by a combination of Crest Audio Pro-Lite 2.0 and Pro-Lite 5.0 power amplifiers, along with audio processing by BSS. The entire setup is accessed and controlled via an Apple iPad.
The CL-6-TB ceiling speakers have built-in back boxes, or "backcans." The DAS Q-10 passive subwoofers are small enough to tuck into the mill work and the seating arrangement, providing top-notch performance as well as a cosmetic result that was equally important.
Buena's Park's Thanksgiving Church Chooses dbTechnologies
Solid Sound Solutions recently brought sonic upgrades to Buena Park, Calif.'s Thanksgiving Church, using 24 dBTechnologies VIO L208 loudspeakers, VIO 218 subwoofers and horn-loaded Ingenia IG1T and IG2T enclosures
The install relied on an audio blueprint penned by Solid Sound Solutions founder and owner Troy Choi. Choi has gained attention as of late in roles as monitor engineer for the rock band Toto and as the primary mix engineer for "La La Land in Concert," a series of screenings of the Oscar-winning film that incorporates a live orchestra, jazz ensemble and choir.
"It seems I've gained a reputation of sorts lately for my work with churches in greater LA," Choi says. "I never purposely set out to gain this kind of recognition. It all started last year at the Berendo Street Baptist Church in Koreatown, where I proposed some ideas, they liked what they heard, and then loved the results.
"Word spread about how good the system sounded, and pretty soon I was getting queries from other churches all around southern California," he said.
Having used dBTechnology's VIO L210 loudspeakers and VIO S318 subs as central components within the Berendo Street Baptist Church install, Choi drew inspiration from the design to make his mark at Buena Park's Thanksgiving Church.
A dozen dBTechnologies VIO L208 enclosures were flown per side and a pair of VIO S218s were chosen for subs. Two Ingenia IG1T cabinets stand-in as frontfills, while a pair of Ingenia IG4Ts serve as sidefills.
The New Life Christian Church in Glendale additionally revitalized its sound with Choi and Solid Sound Solutions' help earlier this year. A system comprising a total of 18 DVA T8 enclosures from dBTechnologies was deployed in a configuration bringing six per side to the house left-and-right, and three more per side for delays.
People and Places
Johnson Controls Appoints Michael Ellis as Executive VP and Chief Customer & Digital Officer
Johnson Controls International has named Michael Ellis as the company's first executive vice president and chief customer and digital officer.
In this newly created role, Ellis will serve as an officer of the company and oversee Johnson Controls digital strategy, innovation and execution, working closely with customers to drive new growth and value opportunities across the globe.
Ellis most recently served as global managing director of Accenture, where he advised Fortune 1000 CEOs in developing digital strategy and innovation for new transformative revenue opportunities and industry leadership.
Prior to joining Accenture as an executive in 2018, Ellis was president, chairman and CEO of ForgeRock, a global digital security software company. Earlier in his career, Ellis served in leadership roles at SAP, Oracle, i2 Technologies and Apple Inc.
Renkus-Heinz Promotes Jim Mobley to VP
Renkus-Heinz recently announced Jim Mobley has been promoted to the position of VP of operations.
Mobley got his professional start as an installer for Matty Sound Systems in San Bernardino, Calif., in 1983, eventually becoming lead installer and designer. He founded his own design and consulting firm in 1996, operating it for three years before becoming Renkus-Heinz' first application engineer in 1999.
As application engineer, senior application engineer and most recently technical sales manager, Mobley led Renkus-Heinz's pre and post-sale technical and design support; taught EASE, EASERA, and SysTune classes and created the Iconyx Dealer Certification program.
"Jim has been a pillar of stability and has provided good guidance and support internally and externally in his 20 years at Renkus-Heinz," said president Matt Czyzewski.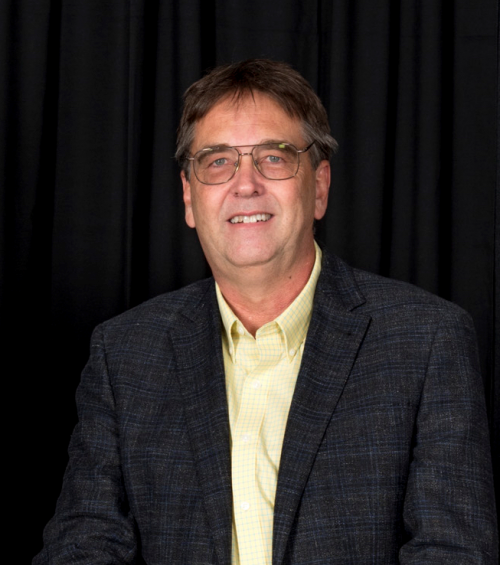 Leyard and Planar Expands Sales Force
Leyard and Planar's latest expansion to the company's U.S. sales force, which includes the addition of Marc Jones and Michael O'Halloran.
Jones joins the Washington D.C. team as a sales manager, overseeing sales efforts across Washington D.C., Maryland and Virginia. O'Halloran is the newest regional account manager for Leyard and Planar's northeast team, managing sales efforts in Pennsylvania, South Jersey and Delaware.
Jones brings more than 15 years of AV industry experience, most recently serving as a regional sales manager for Crestron and previously working as an account executive at Whitlock. He joins Megan Riddle and Greg Haas in managing Leyard and Planar's sales efforts throughout the Mid-Atlantic region.
O'Halloran joins Tani Klein in managing sales efforts for Leyard and Planar's Northeast team. He has more than 10 years of experience in the commercial AV and digital signage industry, including account management, pre-sales engineering and product marketing.
O'Halloran joins Leyard and Planar from Samsung, where he most recently served as senior sales manager, in addition to previously serving as sales engineering and product marketing manager. Prior to Samsung, he worked in high-end residential AV and factory automation.