AV News to Know Sept 3, 2021: New Products, Cool Projects and People in New Places
In this week's edition: VIVOTEK launches compact dome camera, Extron's GlobalViewer Campus Communication Suite is ready to ship, Chris Henley opens Mountain AV Marketing, and more.
Leave a Comment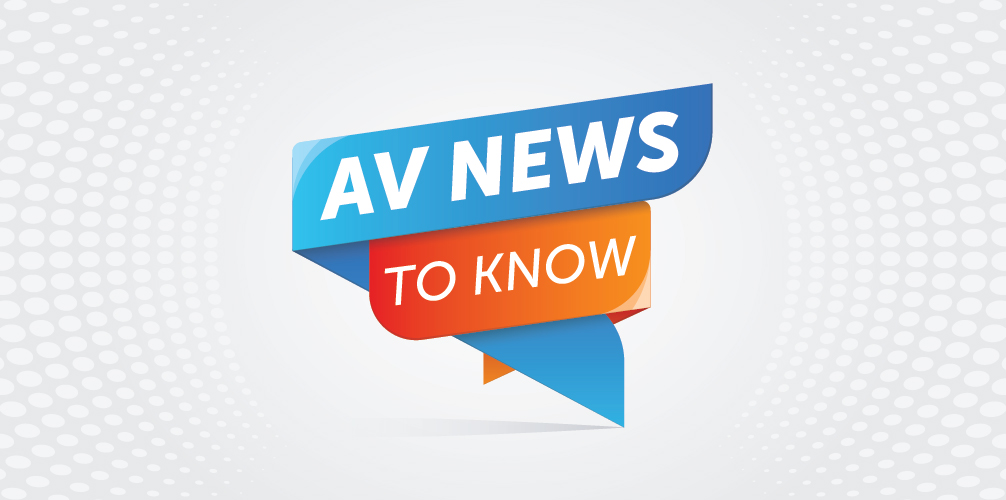 Here's a closer look at some of the AV news, products and projects you might have missed this week. We call it AV News to Know:
New AV Products
VIVOTEK Launches FD9182-H Compact Recessed Dome Network Camera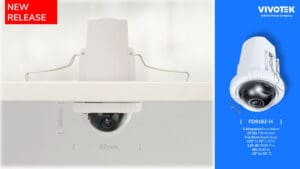 VIVOTEK, an IP surveillance solution provider announced the launch of the FD9182-H recessed dome network camera with Trend Micro IoT Security.
"Our new FD9182-H is a H.265 recessed dome network camera equipped with a 5-Megapixel sensor, enabling resolution of 2560×1920 at 20 fps," said David Liu, President of VIVOTEK USA, Inc., in a statement. "Featuring VIVOTEK SNV and WDR Pro technology, the FD9182-H is capable of capturing high-quality imagery in both high contrast and low light environments. The NDAA-compliant FD9182-H also utilizes Smart Stream III to optimize bandwidth efficiency."
Compact in size at just 3.2-inches in diameter, the recess mounted design enables discreet and elegant ceiling installations, allowing the FD9182-H to blend into any indoor surveillance space such as retail, banking, restaurants, offices, and other public areas.
Extron Now Shipping Enhanced GlobalViewer Campus Communication Suite to Further Unify Communications
Extron announced the availability of enhanced functionality and powerful new capabilities for GlobalViewer® Campus Communication Suite, which combines bells, public address announcements, intercom, and network monitoring and control of classroom AV into one software package.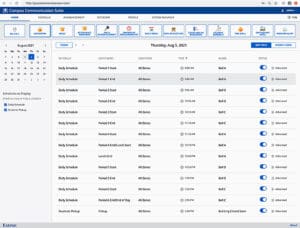 Users will experience a more intuitive interface with an improved visual icon library, plus a broader range of configured preset buttons to provide quicker access to frequently performed tasks. New District Operations features allow administrators to broadcast live announcements or use new configurable preset buttons to play recorded announcements to any or all campuses within a district. A dedicated lockdown button, plus presets, enable campus staff to play selected content at specified locations for fast targeted messaging. New self-diagnostic capabilities easily resolve configuration issues.
"GlobalViewer Campus Communication Suite unifies all campus audio systems with an enhanced easy-to-use web interface to manage campus bells and announcements, while providing advanced AV asset monitoring and control," says Anthony Cortes, Director of Sales and Marketing, Education Classroom Systems for Extron, in a statement. "We've listened to user feedback to expand and improve an already comprehensive list of features that make GlobalViewer Campus Communication Suite ideal for any campus and district. PA announcements and bell schedule management are faster and easier than ever before with the updated user interface."
The GlobalViewer Campus Communication Suite allows administrators to create and manage recurring bell schedules locally or at the district level. For special events, such as rallies or holiday closures, bell schedules can easily be modified or disabled.
Using the intuitive graphical user interface of the GlobalViewer web page or an Extron TouchLink Pro touchpanel, office personnel can make live public address announcements or play back pre-recorded messages with a simple push of a button.
Zone capability allows the announcements to be routed to all locations on campus, or a specific room. The integrated intercom system supports two-way voice communication over the network and provides flexible setup options that enable users to quickly connect with the office, help desk, or other classrooms.
Audio Visual Projects
Meyer Sound LEOPARD Elevates the Worship Experience at Orlando's Discovery Church
When Orlando's Discovery Church set out to build a new main broadcast campus, the overriding goal was to create a space that was comfortable and inspiring for in-person worship but also technically optimized for streaming of Sunday services and other special events. Audio was a critical component in achieving the technical goals, and a keystone element of the solution is a reinforcement system based around Meyer Sound LEOPARD® line array loudspeakers.
"We were looking for a major step up from the aging point source system at our old broadcast campus," says Zack Howes, technical director at the new Sand Lake campus. "We wanted a system with higher output and greater intelligibility, and also rider-friendly. We wanted to up our own game at weekend services but also be ready for high-profile special events."
Long before "groundbreaking" on the new campus (actually a total renovation of a former sporting goods store), the church tech team linked up with Orlando-based Pro Sound, a Solotech Company, to evaluate possible solutions. As part of the process, a temporary LEOPARD system was installed at the old campus for "A Night of Worship."
"This is an event we have twice a year where we really open it up and pull out the stops beyond regular Sunday services," says Howes. "The result that night was awesome. LEOPARD blew away what we already had in that space."
The new custom-tailored system, designed by Pro Sound Lead Engineer Craig Compton, is anchored by main arrays of eight-each LEOPARD line array loudspeakers plus eight UPM-1XP™ loudspeakers as front fills and two of the new ULTRA-X42™ loudspeakers as fills to cover side seating. Low frequencies are bolstered by eight 900-LFC™ low-frequency control elements, with six flown as a cardioid center array and two on the floor.
"The new system ticks all the boxes in terms of headroom, intelligibility, and coverage," says Howes. "We still have a bit of a lively room, but despite that the sound is very controlled for broadcast, keeping almost all reflections away from the stage."
The clarity of the LEOPARD system has boosted intelligibility to the point where services can be run 5 to 6 dB quieter than with the old system. But when it's time for special youth events, the system has ample reserves.
"We've had contract mixers come in here who have worked with major touring artists, and I remember one of them, the first time he mixed on the system, had a giant grin on his face," recalls Howes. "Also, our pastoral leadership is pleased that we can offer audio quality that is on par with the top entertainment attractions in Orlando. We feel we have an important message to communicate and want to make sure we deliver the message with the same — or better — clarity and impact."
Good relationships with immediate neighbors also are important, and in that respect, Howes is impressed with the effectiveness of the cardioid subwoofer array. "It not only keeps energy off the stage, but it also greatly reduces energy hitting the rear wall. We have an apartment building only about 100 feet behind that wall, but I have yet to hear of one complaint."
Other members on the Pro Sound team contributing to the effort were Jason Cooper (project management), Jason Tart (lighting, truss, and rigging), and Pete Suarez (fabrication).
The front end of the reinforcement system revolves around DiGiCo SD-12 digital consoles, one each for broadcast, FOH, and monitors, all linked by an Optocore fiber optic backbone.
The new Sand Lake Campus is centered around the spacious, 12,000 square-foot worship auditorium with seating for 1,350 and also provides spaces for youth ministry, children's activities, and community outreach. In addition to the main broadcast center at Sand Lake Road, Discovery Church has campuses at Winter Garden and Alafaya Trail.
People and Places
Chris Henley opens Mountain AV Marketing – Manufacturers Representative for the Rocky Mountain & Southwest territory for North America
Based in Phoenix, AZ, Mountain AV Marketing, LLC will serve as a manufacturer's representative to the Commercial AV and Pro Sound & Lighting market channels. Chris Henley has over 29 years of experience as an end user, AV integrator and independent rep.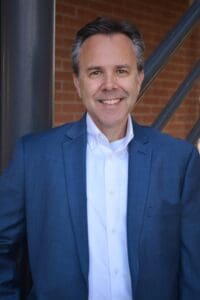 "I'm really excited to begin this new venture. My seven years as an independent rep is a great foundation and I look forward to continuing to develop my relationships with the dealers, integrators, and consultants and bring value to the territory."
Henley begins Mountain AV Marketing after recognizing the need for additional representation within the territory. Henley realized the need after witnessing the loss of four rep firms over the last three years that served the western territories.
"Chris has proven to be key in the success in many of my designs. As we all know, the constant evolution of AV is difficult at best to track all the developments. Chris has always been a great resource of knowledge keeping me aware of all the latest developments from the manufacturers he represents while respecting my limited time," said Dan Nelson, CTS-D, RCDD | Senior Systems Designer | Engineering & Technology | NV5, in a statement.
"Chris is a five-time SynAudCon grad with 29 years of experience in our industry. His solid understanding of the foundational principles of audio will serve both the manufacturers and his clients well. Knowing how the products work is vital for proper design and installation," said Pat Brown, SynAudCon President, in a statement.
Henley will work within the Rocky Mountains and Southwest which presently include AZ, NM, southern NV, UT and CO. He can be reached at Chris@MountainAvMarketing.com or online at www.MountainAvMarketing.com.
Shure Hires Prakash Moorut As Senior Director of Spectrum and Regulatory Affairs
Shure has hired industry veteran, Prakash Moorut as Senior Director of Spectrum and Regulatory Affairs.
Moorut will be responsible for leading Shure's efforts to advocate for audio professionals as it pertains to industry regulations. He will serve as Shure's point person with regulators, lawmakers, and industry associations as well as partner with engineering and product management to create a regulatory roadmap that adheres to current and future policies.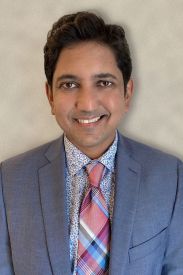 Before coming to Shure, Moorut spent more than 10 years with Nokia, most recently serving as Head of Spectrum Standardization, where he led the company's efforts on global spectrum standardization and policy. He brings additional global regulatory experience from his previous role at Motorola for 14 years.
"Bringing a seasoned, global expert like Prakash onboard provides our team and our partners with an experienced voice who can help us navigate new spectrum policy proposals and legislation," said Ahren Hartman, Vice President of Quality at Shure, in a statement.
As wireless microphones continue to play an essential role in enabling productions across a wide swath of American life, culture, and the economy, new regulations will impact these areas without audio industry involvement. Beyond the traditional role of wireless microphones in broadcasting and film production, wireless microphones enable productions in a wide range of sectors including news reporting, theater, music, sports, worship, civic events, transportation infrastructure, and education. Moorut's new role will help Shure continue to advocate for the people who rely on wireless microphones and related technologies.
Moorut received his Master's Degree in Electrical Engineering from Ecole Superieure D'Electricite (SUPELEC).
SWC announces Nathan Griggs as Project Manager of SWC Atlanta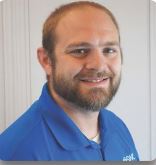 South Western Communications (SWC) has announced the appointment of Nathan Griggs as Project Manager of SWC Atlanta. Griggs joined the SWC team in 2015 as a technician and quickly displayed his passion for innovation and technology. Griggs has a background in customer support and installations and has shown that he can adapt easily to changing technology.
Griggs' career as a technician with SWC started in Healthcare Solutions. "Nathan has great experience with us and has a deep knowledge of all of our healthcare systems," shared regional manager Brandon Dunn, in a statement. "He also brings customer relationships to the position that he established as a service technician and field supervisor."