Check Out These New Microsoft Cortana Features
New features to Microsoft's Cortana include productivity improvements, email assistance, daily briefings, reminders and more.
Leave a Comment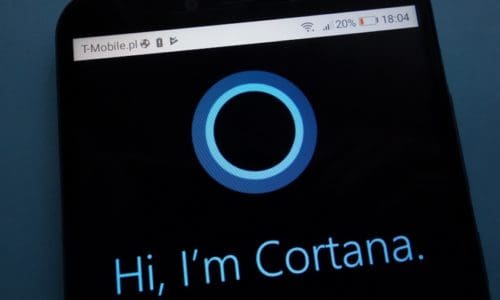 Windows 10 2004 includes a litany of new updates and features, with one of the more high-profile improvements being made to Microsoft's virtual assistant Cortana.
Microsoft's latest version of windows introduces a new chat-based Cortana experience that focuses on enhancing productivity while retaining the natural language features that made Cortana popular.
Users can ask Cortana to check their schedule, connect with people, set reminders or add tasks in Microsoft To Do, wrote Andrew Shuman, corporate vice president of Microsoft's Cortana unit.
Users can also find use Bing as a Cortana optional connected device to get news and information.
Simply type or click on the microphone button and speak commands such as "Am I free at 9?", "Find time with Nestor to talk about the budget," "Join my meeting," "Remind me to review expenses every Friday at 3 PM," and more.
Read Next: The Importance of Meeting Room Data: 3 Questions with Microsoft
The productivity-focused experience is now generally available in English for U.S. customers that have already updated to Windows 10 2004.
Additional Cortana updates are expected in the coming months, like wake word invocation and other productivity features like surfacing relevant emails and documents.
Cortana will also play read users' emails, schedule a meeting in response to an email and add an email to a task list.
Users can use voice commands to send responses to meeting invitations, join an active meeting or send a message to others in the meeting.
A new briefing email will appear in the Outlook inbox around the start of the workday, "providing intelligent, actionable recommendations of documents for you to review ahead of the day's meetings and drawing your attention to pending requests or commitments from prior emails that you may want to follow up on," Shuman writes.
Briefing is rolling out in First Release for Microsoft 365 Enterprise users with Exchange Online mailboxes in English.