Panasonic Unveils Panoramic 4K Ultra 360 Cameras With Fish-Eye Lens
Panasonic's latest security cameras are based on its new 12-megapixel sensor and 4K Ultra HD engine technologies.
The next generation of surveillance cameras are here. Helping to usher in this new era of video products is the electronics manufacturer Panasonic and its Newark, N.J.-based Systems Communications Company of North America division.
Panasonic's new i-PRO Ultra 360 Panoramic indoor camera and its IP66-rated outdoor 360-degree camera are said to be the first within a line of products that utilize the company's 12-megapixel (MP) sensor and 4K Ultra HD engine technologies.
According to the company, the cameras produce 9MP (3K x 3K) images at 15fps, 4MP images at 30fps, and the cameras' 12MP image sensors deliver high sensitivity at less than 0.4 lux for sharp color and black and white images.
Other features include camera display modes such as Fish-Eye, Single Panorama, Double Panorama, Single PTZ, Quad PTZ and Quad Stream, and through the inclusion of Panasonic's Super Chroma Compensation (SCC) and Auto Back Focus (ABF) features, the cameras are able to maintain color fidelity and clarity in day or night conditions.
View more camera news and products from
Commercial Integrator
.
If you enjoyed this article and want to receive more valuable industry content like this, click here to sign up for our digital newsletters!
Take Our Latest Quiz
Recommended For You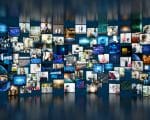 Organizations are seeing a boon when implementing AV over IP technology, and integrators are finding happy customers when installing AV over IP. In this webinar, you'll learn exactly why you need AV over IP.
After attending this free webinar from Commercial Integrator and TechDecisions you'll understand what you need – and everything you can do – to ensure you get the best UC services for your organization working together.