2023 Commercial Integrator BEST Product Awards Are Now Open for Entries
Last chance! Enter now for the 2023 BEST Product Awards to have your product featured on CI. Submission deadline is May 31.
Leave a Comment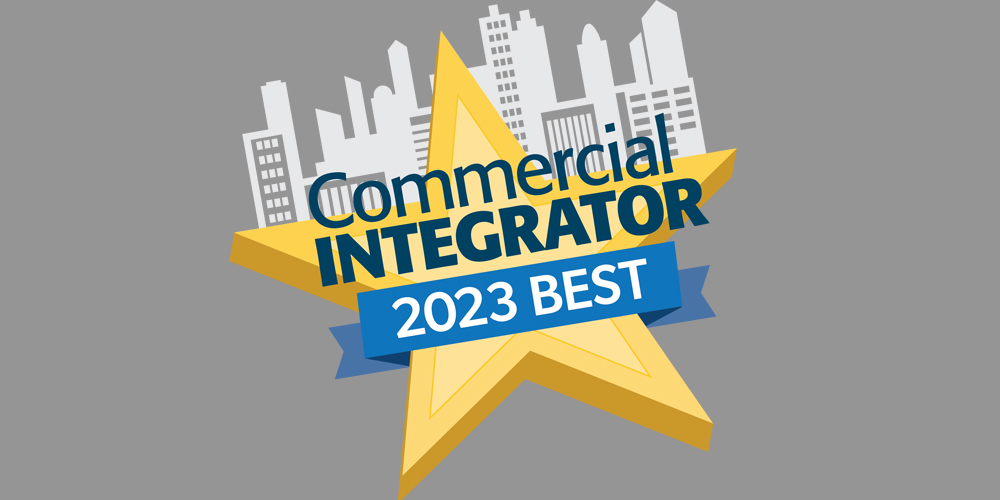 Editor's note: This post, originally published on May 19, 2023, has been updated on May 30, 2023 to reflect upcoming deadline for the Commercial Integrator BEST Awards 2023.
The Commercial Integrator BEST Awards recognize outstanding new products, solutions and services that can affect commercial integrators' businesses. Criteria for winning products include innovation, functionality, competitive advantages and benefits to the installer.
For the 2023 Best Awards, winning manufacturers across various product and service categories will be announced in a webinar on Commercialintegrator.com and in the July issue of Commercial Integrator magazine.
The BEST Award winners are chosen by a panel of industry experts, integrators and the editors of Commercial Integrator.
PR Benefits for All Entrants
All entries will be highlighted on the CommercialIntegrator.com award page, by category with a link to your site, product image and promotional description.
All entries will be promoted on social media
Additional Benefits for Winners
Have your products and technologies highlighted in the July issue of Commercial Integrator magazine.
Be granted use of the Commercial Integrator Award Winner Logo.
Receive a beautiful Commercial Integrator BEST Awards trophy.
Have your winning products covered individually on CommercialIntegrator.com with an article and slideshow. The feature is great for sharing!
Be featured in a webcast announcing the winners.
2023 BEST Awards Entry Details
Main Requirements for Entry
*Mandatory
Product MSRP*
Shipped date*
Description of your product's design and/or technological innovation ( < 200 words)*
Three most important product features ( < 100 words)*
Benefits your product provides to the integrator ( < 100 words)*
Promotional description of the product to be used online and in print ( < 50 words)*
An electronic file of the company logo*
Up to ten product photos (at least one is mandatory)*
Product specification sheet
Link to more information about the product
Entry Fees
$697 per product entered through May 31, 2023
Submission Deadline
Deadline: 11:59 PM EST, May 31, 2023
Winners Announced
Winners of the BEST Awards will be announced during InfoComm 2023, and they will be covered in Commercial Integrator and on CommericalIntegrator.com.
Rules
Your product must have either shipped in the 12 months before the May 31, 2023 deadline or be set to debut in the 6 months after.
---
If you enjoyed this article and want to receive more valuable industry content like this, click here to sign up for our digital newsletters!