Best Casino Project: William Hill Sportsbook at Capital One Arena
McCann Systems wraps the William Hill sportsbook at Capital One Arena in LED Displays.
Leave a Comment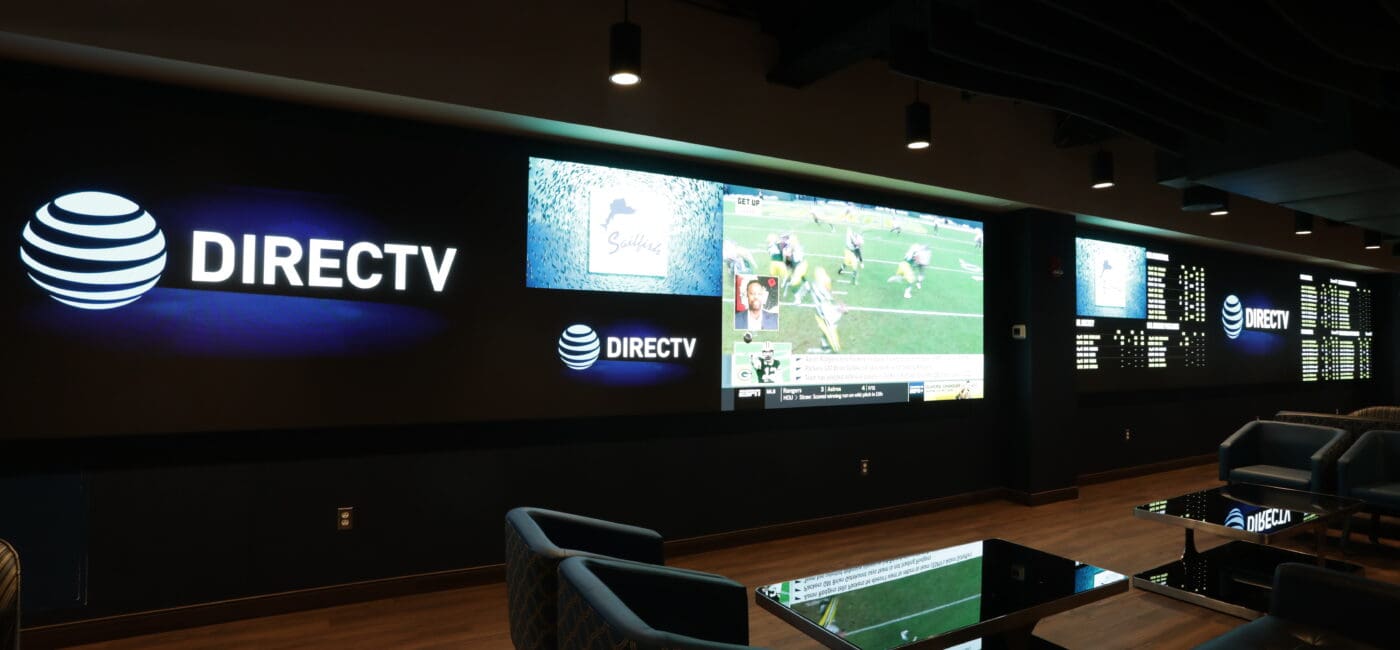 Photos & Slideshow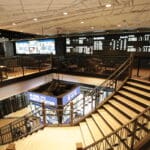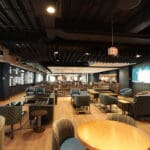 ---
William Hill, a sports betting company owned by Caesars Entertainment, opened the industry's first sportsbook at Capital One Arena in Washington. D.C. in May thanks to the help of McCann Systems and a litany of LED displays installed throughout the arena.
The William Hill Sportsbook at Capital One Arena, which has been described as a casino that meets a Buffalo Wild Wings on steroids, is designed to be a total fan experience from the street level to the stadium itself, ranging from the outdoor LED tickers to the full-LED scoreboard replica hanging at the book's entrance and to the LED-laden main betting area.
Now, fans in the sportsbook won't even have to move to catch ever Capitals' goal since the environment is essentially wrapped in LED. The sportsbook's two levels are joined by a grand staircase that wraps a custom scoreboard and leads visitors to overlook the LED-heavy betting area.
Related: World's Largest Sportsbook Informs & Entertains at Circa Resort & Casino Las Vegas
McCann worked with William Hill and the Capital One team to help design engineer essentially an entire section of the city block, and because of that work and McCann's trusted vendor partnerships and non-exclusivity, the first quote was aggressively priced and completed turnkey.
The Solution for William Hill
The project included a custom user interface and preset layouts that allow sportsbook staff at Capital One Arena to route and distribute live television feeds and betting odds anywhere in the space. There are designated areas for odds and wagering, but bettors can also place bets via a smartphone app to free up the direct-view, fine-pitch LED for live sports action.
The integration firm and the sportsbook have a longstanding relationship that has included award-winning projects at Ocean Resorts Casino and Tropicana in Atlantic City, NJ and other work with the William Hill team in Las Vegas.
There is a hint of familiarity when building this book for William Hill. McCann Systems, while vendor agnostic, can use some of the proven hardware and software solutions at other books to give the Capital One Arena team a product they know how to use and troubleshoot. This allows the design teams to push the limits in other innovative ways, not worrying about the back-end or LED functionality.
The replica of the stadium's arena as an LED feature in the book was so successful that the William Hill team is considering a central cadre like this in future builds. Dangling a scoreboard is an impressive attention-grabber when competing with two floors of LED-wrapped walls dripping with live feeds and crisply zoned audio.
The Installation
There were no typical "existing construction" challenges experienced in this sportsbook, as most of the facility is new construction. This relationship allowed McCann Systems to work with architects and facility staff to integrate technology in the most seamless way possible and amplify the fan's viewing and listening experience.
The client shifted the timeline around due to COVID-19 constraints, but all teams remained flexible to the changes as they presented themselves. The project is on time and right on budget. For a public space completely wrapped by LED video walls, delivering during the global pandemic is quite the feat.
Now, William Hill is working with McCann Systems on other books, using parts of this project as the baseline for future builds.
Equipment List:
Apple
Crestron
Extron
LG
JBL
Samsung
LG