Best eSports Project: Automation Arts & Carroll University
University relies on Creston & Automation Arts for classroom upgrades amid pandemic and the addition of a new immersive gaming experience.
Leave a Comment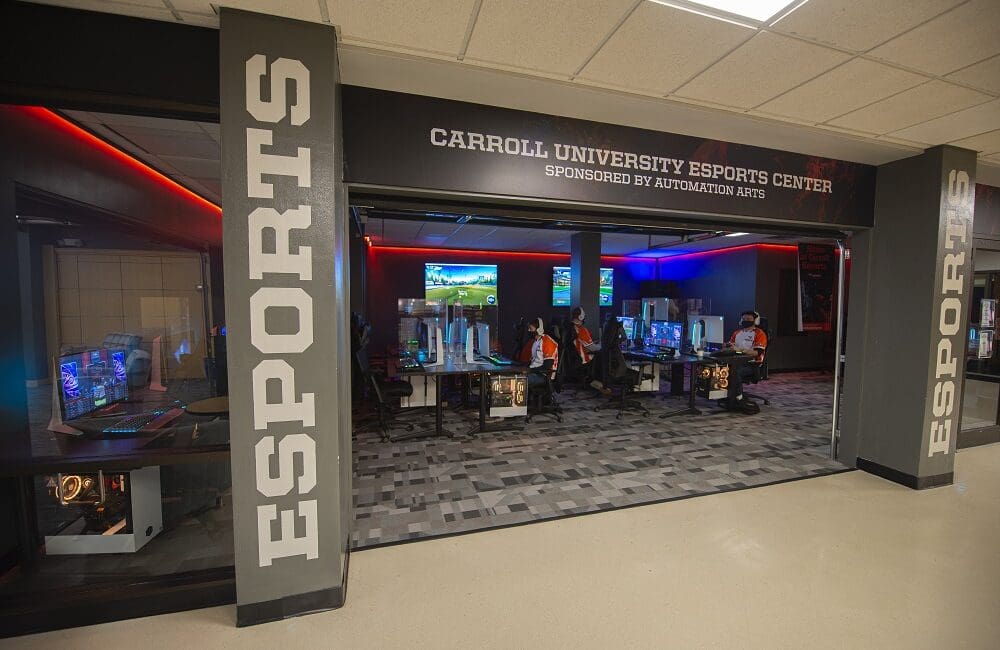 Photos & Slideshow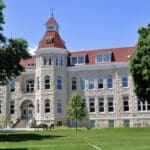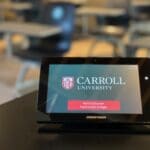 ---
The private liberal arts college, Carroll University, in Wisconsin, provides students unique learning opportunities to live a life of purpose and meaning, drawing upon its Christian tradition to prepare all students for vocational success, lifelong learning, and service in a diverse and global society.
Carroll University has trusted Creston solutions to meet the rapidly changing environment of higher education for many years. In response to COVID-19, the University needed to expand the capabilities of its classroom technology to better serve its faculty and students. The University also set out to add a esports Center on campus for its students.
Creating A New eSports Center
Leveraging its existing Crestron touch screens and control systems, Boyang Wang, Assistant Director of Academic Computing & Instructional Technologies at Carroll University, and his team, collaborated with Automation Arts to update 150 remote-learning classrooms across 21 buildings.
In addition to changes in the classrooms, Carroll University worked with Automation Arts to bring a state-of-the-art esports facility to campus. The new space would deliver an immersive gaming experience for participants and viewers alike.
Rob Tust, Team Engineer, and Ron Moore of Automation Arts initially met with their Wang at the University for a walk-through of the upcoming esports space they were looking to add to the campus. After assembling a few budgets and design concepts, Automation Arts finalized plans.
See Next: Best Corporate Campus Project: Creating an LED Experience at Financial Services Campus
After they were awarded the project, Boyang set up a meeting with a few stakeholders of the eSports center team. At that meeting, the integrator expressed interest to sponsor the room somehow.
They worked out the sponsorship details with Carroll University and landed on the naming rights to the space. COVID halted the ribbon cutting ceremony, but both parties are eager to join in on a celebration soon.
A New eSports Center Addition
Carroll University's new eSports Center sponsored by Automation Arts will offer students both competitive and recreational gaming opportunities. Crestron DM NVX® AV-over-IP technology distributes eSports video flawlessly throughout the space with zero latency.
With twelve student gaming stations in the space, along with two large displays and in-ceiling speakers, students can always be kept in on the action.
"Our goal was to be able to project any of the student station screens onto our wall-mounted displays and push the same content to the internet for live streaming," said Wang. "Crestron DM NVX delivers the flexible and expendable switching experience we were looking for, as well as headroom for future expansion."
Carroll University is planning to extend the immersive experience beyond the eSports center lounge by routing the DM NVX system to adjacent areas in the Campus Center to display live gaming content.
The eSports Project Software
Automation Arts used a unique blend of technologies on the UI, which included Crestron's VTProE software as well as standard HTML and CSS for the eSports project. Automation Arts used the TSW built in Chromium browser to load a looped HTML intro page hosted by the processor.
When pressed, a HTML form is used to pass the press into the processor to launch the system startup and begin another custom Carroll/Automation Arts countdown hosted video as the system turns on, adding a gamer feel to the space.
Hidden on the interface is the ability to play hosted JavaScript games in the TSW's Chromium browser. The secret lies in the TSW's light sensor and a well-placed press on the interface.
Crestron has helped unite the in-classroom technologies and deliver an engaging space for students to utilize outside of their classes.
"The A+ Partner Program and Crestron warranties have provided us with great tools and strategies that have helped us expand our systems while we adapt to the growing needs of our campus," said Wang.
Equipment List for the eSports Project:
DM NVX® 4K60 4:4:4 HDR Network AV Encoder/Decoder DM-NVX-350
3-Series® 4K DigitalMedia™ Presentation System 350 DMPS3-4K-350-C
1 in. Touch Screen TSW-1060
3-Series® Control System PRO3
AirMedia® Wireless Presentation System 300 AM 300
If you enjoyed this article and want to receive more valuable industry content like this, click here to sign up for our digital newsletters!